Very reluctant sale but I am buying the other half an engagement ring so trying to raise some funds!
I bought the frame second hand earlier this year, and the forks brand new last month from Paul Milnes bike shop, they were £100! Very light at around 500 grams, steerer is 250 mm long and 1 1/8 inch wide
The frame is in 'good used condition' a few small scrapes and bruises but nothing to drastic! It's made from tange tubing and not a bad weight for a steel frame at 2182 grams, very solid and responsive, it is a 54 cm, I am about 5 foot 10 and it fits me fine, I reckon it would be good for someone between 5.8-6 foot, the RRP for this is £350!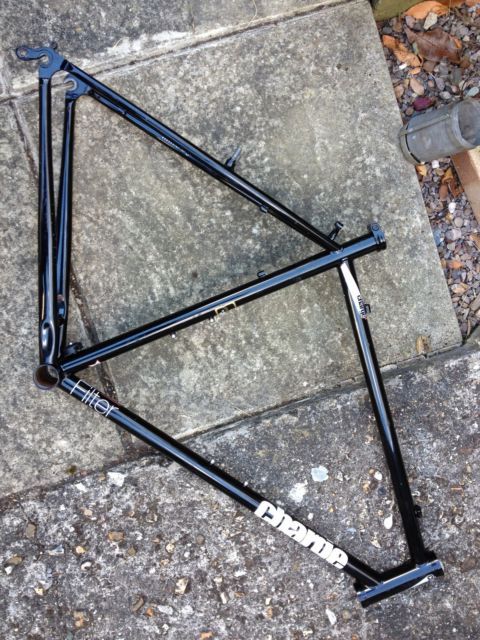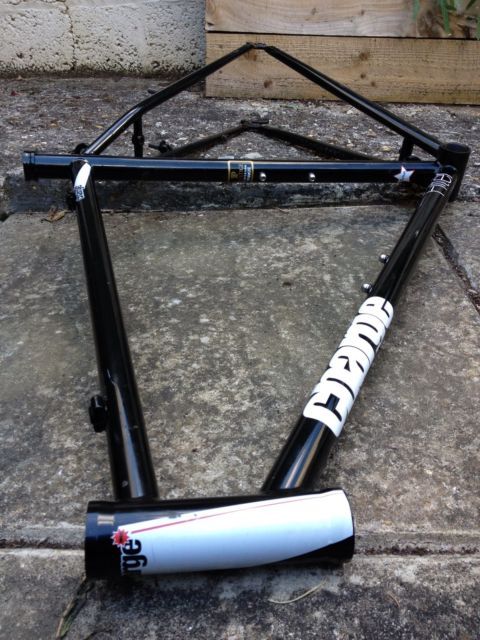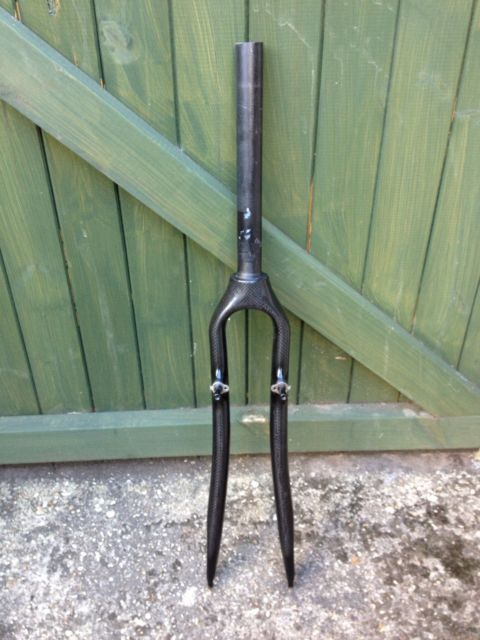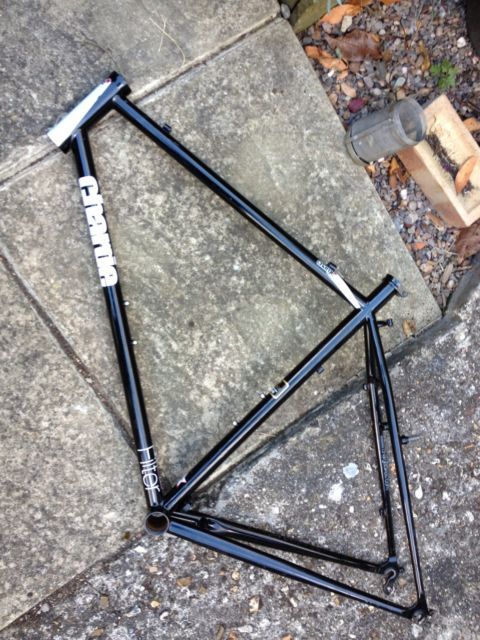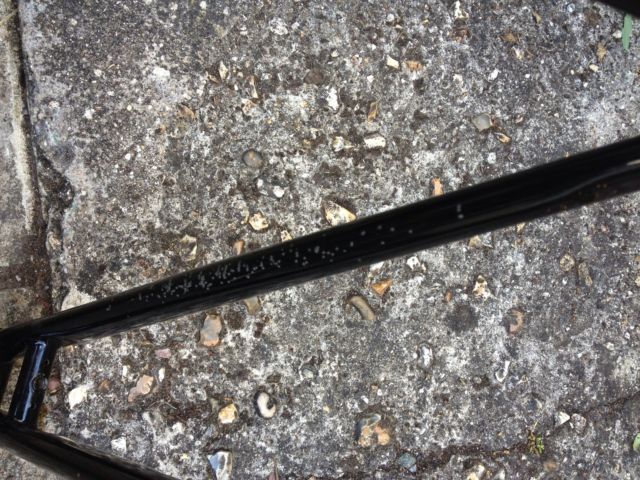 I would like £125 for the frame and £85 for the forks all prices INCLUDE postage
next up I have some wheels and tyres:
Very good condition, the tyres have only been out twice, the wheels are off a £1500 giant road bike and are made by DT Swiss (that's what the bike shop said anyway) they are branded 'giant' though, very nice light set of wheels and tyres, tubes included also!
I was running a 10 speed cassette on them. They are only a few months old so the bearings are mint and they are straight and true!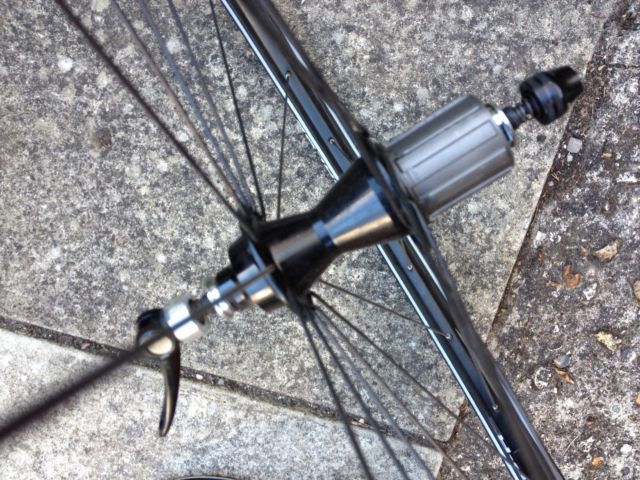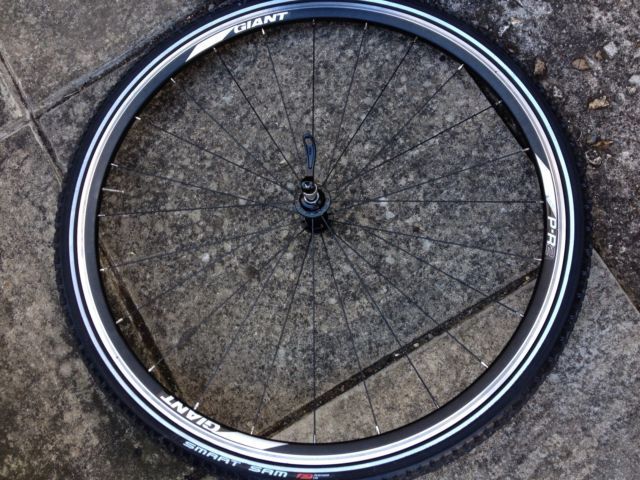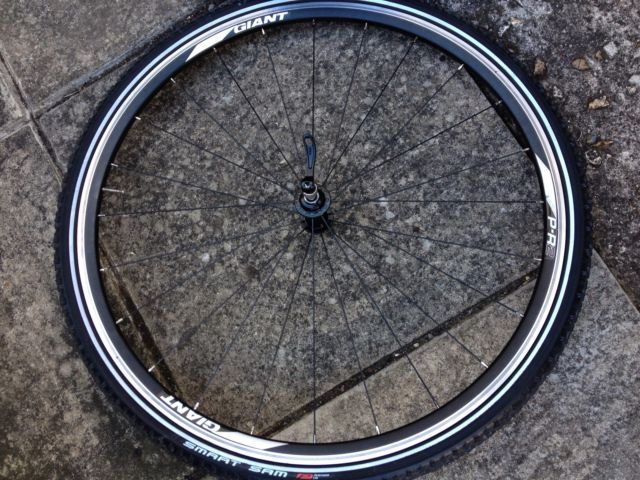 I would like £135 for this lot posted, wheels alone I'd do for £115 posted, there is not much point in selling the tyres alone as the postage will be £8 - I am happy to post them with another item if need be.
next up I have some nice 105 5600 kit which hasnt seen much action...
STI Flight deck units... Ive seen these fetch up to £170 on ebay... I would like £110 posted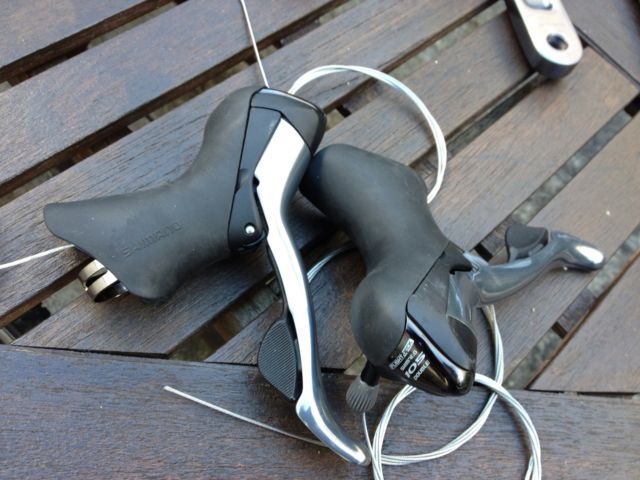 Shimano 105 Fc-Cx50 Cyclocross Chainset 36 46 Rings with blue onza bolts - Vgc
not been abused, I do not have a bottom bracket for it though, they are cheap and easy to get! £50 posted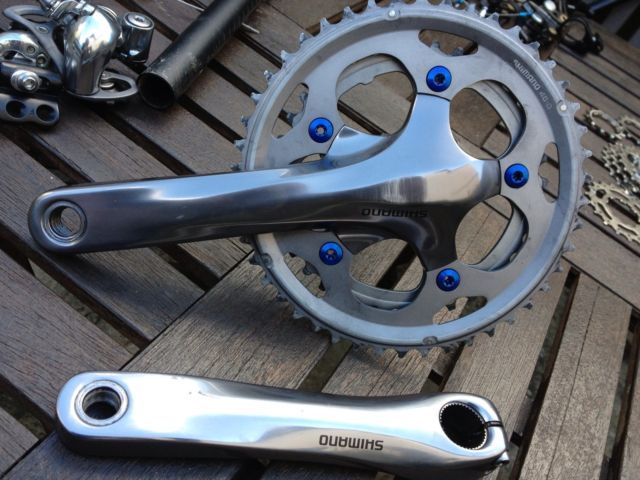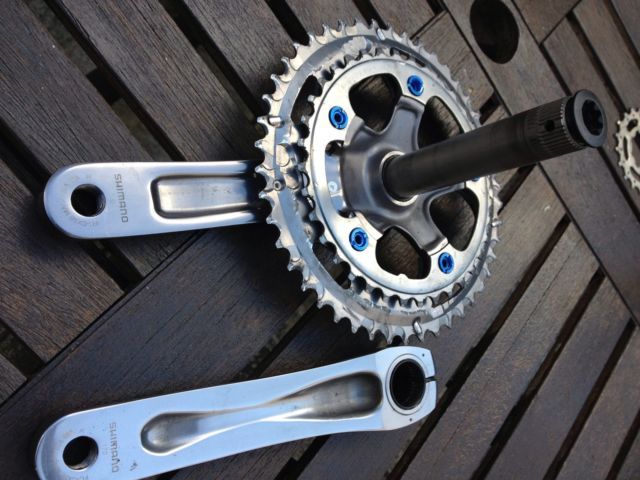 Shimano 105 5600 Rear Mech Short Cage 10 Speed Mint Condition - £33 posted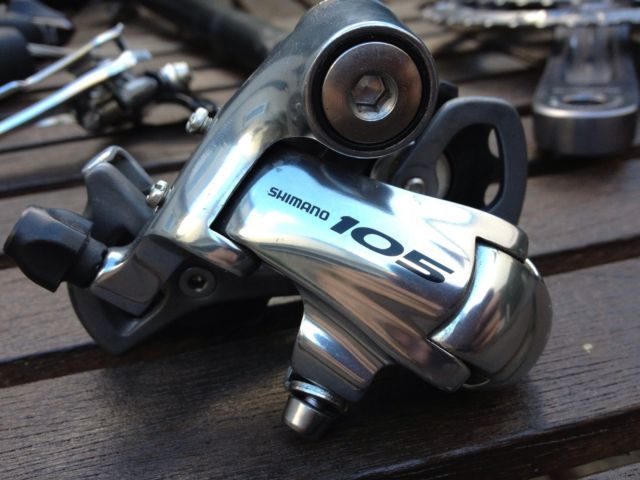 Shimano 105 5600 Road Cassette 12-27 Tooth Mint Condition - £23 posted
Frogglegs Empella Canti Brakes Cane Creek Crosstop Levers Cyclocross, also canti cable hanger - all Used Once! mint condition, £60 posted
BRAKE LEVERS ARE FOR 31.8 BARS! - will split this lot aswell if anyone is interested.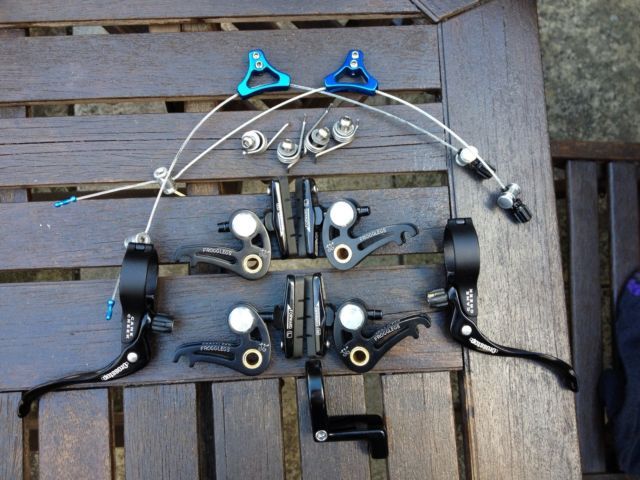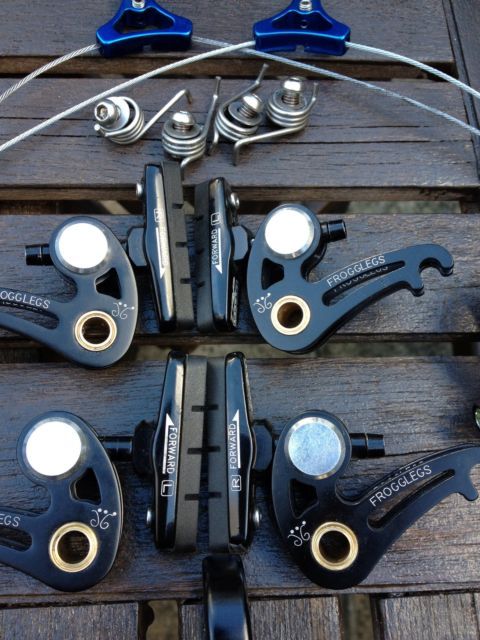 all items are in VERY good condition and have not seen much use, I am happy to combine items and do them a little bit cheaper as the postage wouldnt be as much...
ALL items are currently on ebay priced slightly higher to cover fees but I would much rather sell them privately on here!
Please PM me if anything takes your fancy
Ben