Shimano Dura Ace rear screw on hub, 36H, laced to a Mavic MA40 dark anodized rim. Nice and straight, little wear to the braking surface. it's fitted with a Continental Faltbar tyre, which is OK.
£55 postage £8 UK, overseas will be more.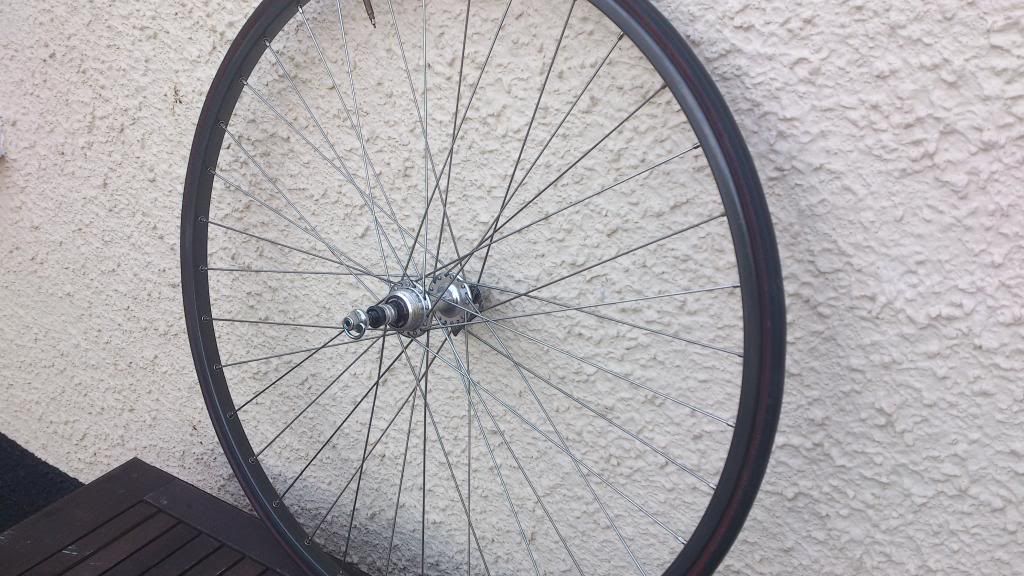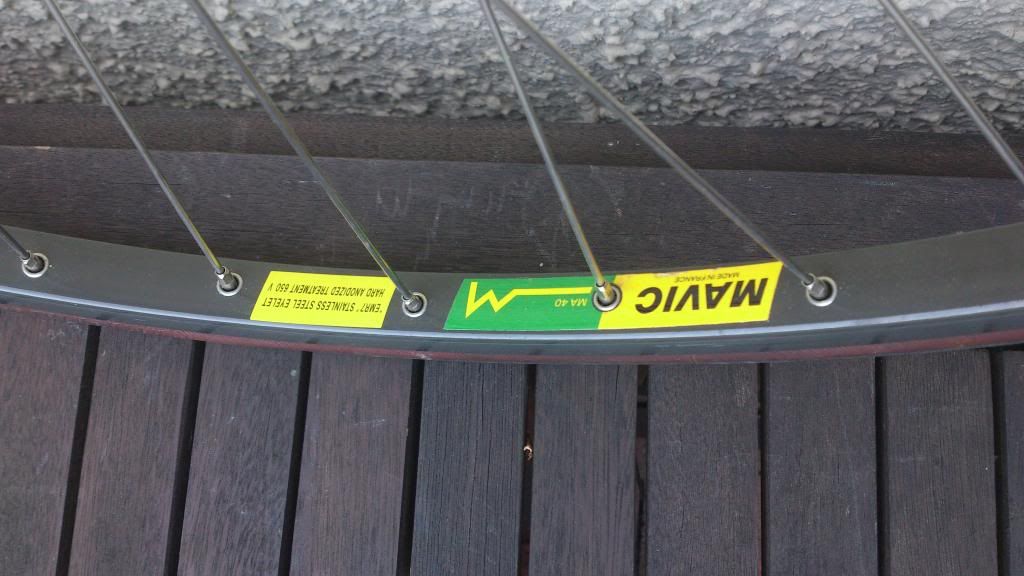 Vittoria Action Pro tyres. 700 x 20C yellow sidewalls black centre tread. Good condition would be good for a colourful project. £15 postage £5 UK, overseas will be more.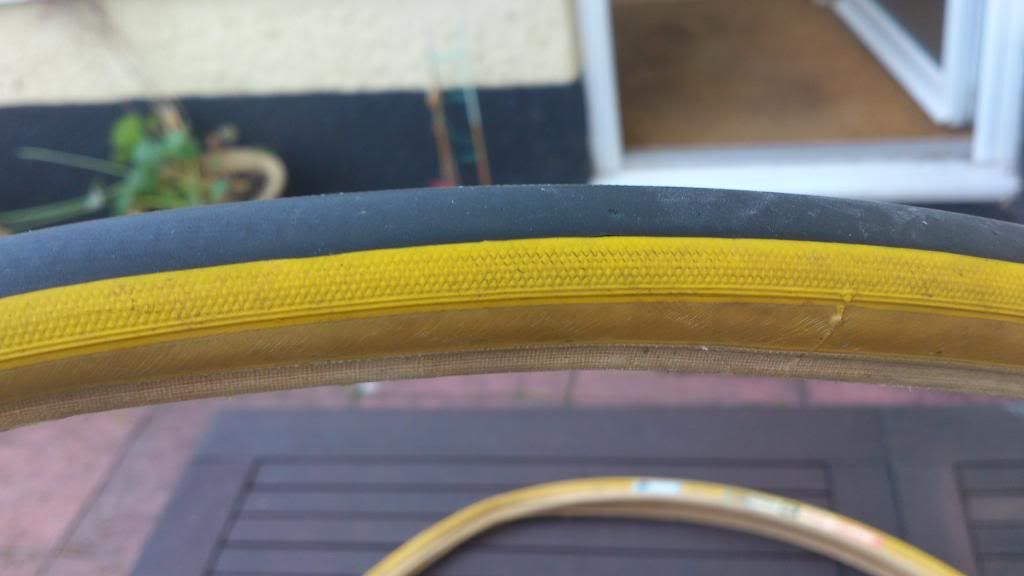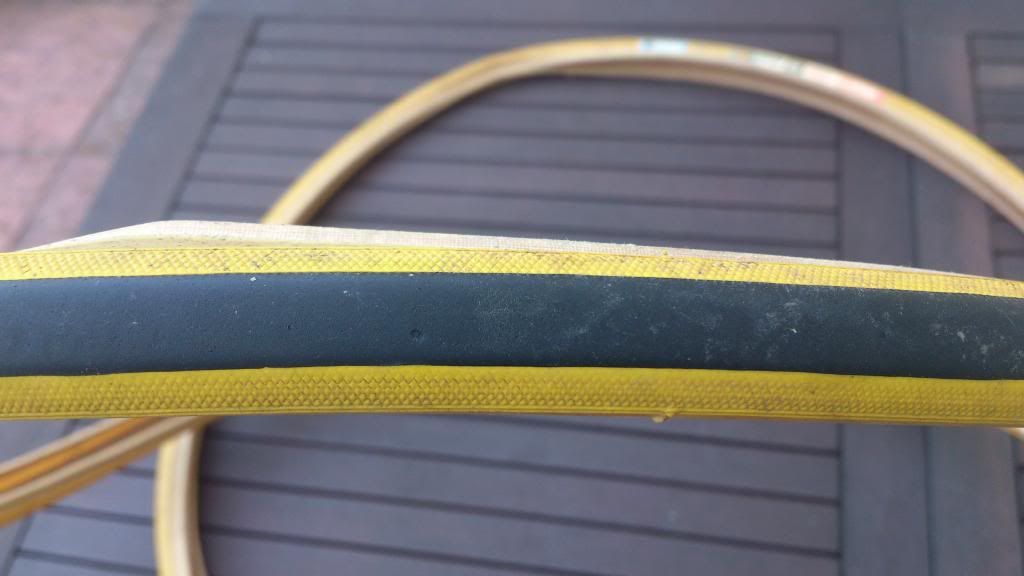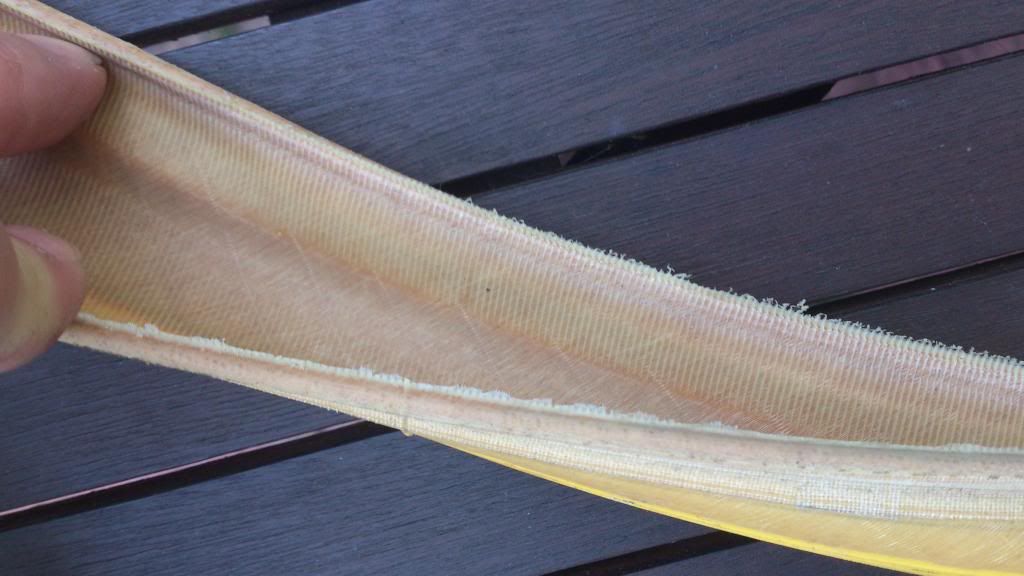 _________________
"Life is not a journey to the grave with the intention of arriving safely in a pretty and well preserved body, but rather to skid in broadside, thoroughly used up, totally worn out, and loudly proclaiming 'WOW-What a Ride!'"