Picked this up last year at my Mum's house in France with a load of old MBK road bikes.
TBC? Has "Team Bike" on the down tube and what I think on the head tube is just a sticker with a local town name on, not a makers sticker. Falcon front and rear mechs, stem mounted shifters.
Size: C to C seat tube 58cm, C to Top 59cm ish. C to C top tube 56cm.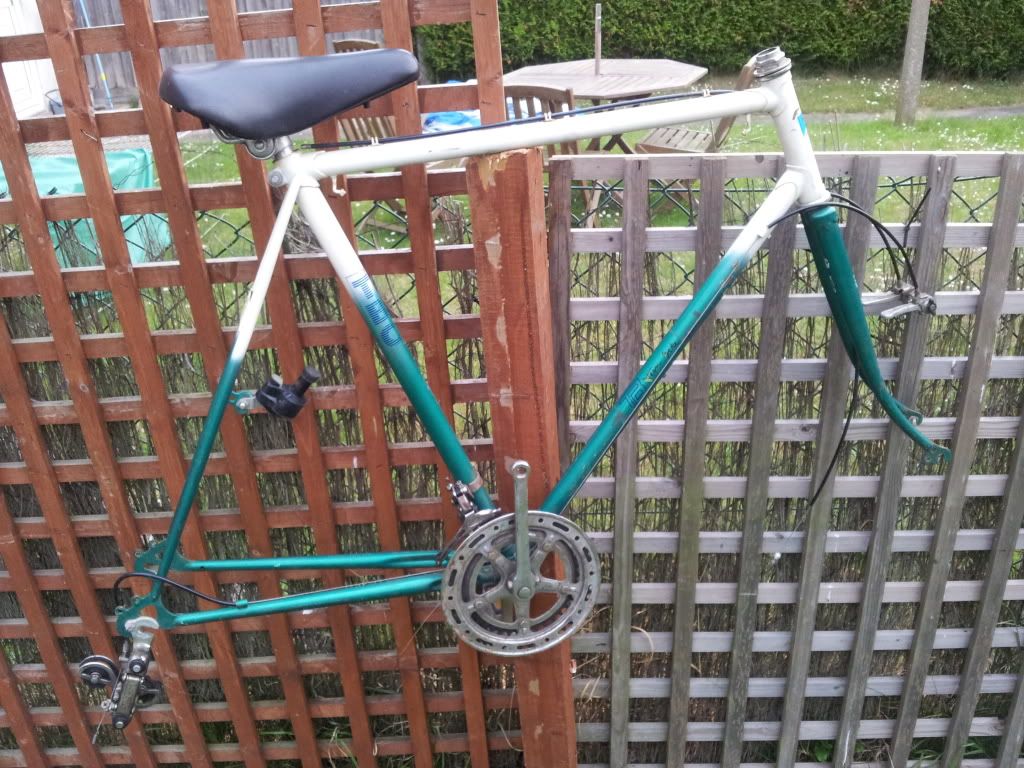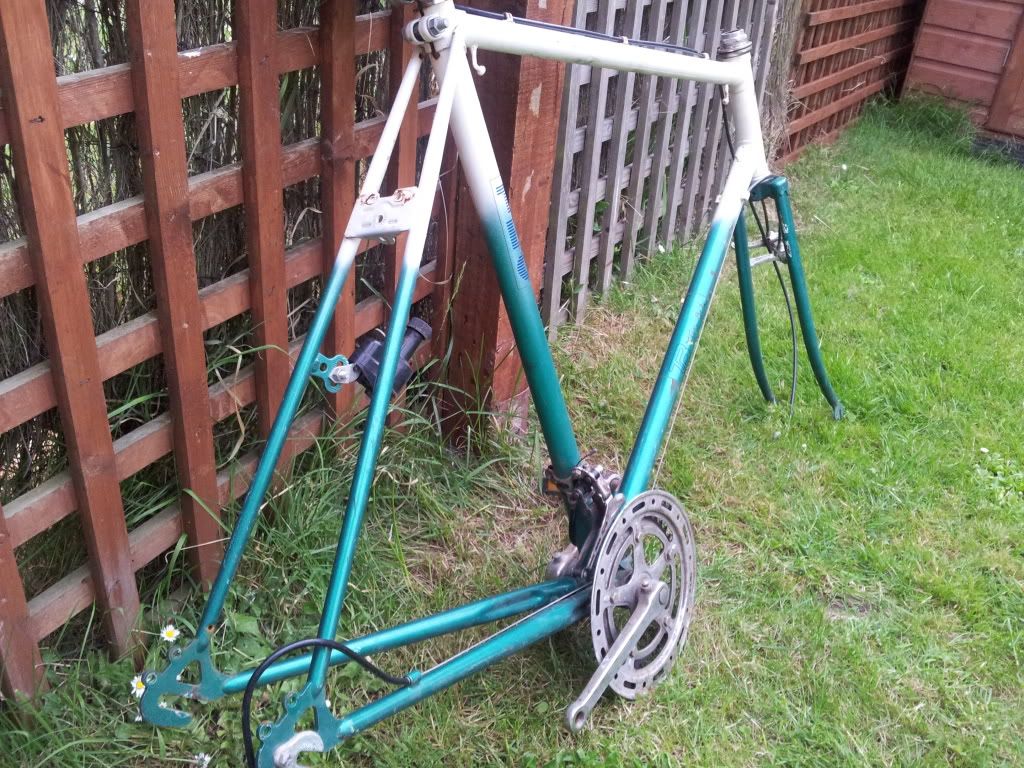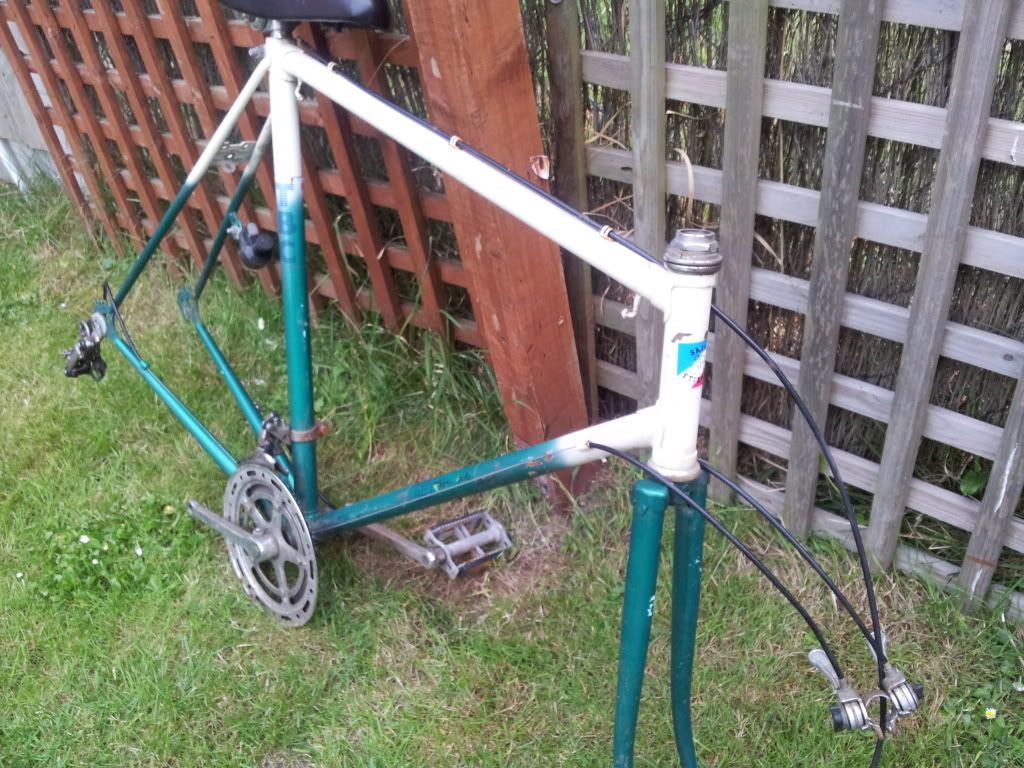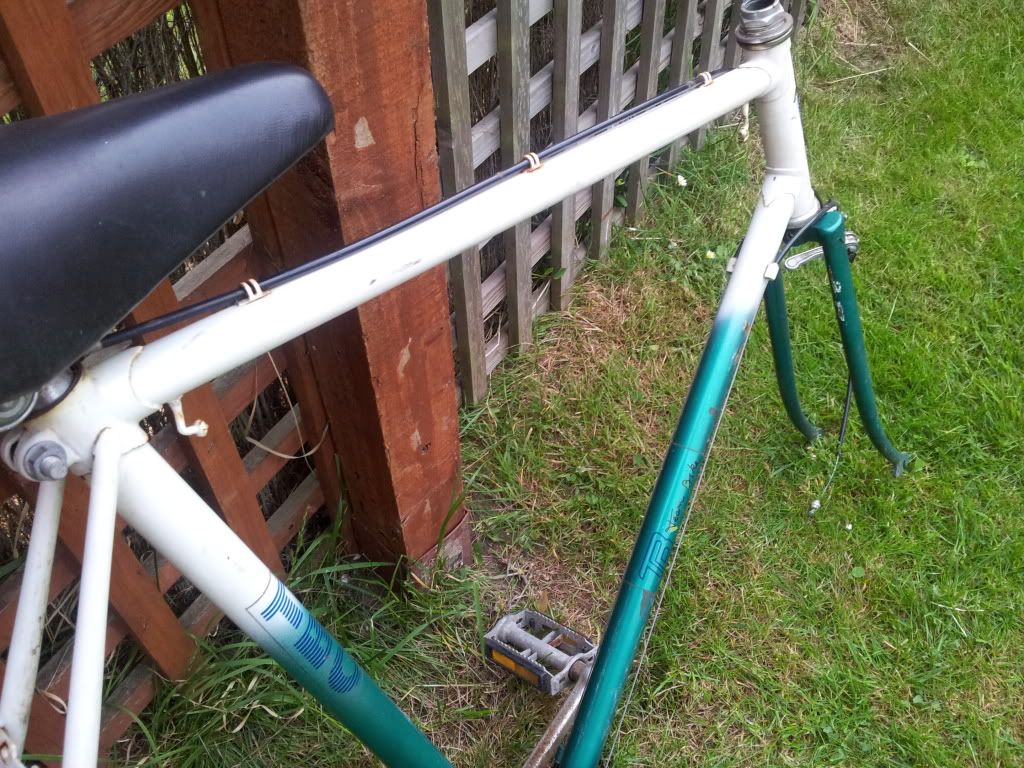 I'd like £60 posted, but I'm very open to do a deal...part ex...trade etc..
PM me