Bought in error for a retro MTB build but I need JIS, so just selling this on for what I paid.
Miche 1 1 /8" threaded headset. Purple ano, caged ball bearings and plastic seals. New & unused.
Have left this at work so will take a pic later, but same as this one: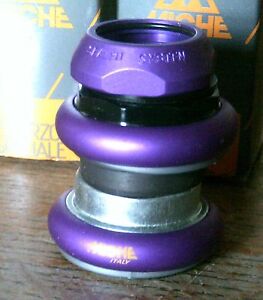 £23.70 posted.
Prefer bank transfer or paypal, please reply here, PM or email me at h4llsyATgmailDOTcom
Thanks for looking