Hi,
Below I have a few parts that have been lying around for too long doing nothing and would be better off in a new home
I've cleaned everything up as best as I could so there are no surprises, but take a look at the photos and if you have any questions just let me know.
PayPal gift is preferred and prices are with postage within the UK. Abroad will be extra.
Now open to offers on the remaining items, if you see sone thing to fancy.
You can dib here and then send me a PM if you want anything.
-----------
1. Campagnolo Nuovo Record Rear Mech. In good condition and works as it should. £30 -
SOLD
-----------
2. Campagnolo Nuovo brake set. In ok condition, might be a washer or two missing and the rubber rings could do with replacing. £20 -
SOLD
-----------
3. Campagnolo Nuovo brake levers. Again in ok condition. There is fading on the bodies, rust on the clamps and marks on the actual levers but they function perfectly. £15 -
SOLD
-----------
4. Campagnolo Nuovo front Mech. The front section is in good nick but the back and clamp area could do with a good polish. Works perfectly though. £15 -
SOLD
-----------
5. Another Nuovo Rear Mech. In good condition. Has no adjuster bolts and one of the pulley wheels is cracked, but this didn't stop it working. £15 -
SOLD
-----------
6. Condor silver seatpost. 27.2 diameter. Some insertion marks and a mark on the logo. £10 –
SOLD
-----------
7. Brown Royal saddle and post. Saddle is very worn with some rust spots underneath and the post is still attached. The bolt on the seatpost looks like it might start to round off so I stopped trying to remove it. Would probably come apart with a soak of WD40 or something similar. £12.50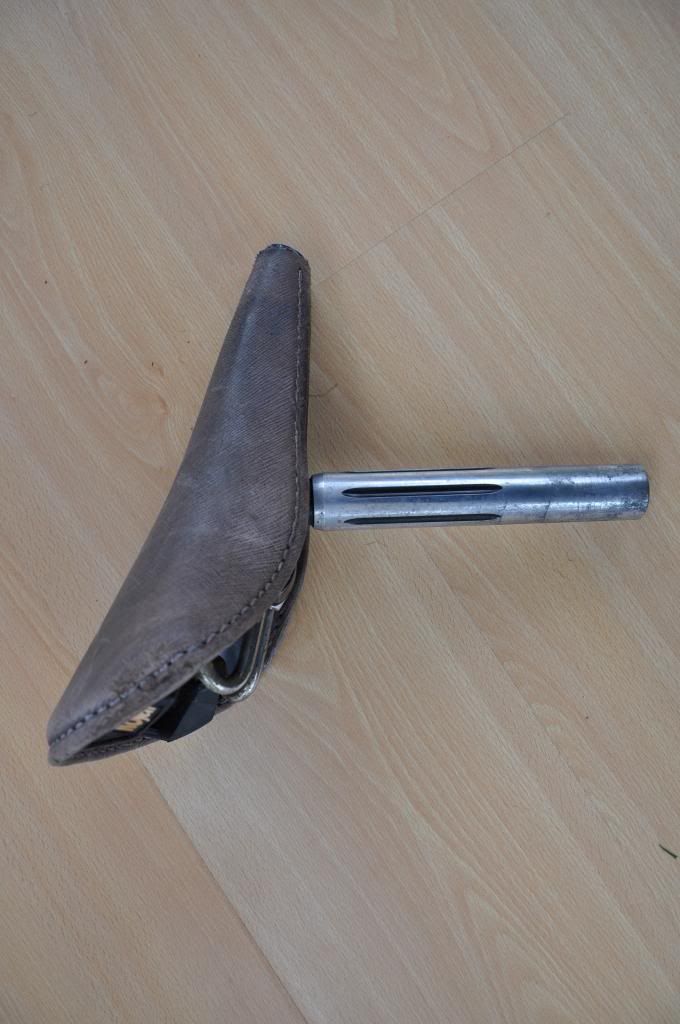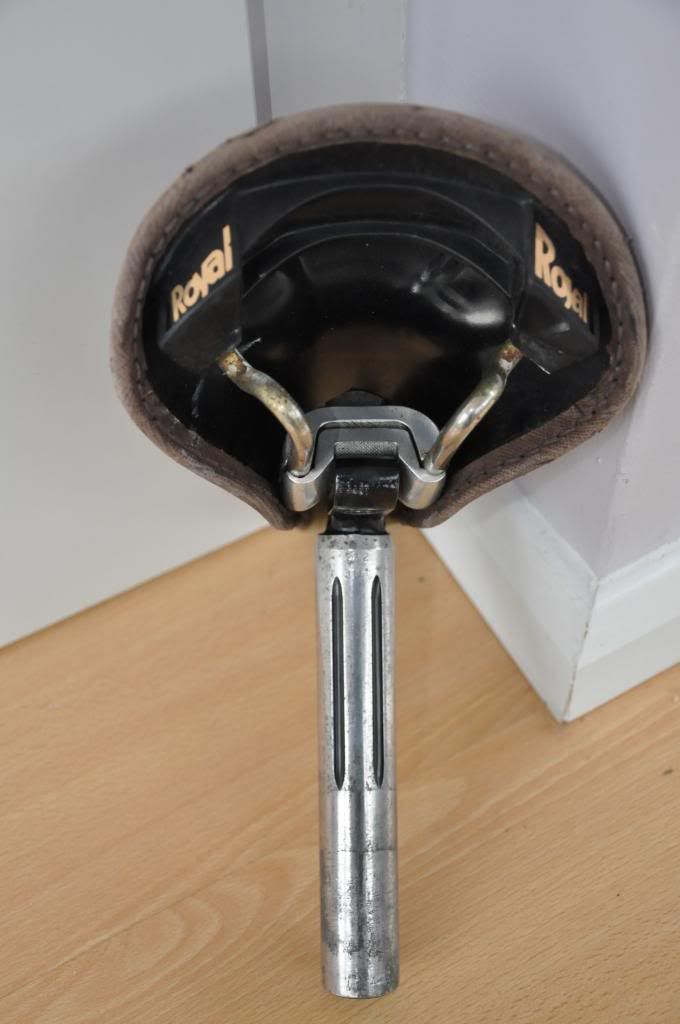 -----------
8. Cinelli Handle bar. Has lots of scratches and scrapes but once it has tape etc on they look good. £15
-----------
9. Shimano double sided pedals. Bits of rust on the cleats and springs but they work well and are smooth. £5.50 (Without postage)