For sale, my Spinergy Rev X Carbon Fibre Road wheels.
looking for £240 plus postage at cost.
700c - clincher, with no damage. I've looked very carefully - no signs of cracks, carbon damage or delamination.
Still with original decals, bearings etc
Shimano cassette
spins nice and free on the bearings - no drag or play I can feel.
Cosmetic discolouration/corrosion on the hub due to age, I've tried to shown this up on the photos.
No QR or cassette included
Huchinson Carbon comp tyres included - but these are showing signs of age on the sidewalls - i'd suggest you replaced these
I have had these from new in the 1990's, bought as my race wheels-but used very little.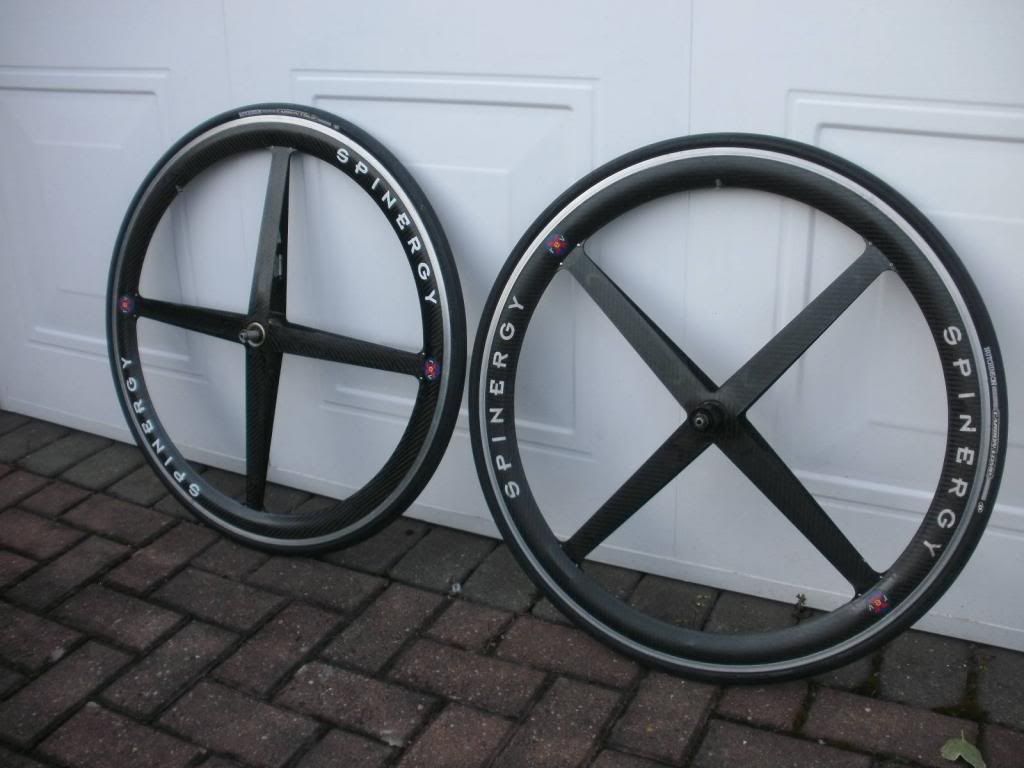 loads of photos, including every joint, the serial numbers, and the hubs - PM me and i'll email them across