Exceptional condition late-model Spinergy Rev-X wheels, being only their second owner. I got them from their first owner (a very old chap from Scotland) who's done 300 miles on them and I've only done a further 300-400 miles.
They run true and I've had them serviced recently. The rear wheel has "I-beam" spoke reinforcements, so it's really stiff. The front wheel has a very small chip on one of the spokes and a magnet for speed sensor glued on. Low mileage, hence all braking surfaces are in great condition.
I'm selling them only as I use them just a couple of times a year and I've got a disc wheel that I'm selling too, so I'll keep one or the other.
They currently look like this: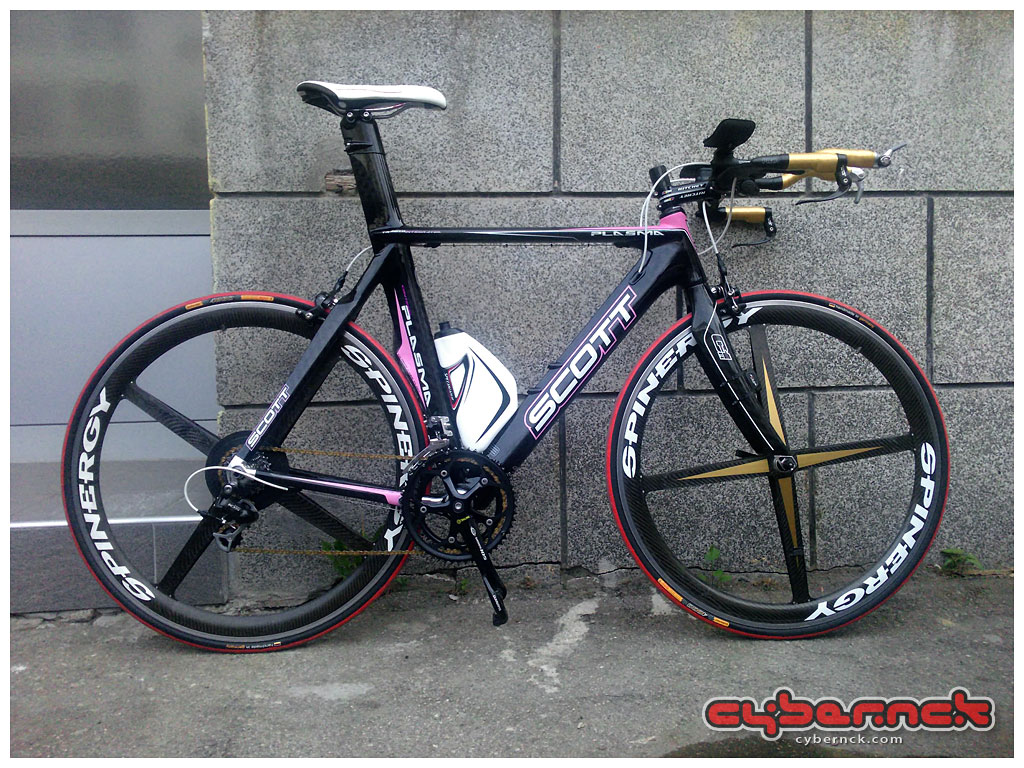 while they originally looked like this: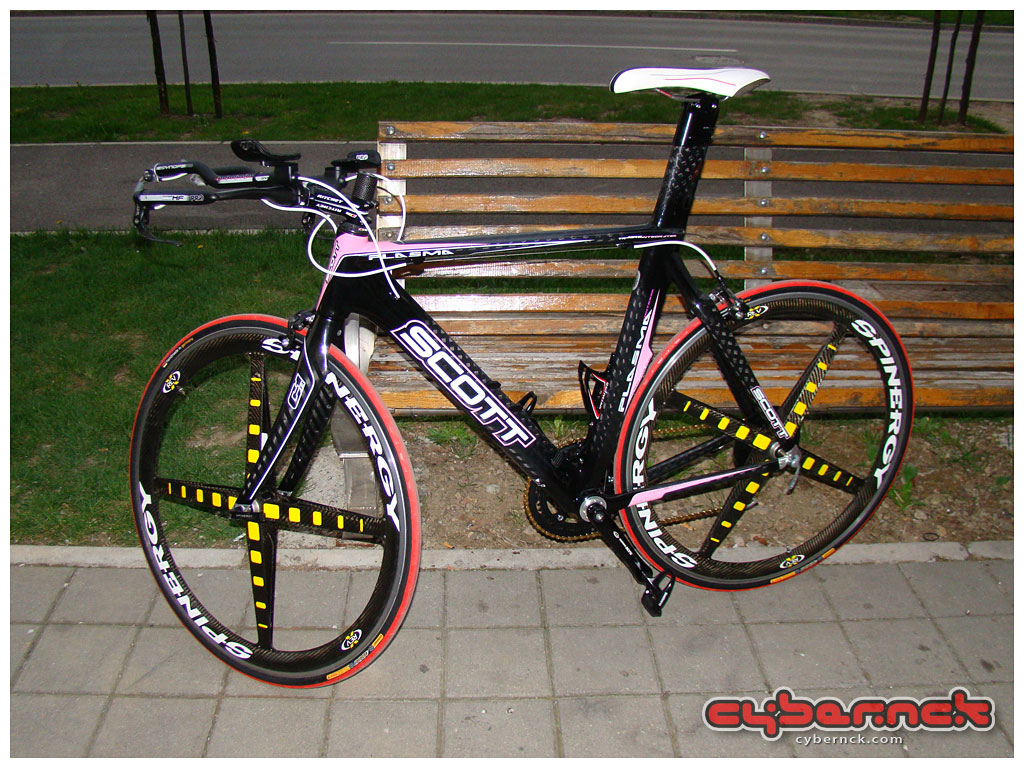 but I can get any style and colour stickers done for you, if you wish.
Due to the condition, I am after £400 plus shipping.
Thanks, Nikica.