My friends Joe Waugh is up for sale. Please PM me if you're interested and I'll pass on your enquiry to him.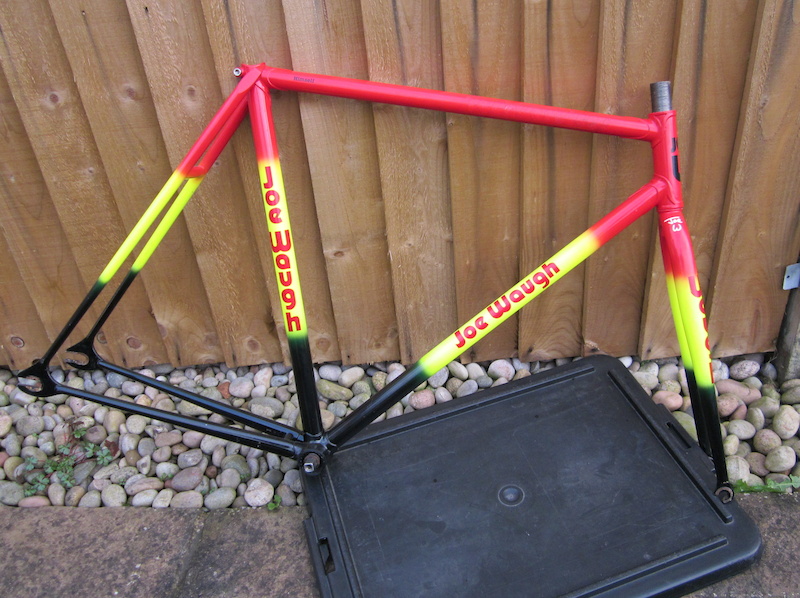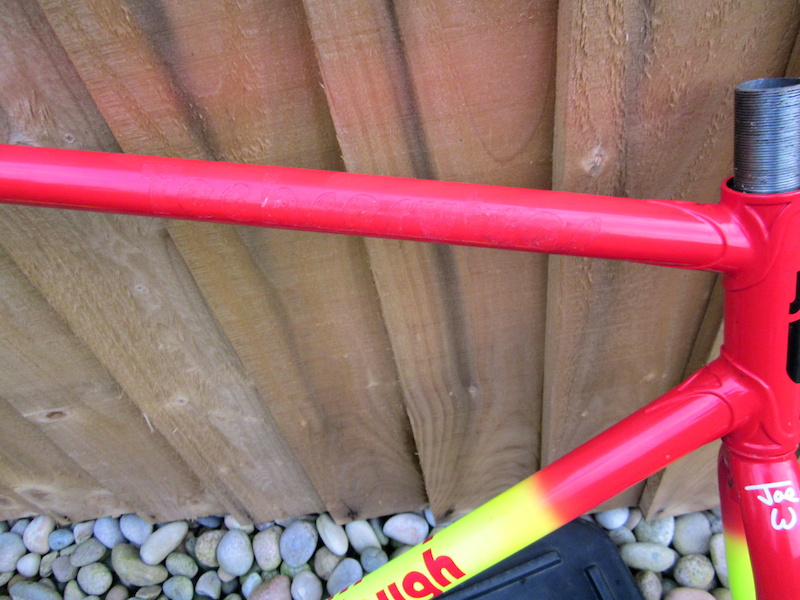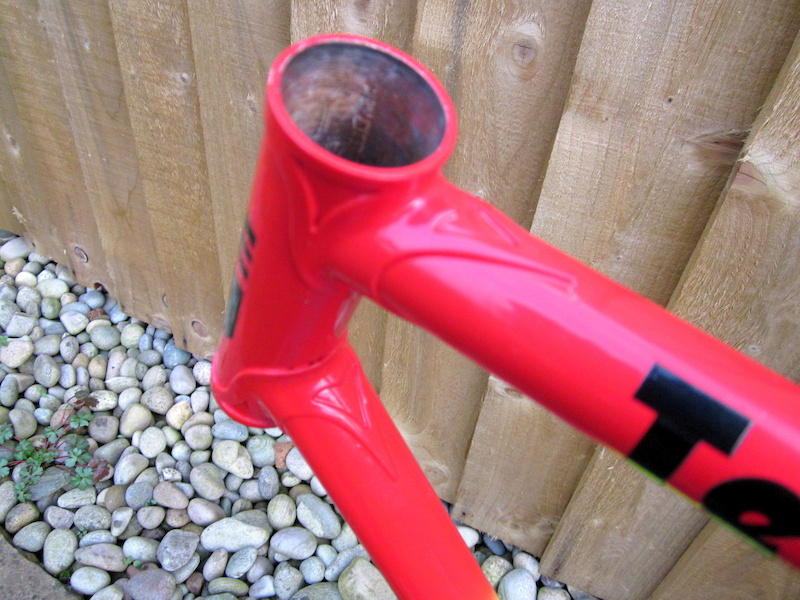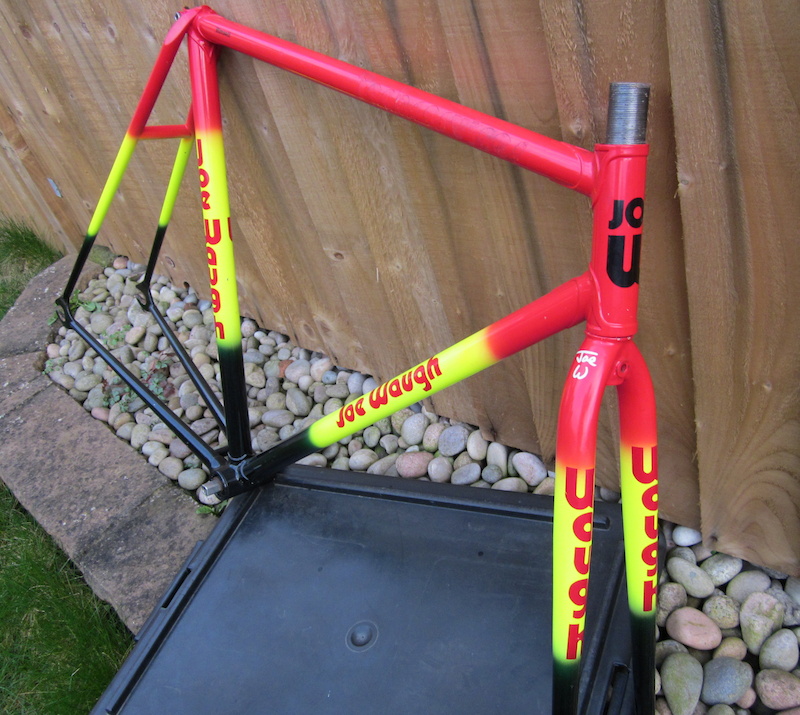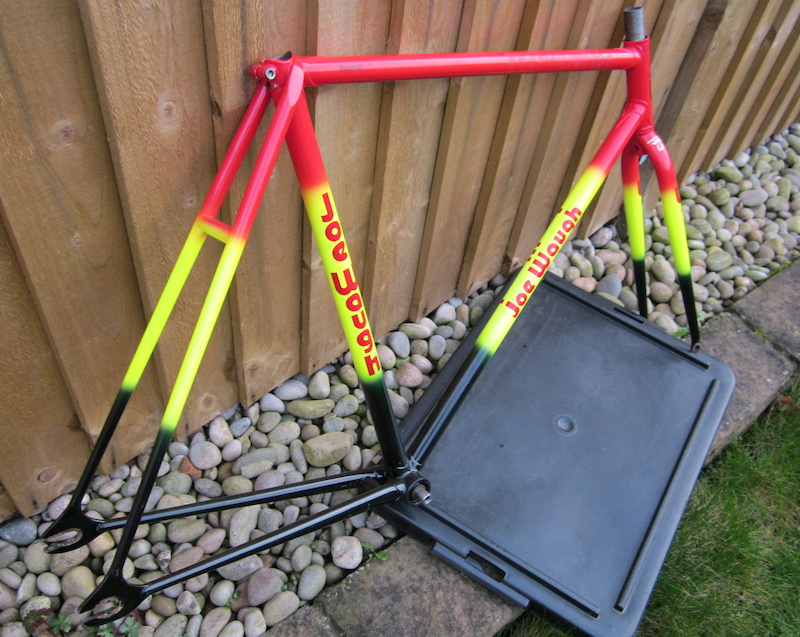 £245 includes postage.
Not owned it long at all, haven't even built it up, 53cm seat tube, ctt, 54cm top top, ctc.
Likely to be reynolds 531 tubing, ridden by Joe Waugh him self in the passed so it has some history. 28c rear clearance, clearance on the fork is tight, 20c will fit fine but fitting a 23c may require a file or wider rim, only a few small minor paint chips as a frame of its age, still in great shape, no rust or anything.