I am selling two pairs of road shoes that are surplus to my needs.
Scott BOA premium road shoes - new, 42
These are new shoes. Bought them about a year ago and ended up never wearing them. Retailed at 250. They have HMX full carbon soles and BOA laces. Size 42 - standard size 8. They are a really nice shoes and are very light. Trying to clear surplus items at the moment. 120 delivered in the UK.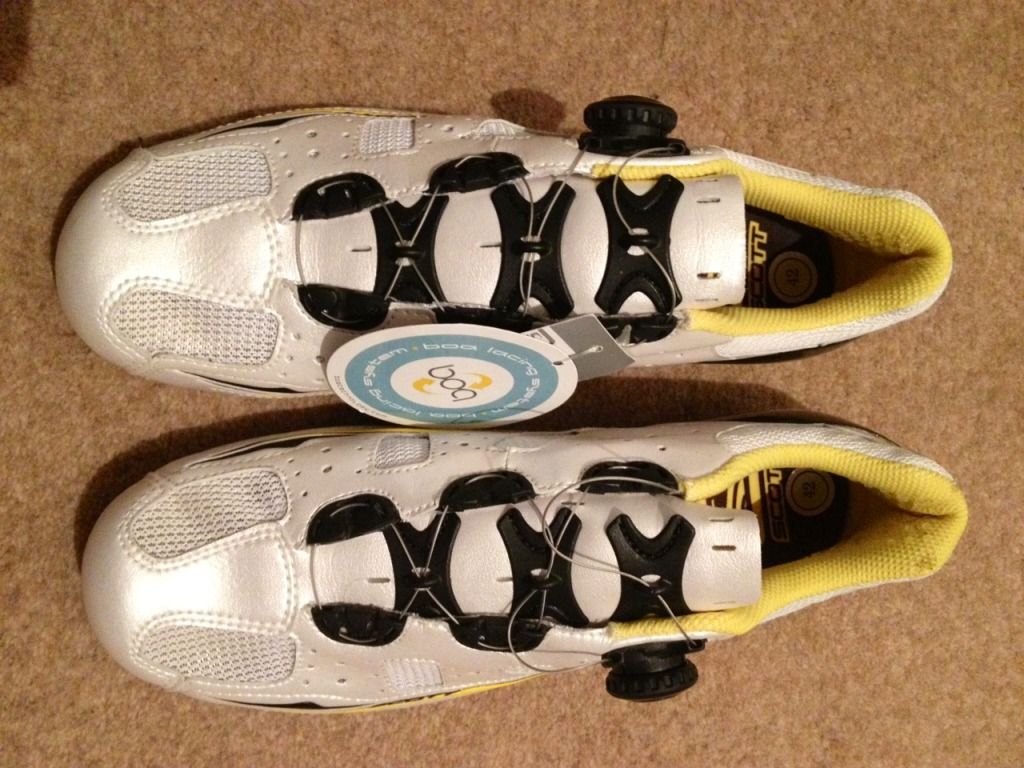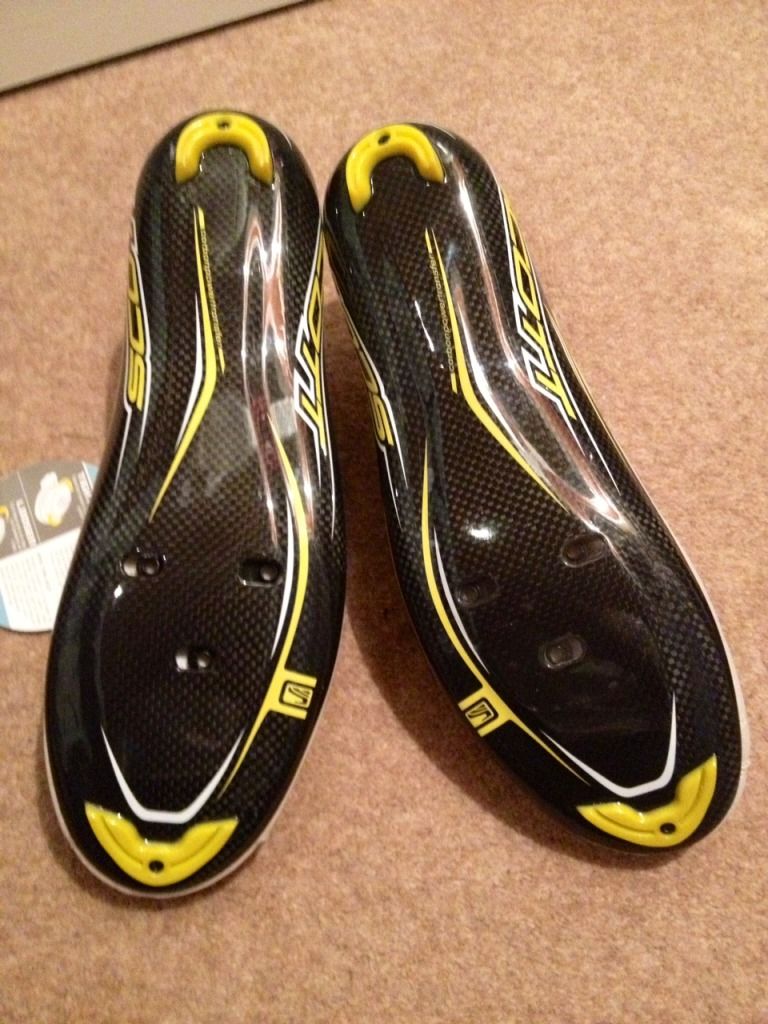 Shimano R300 - size 43
I have worn these maybe 5 times. I estimate that I used them about 6 times. The uppers are perfect, with some light marks to the soles. They retailed new for over 200. They are the heat mouldable version - I never had this done so is an option for the next owner.
90 delivered in the UK.