EDIT - only the Minali left now! Some pics below, more to be added soon, and many many more can be sent on request! prices include fully insured and tracked postage to the UK/europe, and as always I'm open to offers!
Thanks, Andy
1. Massi "Comp Team" in columbus genius. ST is 56cm C-C (57.5cm C-T), TT is 56cm C-C, HT 14cm. Includes a smooth shimano 1055 headset and kalloy 27.2mm aero seatpost. Needs an english threaded BB. Great condition, some small marks and chips in the paint but no dings or dents, etc. The photos don't do the paint justice! 295 GBP posted
SOLD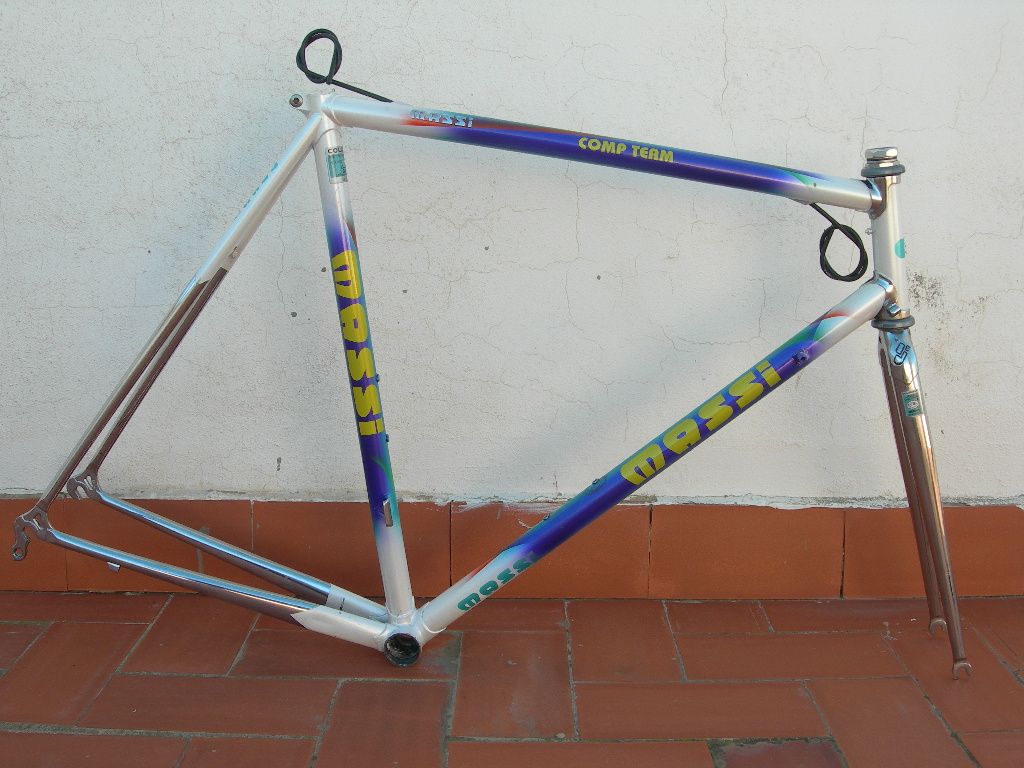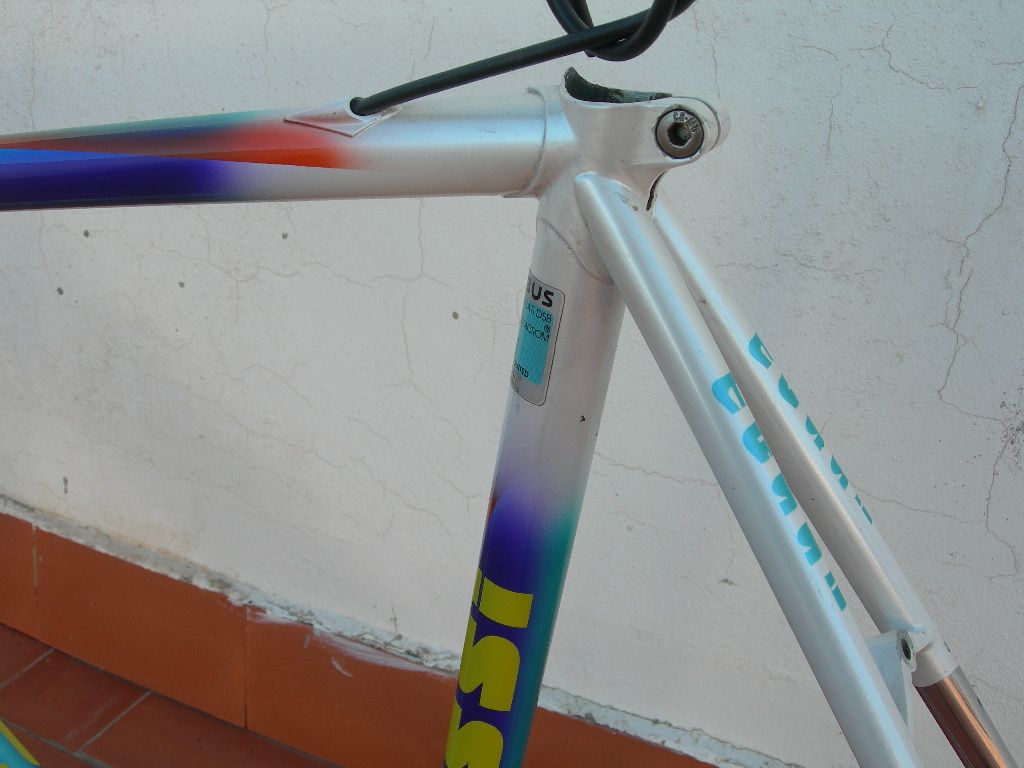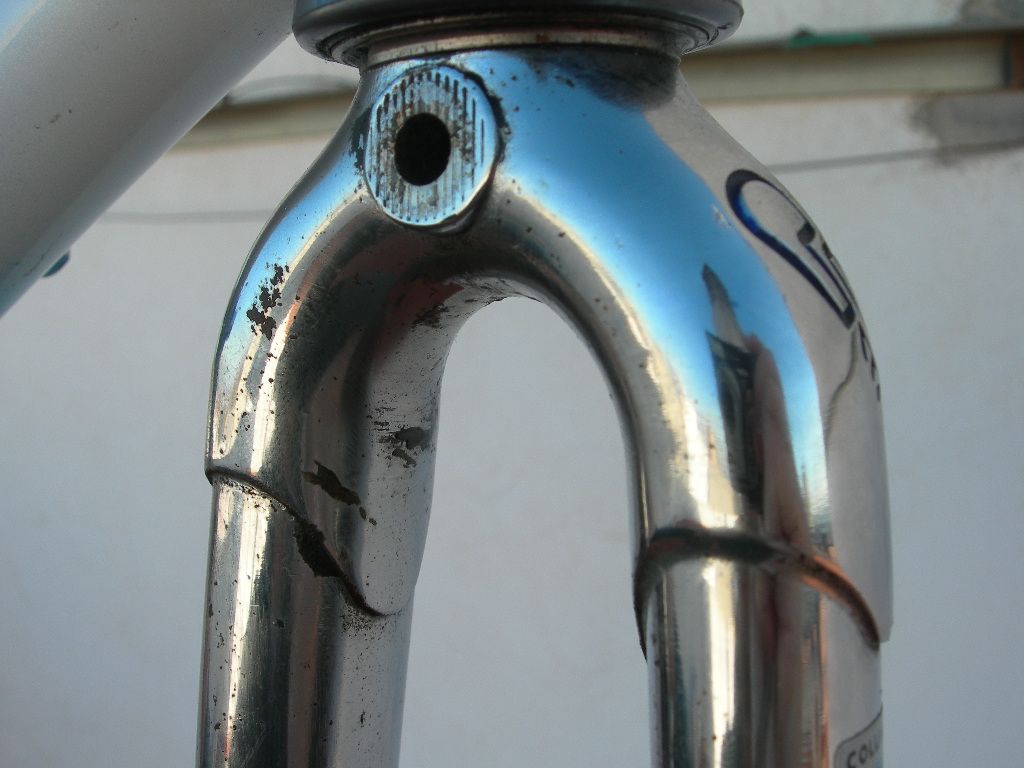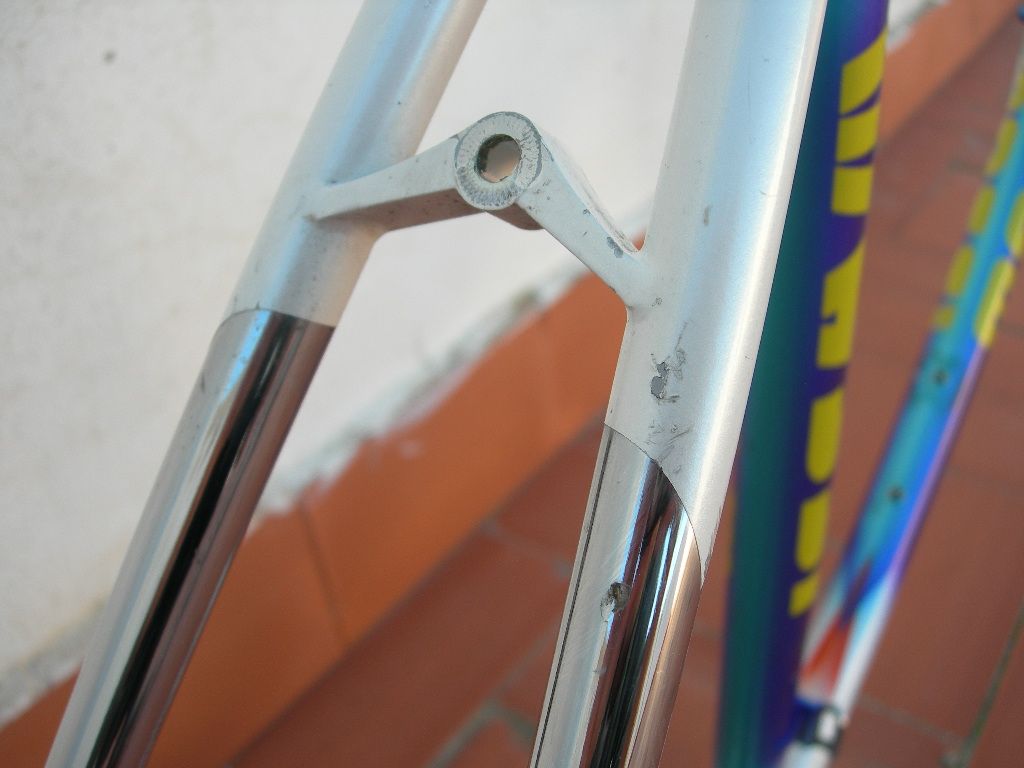 2. Otero "Pentax" frame and fork. When I bought this one, the guy I got it from said that he had bought it from a relative who had originally bought it from the SEUR pro team at the end of 1990 or 1991... how true this is, I have no way of knowing, but the SEUR team did indeed use Otero frames, including the pentax model, and in this colour scheme (they also used them in red). I bought it in a town down the road, where there's a large bike shop run by an ex-pro who was with the SEUR team way back when... (Juan Sanchis, who's daughter is Anna Sanchis, pro with Bizkaia-Durango-Champion System, and is on the spanish national team) And the frame does have a number tag under the TT... So I have no proof, but what I know doesn't exactly exclude this from being an ex-pro frame, not that it probably matters!
There's no tubing sticker, but the Pentax was only made in columbus SL and SLX, as far as I know.
ST (measured in a straight line from BB to seat lug) is 57cm C-C (58.5cm C-T), TT is 57cm C-C, HT is 15cm.
Takes a 26.6mm seatpost. Headset and BB are both italian threaded. Campagnolo Record headset and unknown campag BB included. The headset is reasonably smooth, but the bottom cup and crown race are slightly notched. The BB is smooth, but the fixed cup is seized in place (the bearing surfaces are still very smooth on it though, so if using a cup and cone campag BB then it shouldn't pose a problem, it could always be cut out if really needed). I have some dropout adjuster screws for this one too.
Both frame and fork are fully chromed, but the chrome is in pretty decent shape. The paint has quite a few small marks and is flaking in places, but I can't find any dents anywhere and the frame is sound. 200 GBP
SOLD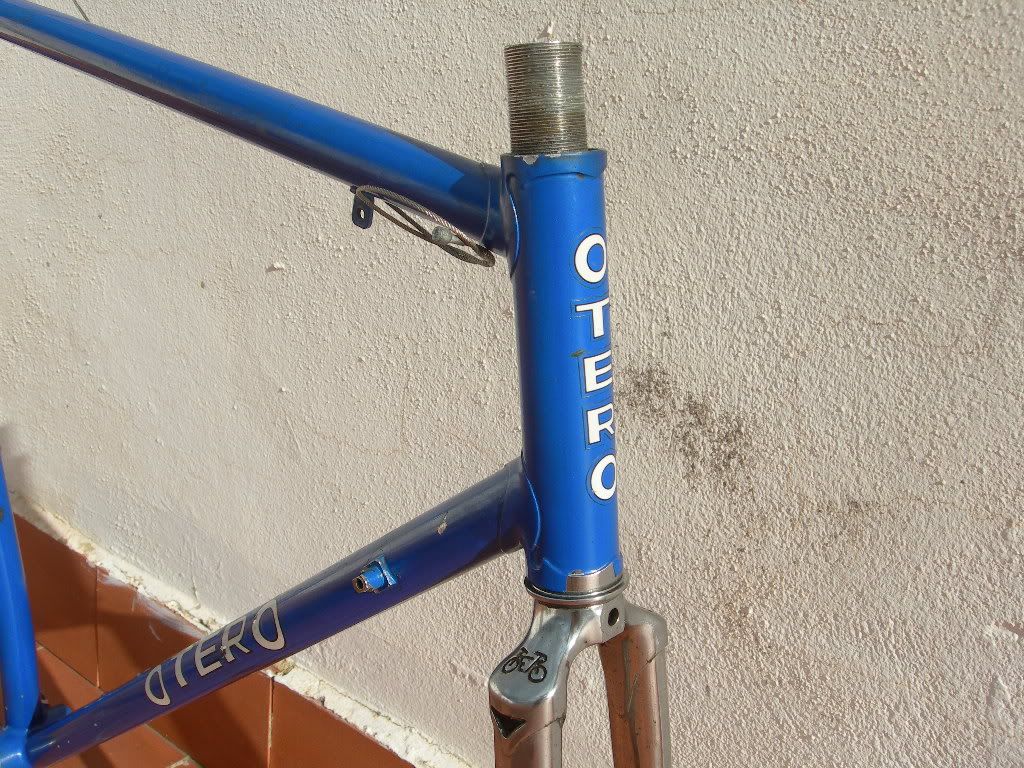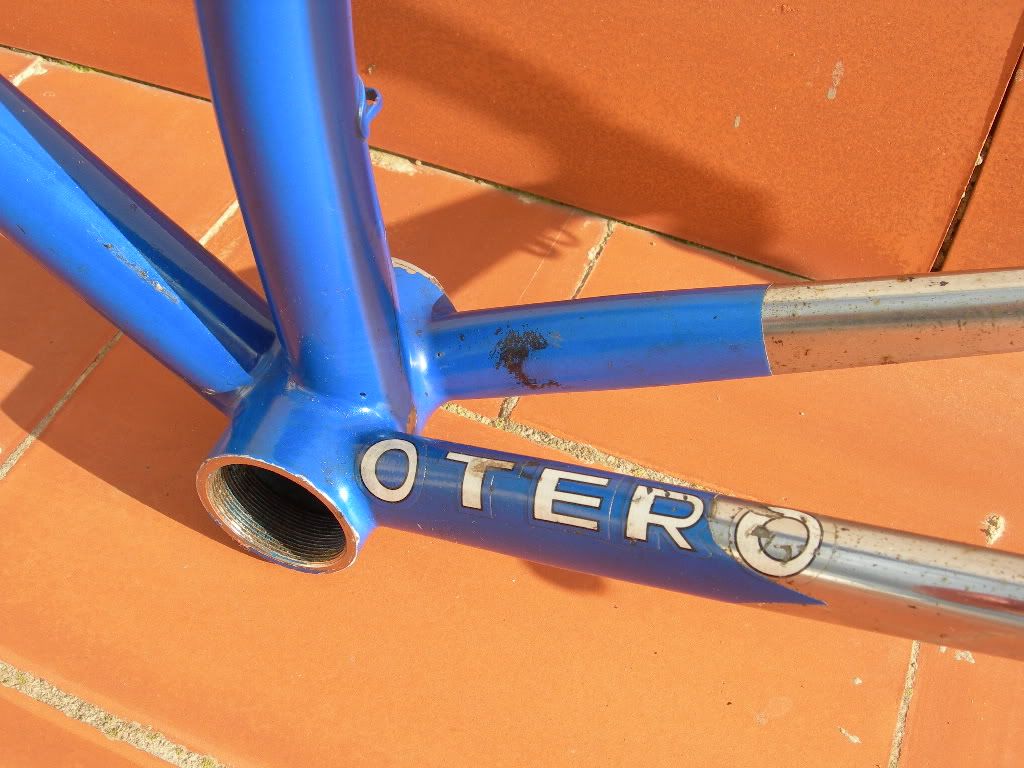 3. Minali frame and fork. Unknown TIG welded steel tubing. ST is 56cm C-C (60cm C-T). TT is 56cm C-C. HT 15.5cm. Bright red paint (not the washed out red it appears in the photo!). headset and Campag BB included. Overall decent condition with a few chips in the paint but no dents or large scratches. Will try and sort some more pics soon! 125 GBP