I've got an almost complete, good condition Sachs New Success groupset up for sale. Prices include postage to the UK. Apologies for the quality of the pics, my camera seems to be on the blink.
The whole group including wheels has now been SOLD for 250 GBP.
Thanks, Andy
1. Ergo levers. Good working condition, the only downside is a large tear (and a couple of smaller ones) in the hoods. It might be fixable, but if not then campag "pointy top" hoods should fit perfectly. Indexing is designed for sachs mechs (and shimano, I think) on shimano 8s cassettes. Will not work with campagnolo 8s as far as I know. Downtube cable adjusters included.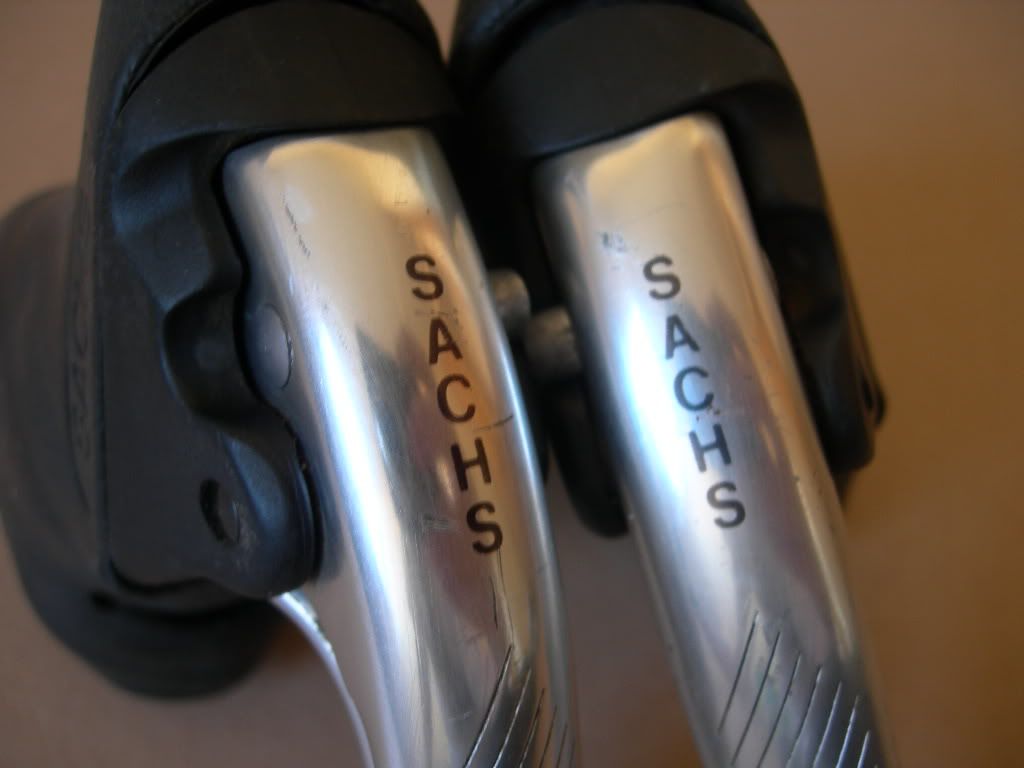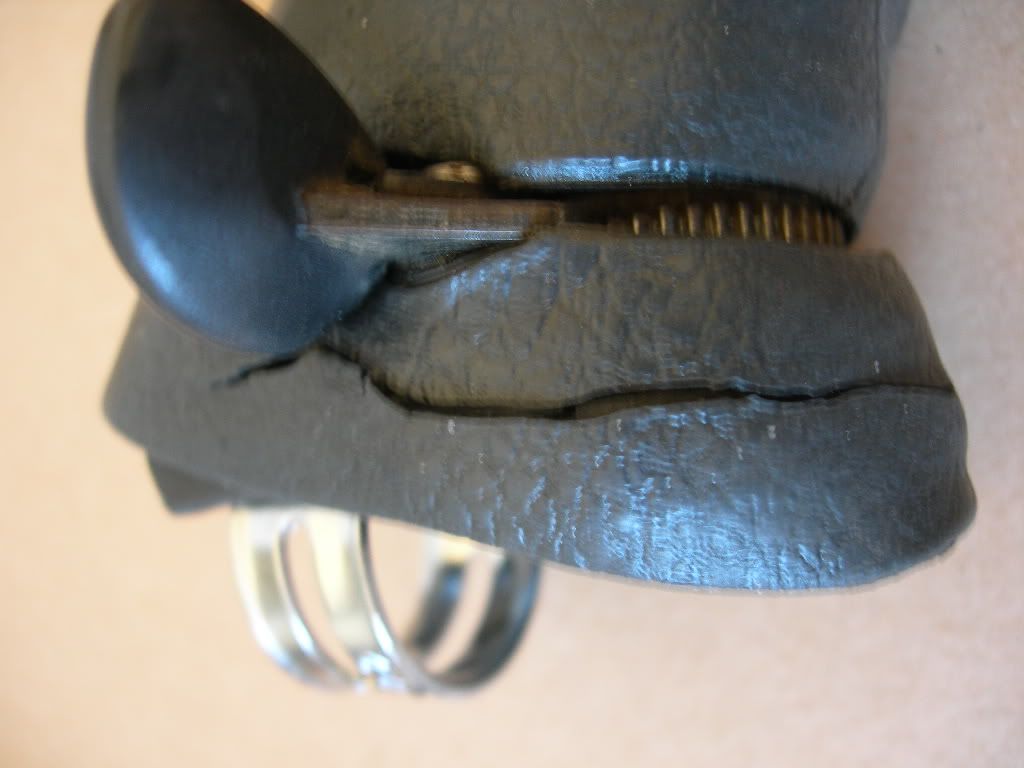 2. Brake calipers. very good condition, no obvious scratches or marks. Some tiny rust spots on the bolts, nothing else. Original pads and holders included (pads still have life left, but might need replacing soon).
3. Rear mech. Closed-cage type (RD RNS 00). great condition
4. Front mech.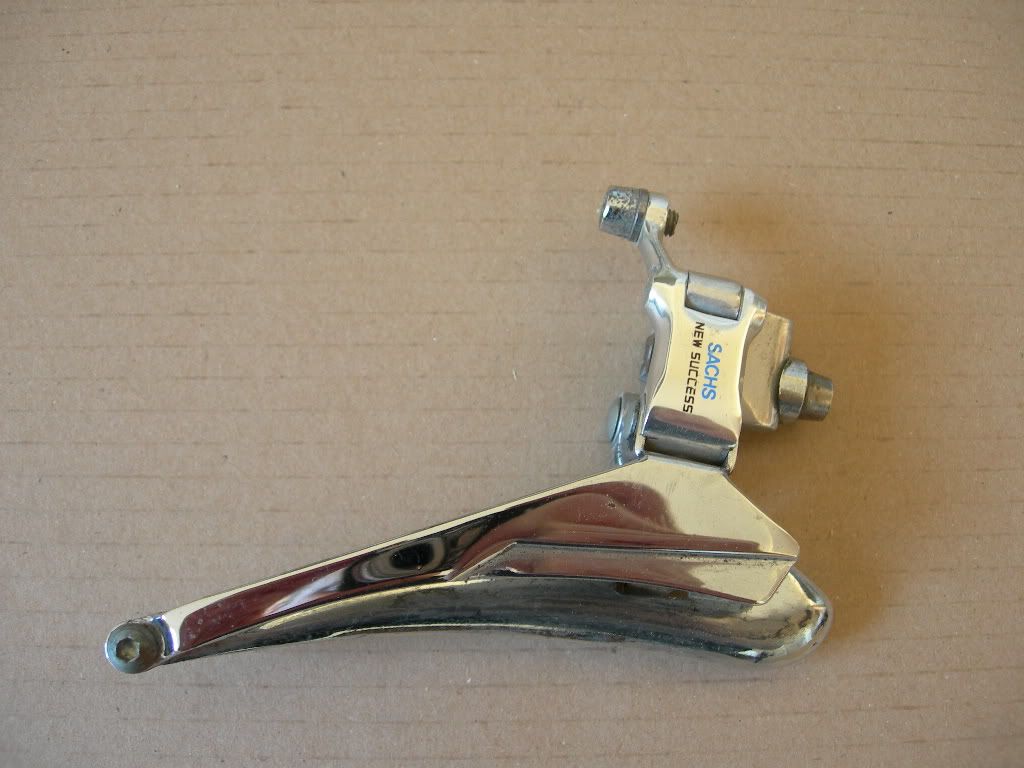 5. chainset. very nice condition. 172.5mm arms. Campagnolo 53/39 chainrings and bolts included. Original black sachs dustcaps (one has suffered from heel rub and is now black/silver, could be painted?)
6. Wheels: Sachs new success hubs with mavic CXP 30 rims. front and rear are both 32s cross-3. Rear 130mm OLN, takes a shimano 8s cassette. Original skewers included (one has lost the rubber O ring from the nit but that should be easy to replace). hubs need a polish to get them sparkling, but both have smooth bearings (sealed, and easy to replace if they do wear out). Both wheels need a few minutes with a spoke key, but I'll get that done before sending if I can.