Glider Tupelo
- probably a 60cm - made
by Serotta
C5S triple butted Columbus Niobium Spirit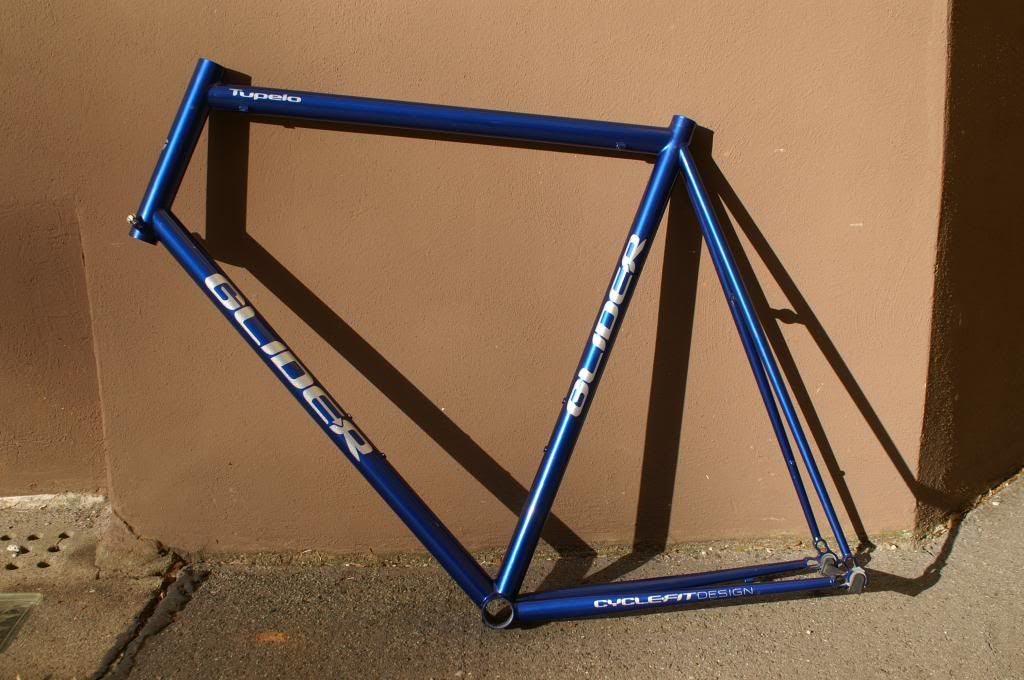 590mm TT c-c alongside
640mm ST c-t
235mm HT
27,2mm Seatpost dia
BSA
Image Gallery:
http://s1273.beta.photobucket.com/user/ ... r%20Tupelo
serial number GL 62037
Weight: appr. 2000g
This is the lightest frame I ever had relative to it's size.
(blue tone is serotta stock colour > almost identical serotta model could be the Colorado SE which is MSRP
$3,795
including fork!)
this frame features everything a serotta labeled frame does: serotta dropouts, serotta rear brake boss, typical long headtube.
very few chips no dings or dents
please note that I haven't had it measured in a frame jig.
purchased it from the original owner - very low milage - has never been build-up or ridden by myself.
425
GBP or
500
Euro
Payment via IBAN, Paypal or cash.
Frame is situated in Berlin, Germany.
Shipping to EU Zone 1 via DHL is 25 Euro or 20 GBP - insured "Paket international"