Having a clear out of the cellar.
Here's the first batch of stuff.
Some from a fixed gear conversion I did 2 yrs ago.
All items can be posted and I'll post as cheap as possible.
Gb Hinduminium Stem, 1" 70mm reach. £8
SOLD
Cleaned but not polished.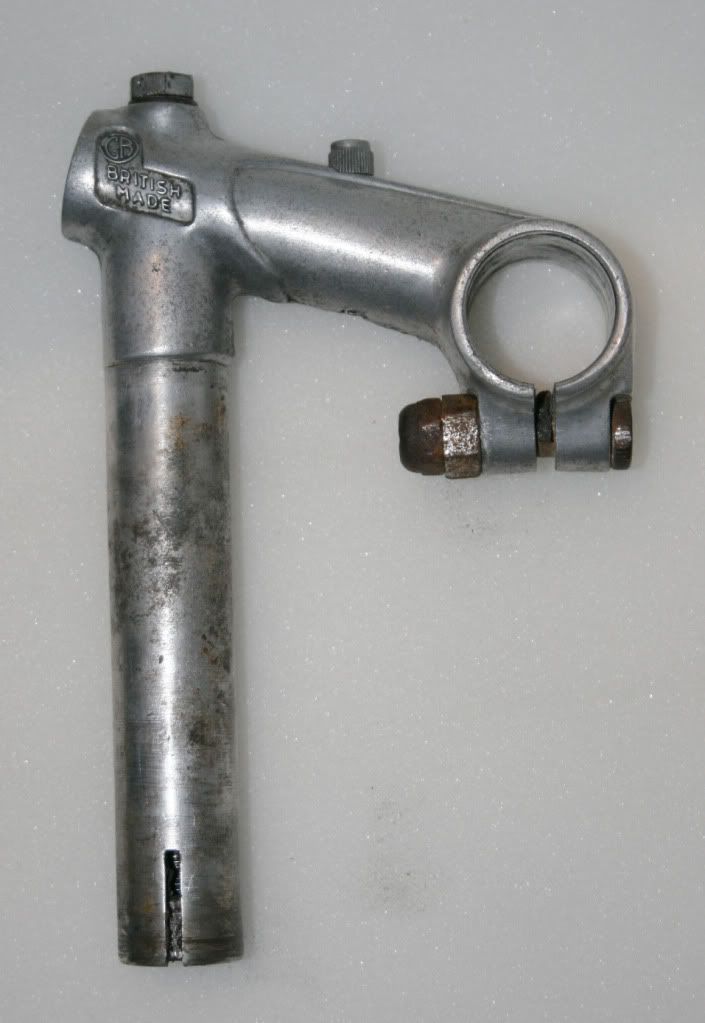 Weco Pedals cleaned up. Small dots of rust here and there. £10
Price drop to £7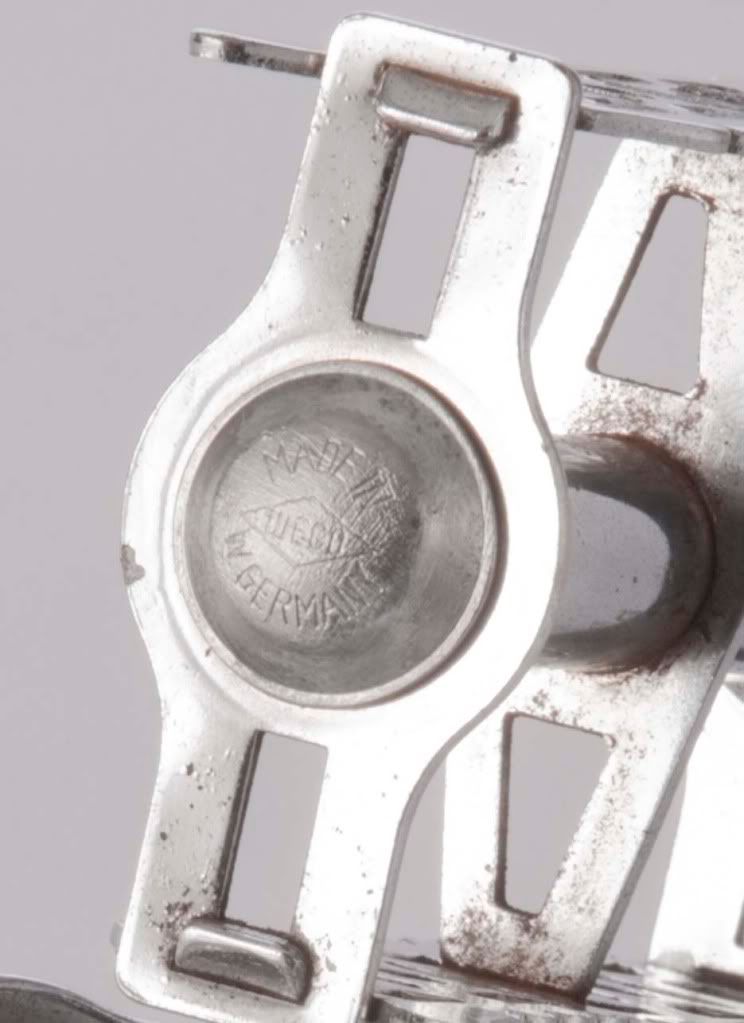 Alhonga standard drop Brakes, barely used
Price drop to £12
for the pair.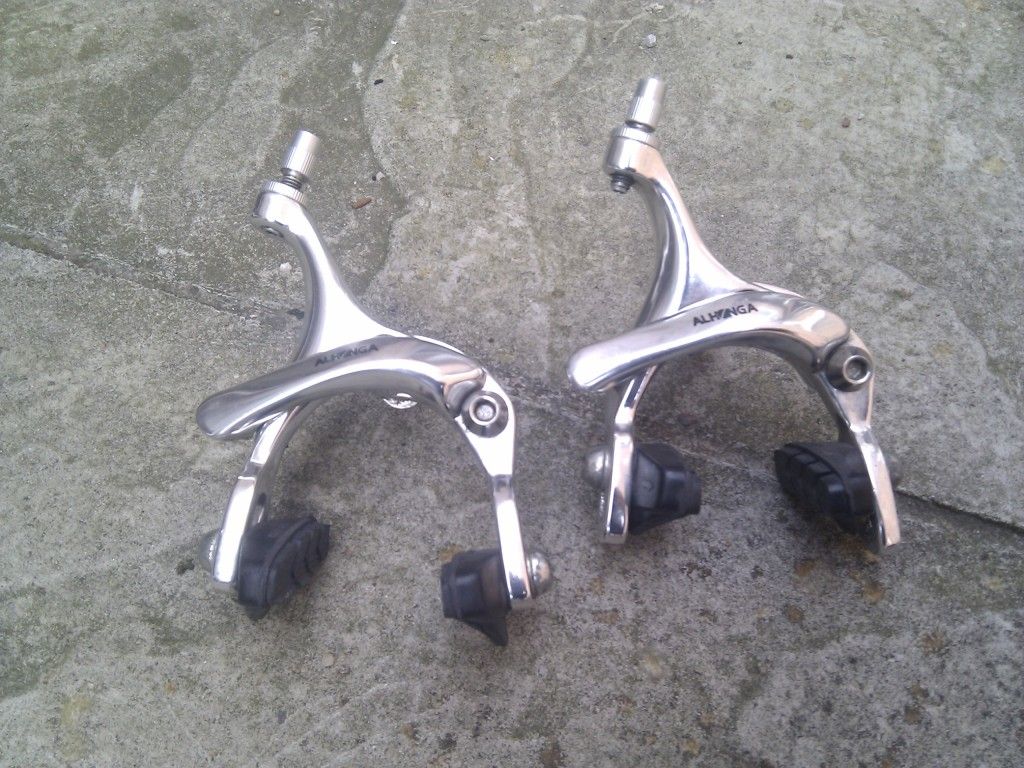 Aluminium alloy forks 700c, new 2 yrs ago. Might make a good replacement on an Alan or vitus frame? £35
SOLD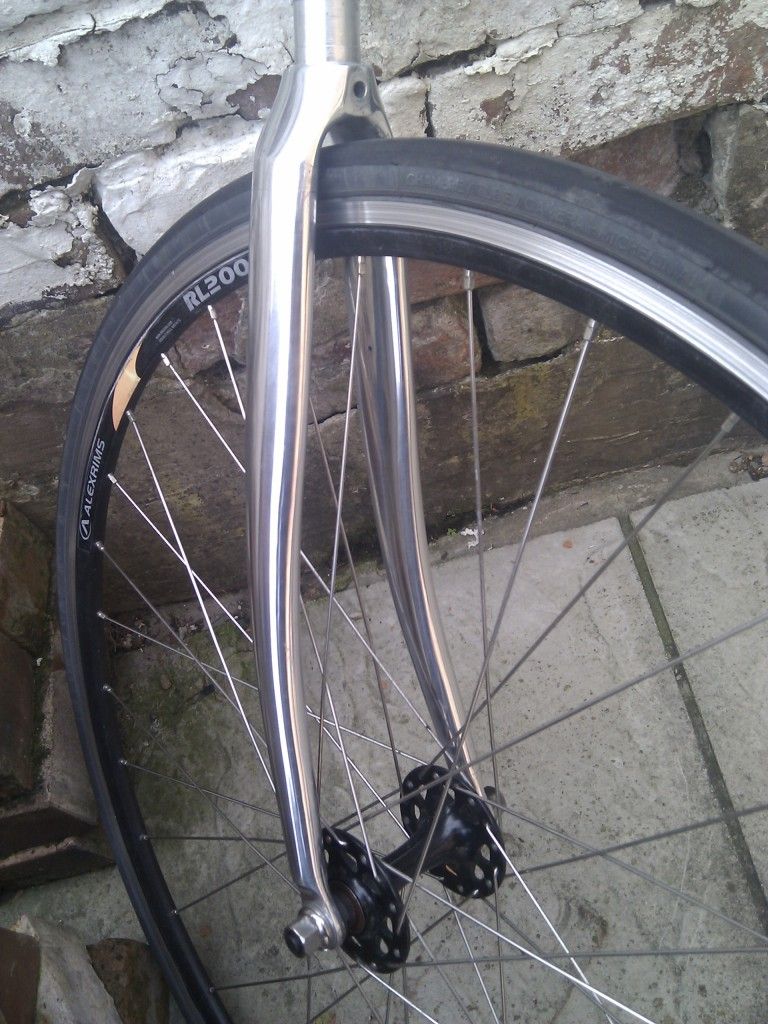 Nitor saddle with a tiny split in the plastic below the Nitor logo on the right hand side £15
Price drop to £12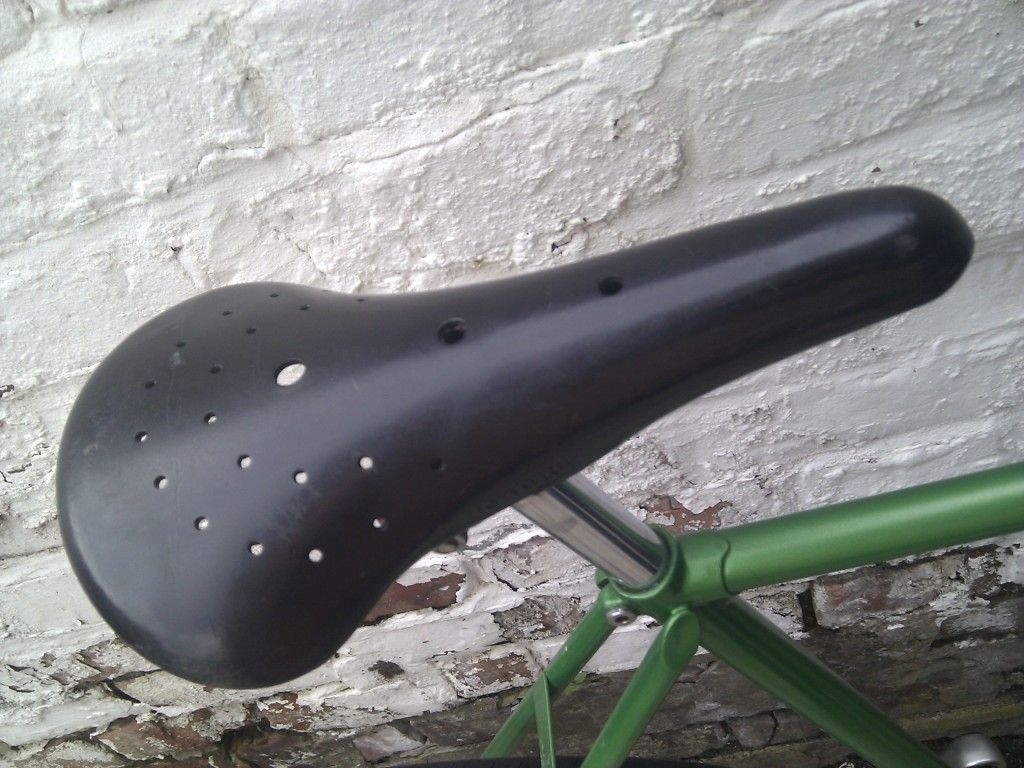 Pair of 700c wheels redished to run as fixed gear come with tyres and sprocket which is locktighted on. £20
SOLD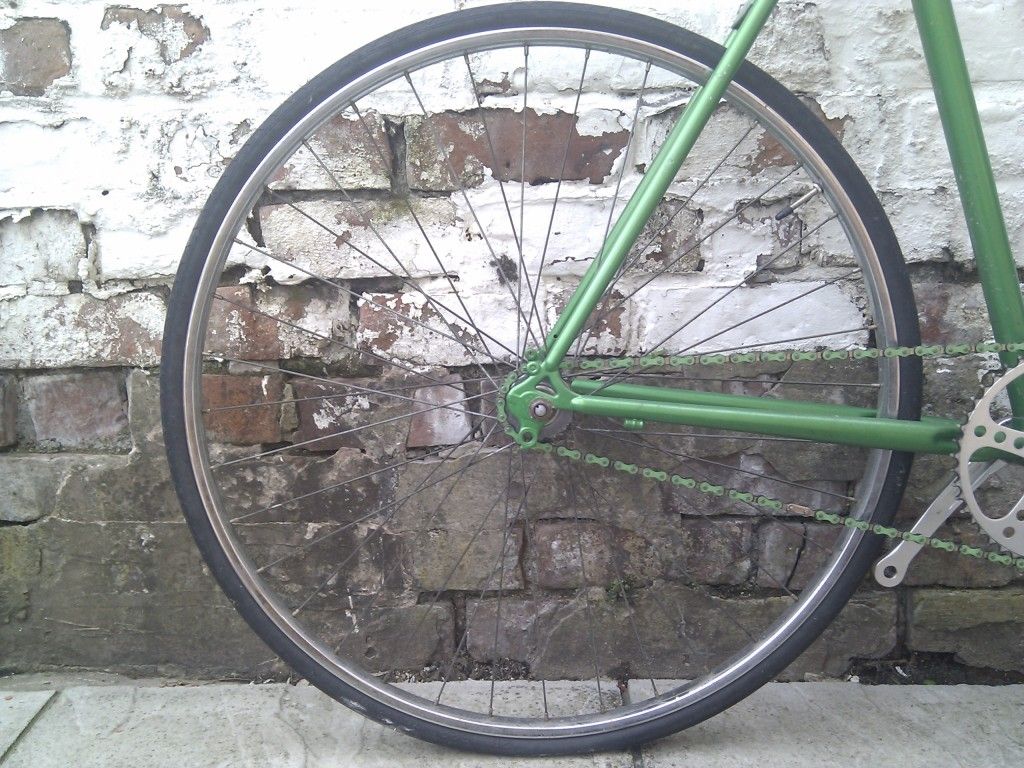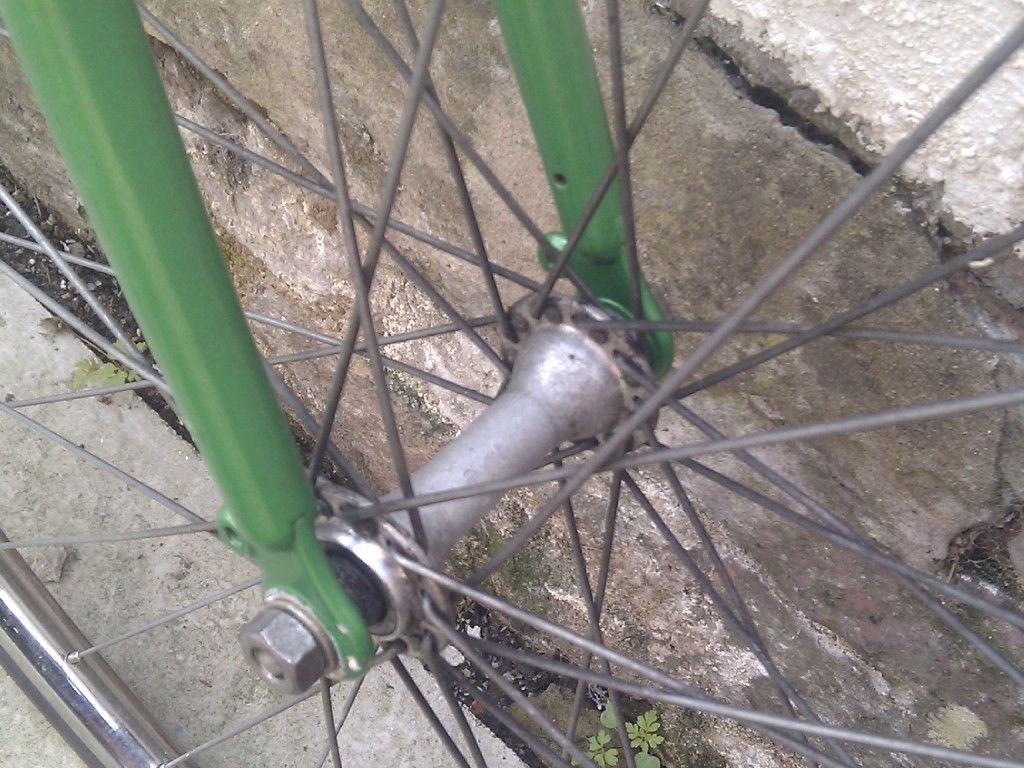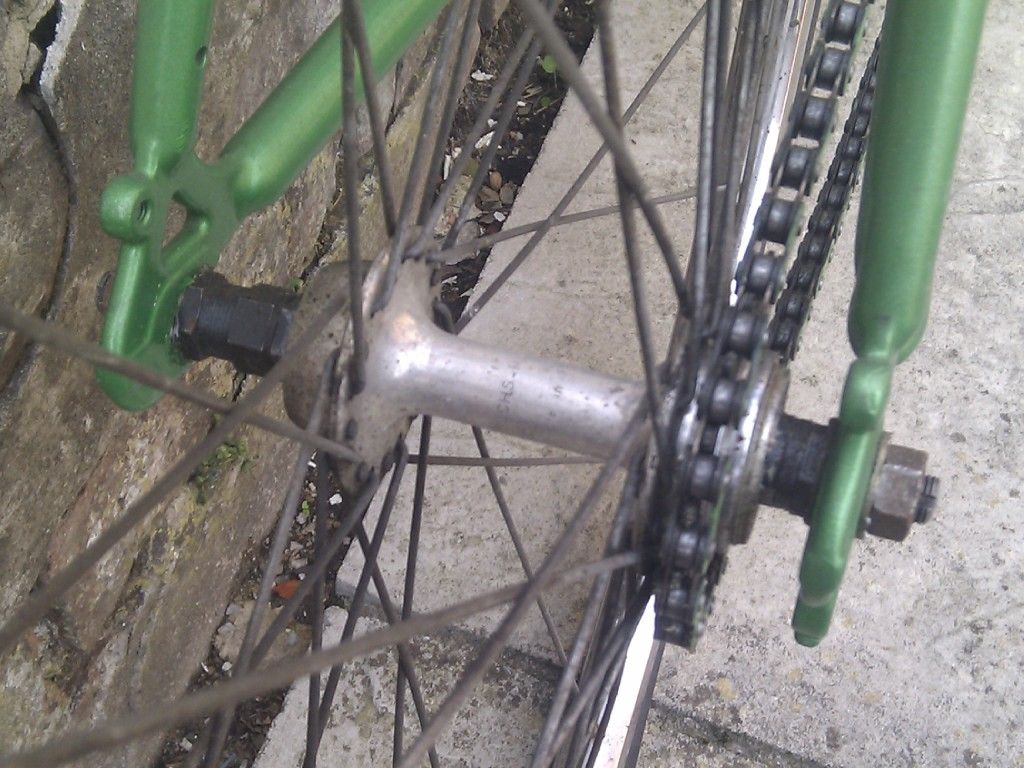 Here's a 58cm Raleigh road frame from the mid to late 80s.
It's nothing special really, but would make a rock solid pub bike, or perhaps a polo bike?
Currently rattle canned with some green paint I had and looks tidy, but there is old white and purple Raleigh paint underneath.
It has internal cable routing in the top tube.
No bottle bosses and would require clamp on down tube adjusters for gears.
It will easily take fairly fat 700c tyres as the brake drop is quite long.
IIRC it had old weinmann brakes on it when I first acquired it.
It has a tange headset and an unbranded BB.
Both of which I have taken apart and re greased last year.
I think this is the old Raleigh 18-23 Hi Tensile steel.
I'll weigh it if anyone is interested.
Rear wheel spacing is 130mm
Fork spacing is 110mm
Seat tube is 58cm
Top tube is 57cm
Weighs in at a whopping 5.2Kg
I think it was about 9kg when I had it as a fixed conversion.
Price= £30 ONO
Price Drop to £25
Pick up from Manchester.
Would be able to post if necessary, but really would prefer a local sale.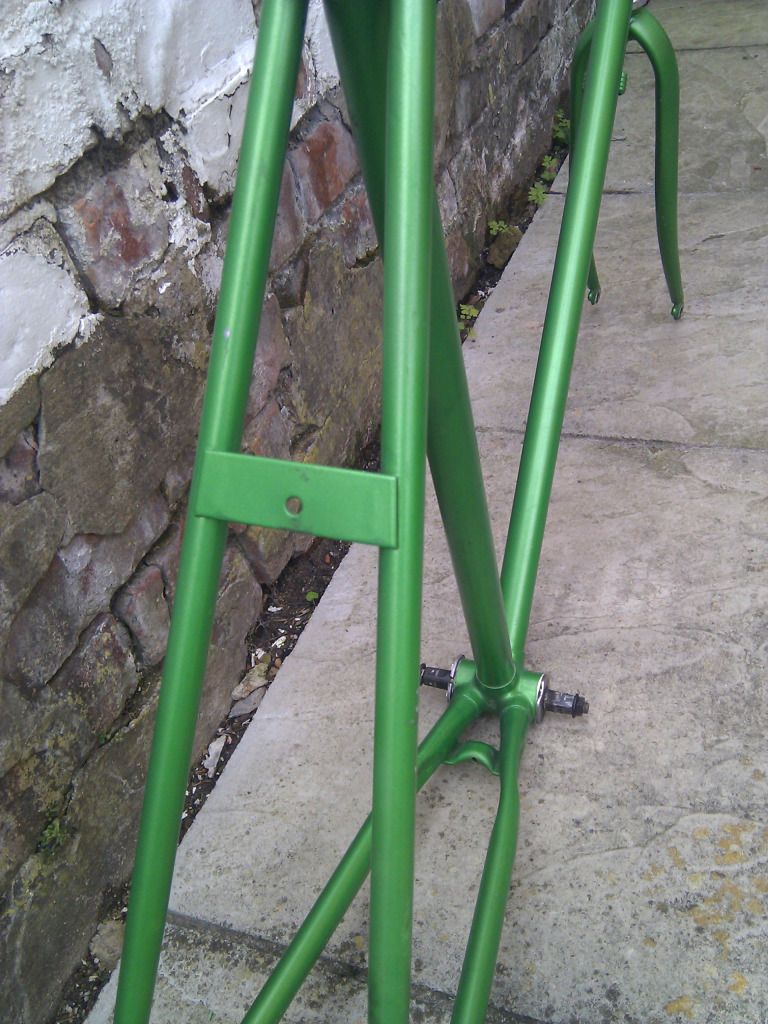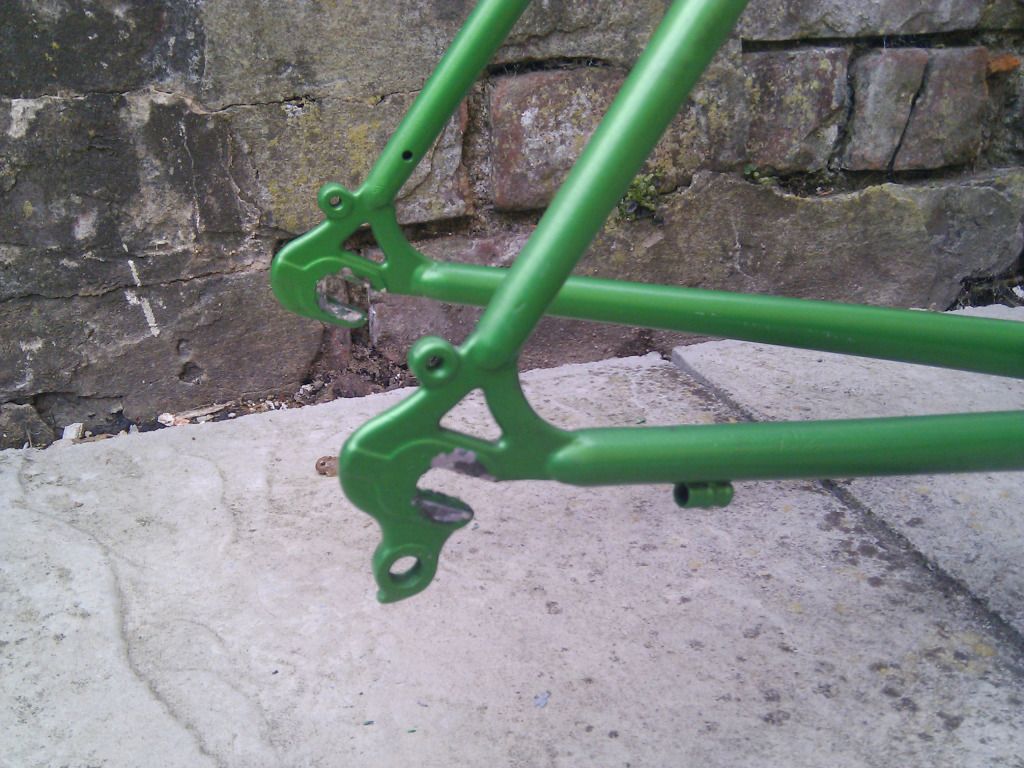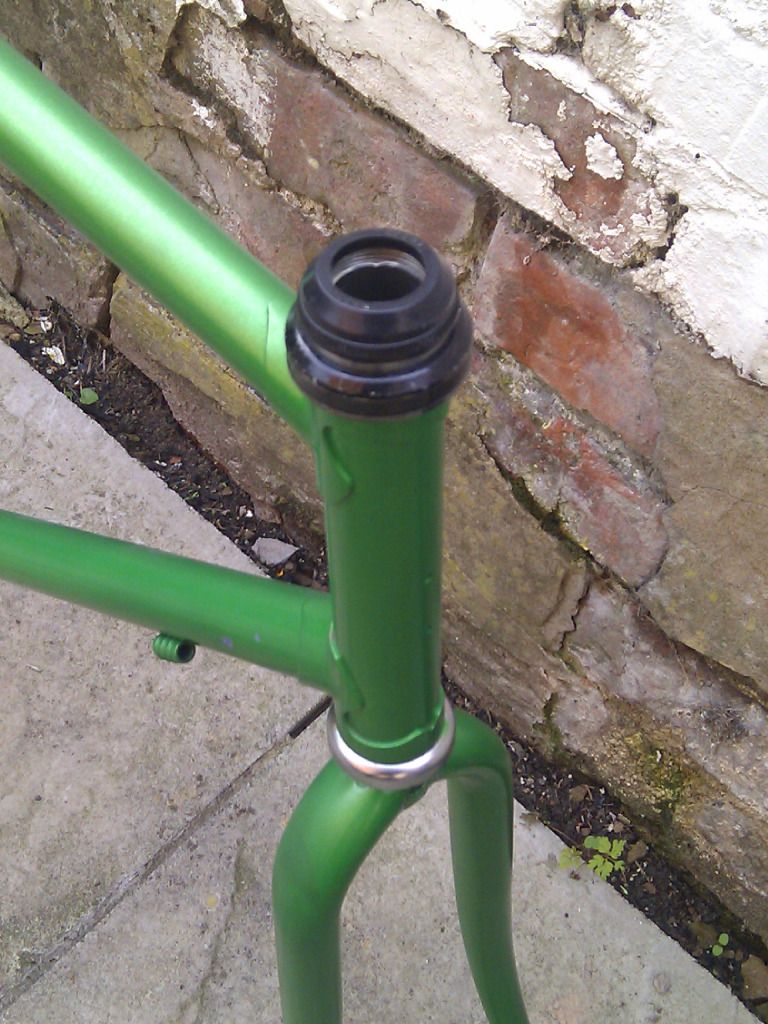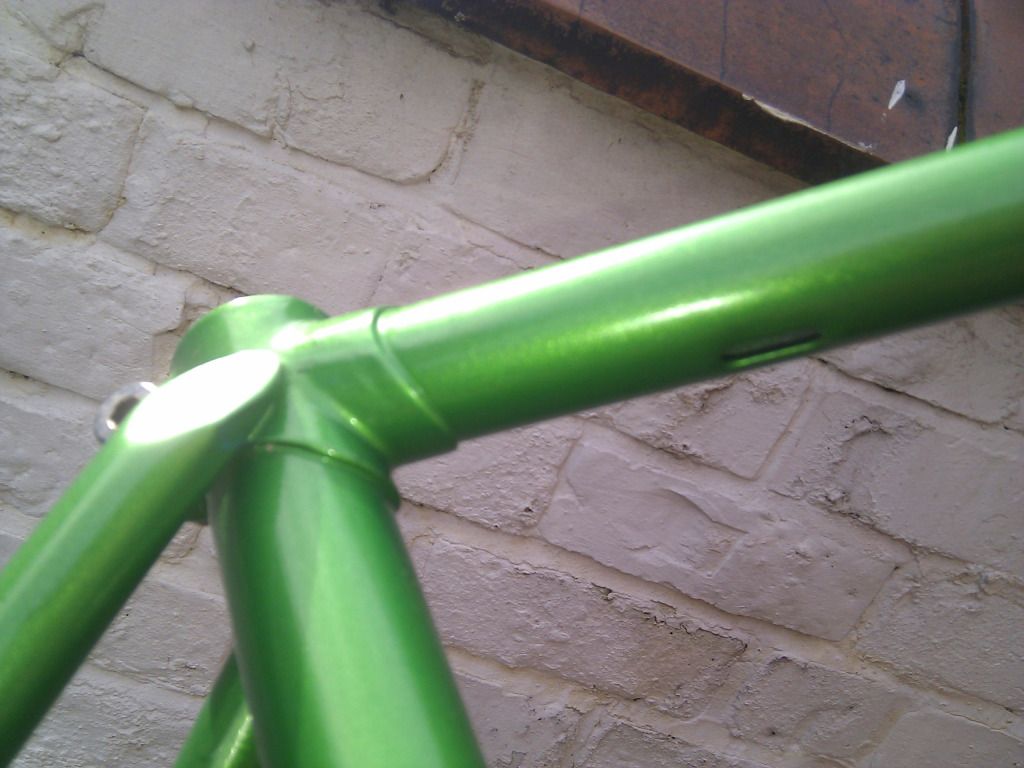 _________________
2004 Look 461 carbon team with Ultegra 6500
1993-ish Giant stonebreaker
2011 Tifosi pista