For sale on behalf of a mate. PM me for contact details.
Real steel. 531 Coventry Eagle. Refurbed by me over 10 years ago and dry stored since.
23" 531 frame and fork with half chrome ends in good/reasonable condition. Simplex 10 speed transmission with SR Custom chainset. Weinmann side pull brakes with aero levers, 27 x 1 ¼ tyres on alloy rims, no name alloy hubs and plain guage spokes. Frame and forks are showing their age with some surface rust and flaking paint and decals, nothing major.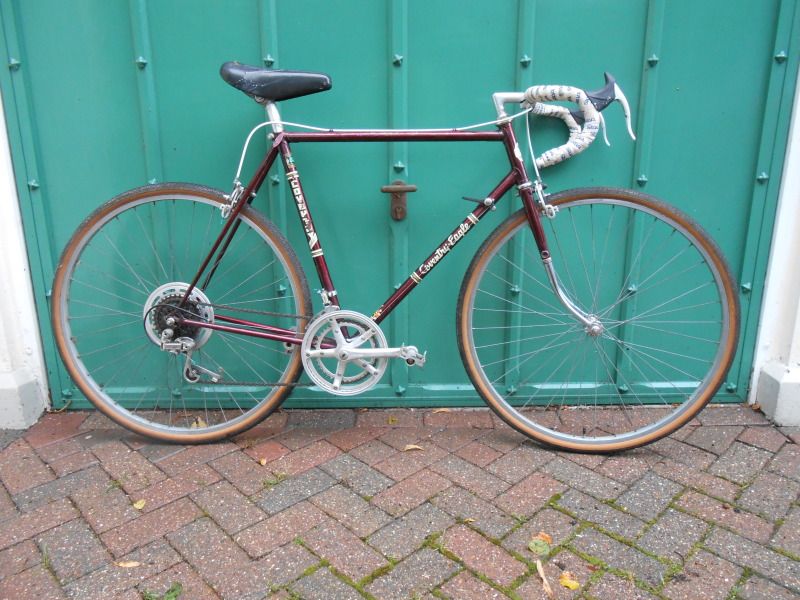 Excellent pub bike, also suitable for college/uni as it will hardly attract any attention but good enough quality for restoration if that's what you fancy.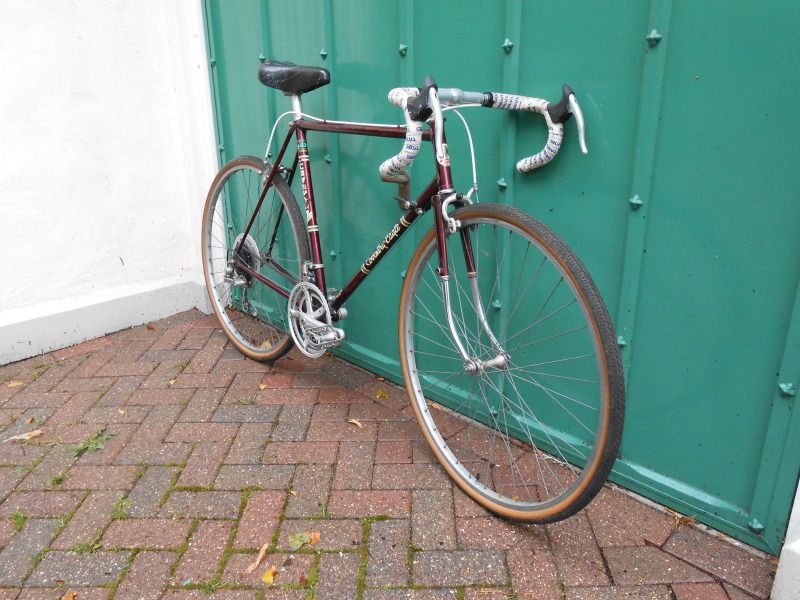 It all works!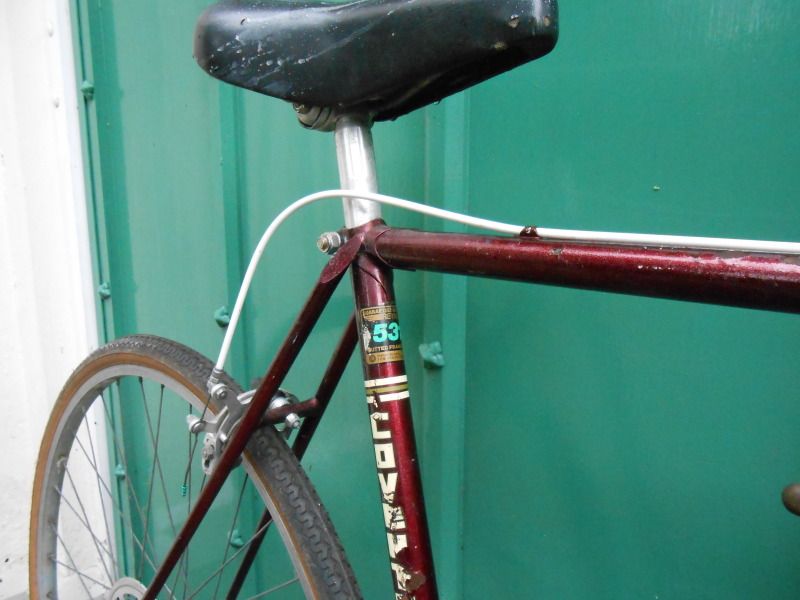 The Bad: You would want to replace the saddle, the wheels are true but the spokes are very flat.
Asking for £80 and will haggle
Located Stockport, would prefer collection but can meet 20 mile radius.

_________________
Professional Gobshite