Lovely shiny super light Ti cogged piece of cassette bling.
Nice ratio for high speed and tight shifts.
Just £53 posted!
Also a super 31.6 Thomson masterpiece seat post. These are a thing to behold, so nicely machined and so light. A few light insertion marks less than half way up post, have tried to capture but not easy to make out. Were not visible on my 56cm frame. Retails well over £100
Just £53 posted!
Paypal gift/fees paid or bank transfer.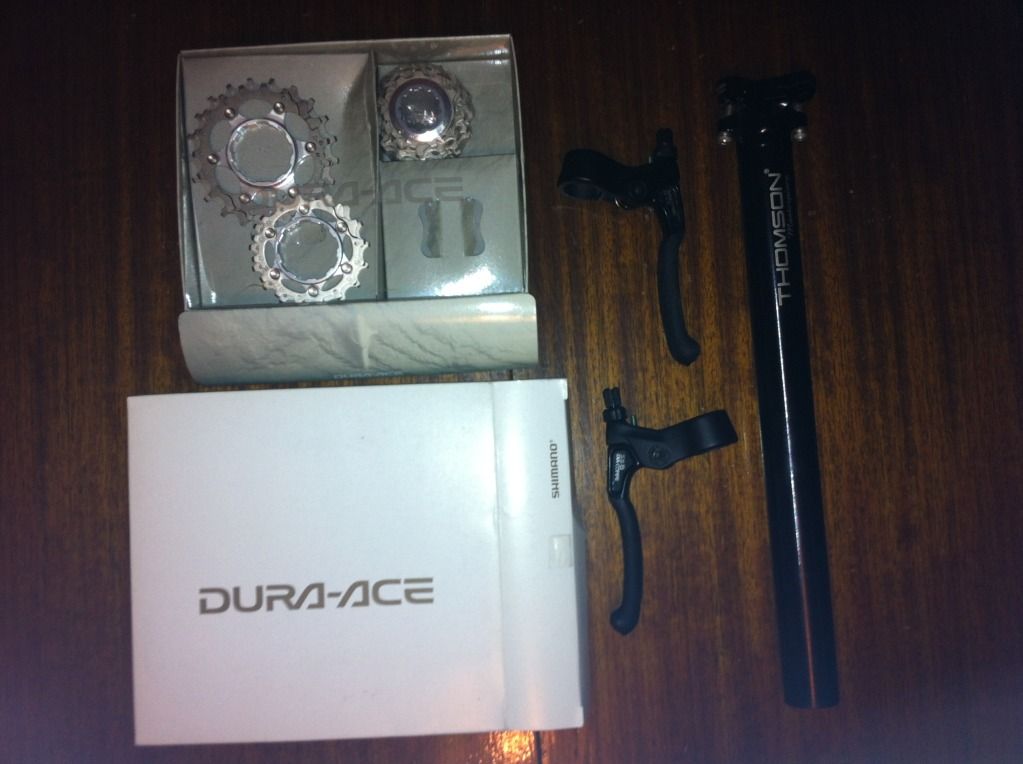 [/list]