For sale:
Giant Bowery 72 frame.
Ridden as a fixed gear with front and rear brake for a couple of years to commute 3 miles into Manchester city centre.
Lovely candy red and white frame.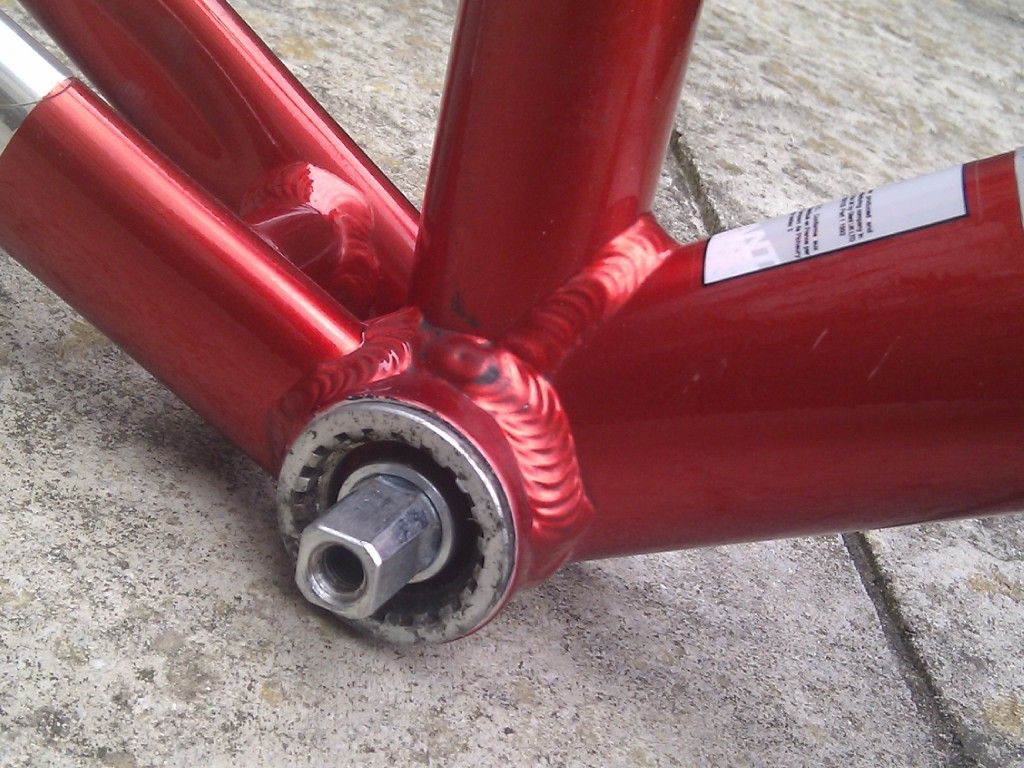 -Size M Giant AluXX frame 120mm rear dropouts.
-Giant AluxX Aluminium fork with CroMo steerer 225mm of steerer with 110mm spacing.
-Cane Creek Integrated headset
-BB is a 110mm square taper FSA BB-7420ST
-Seatpost clamp
Frame, fork and BB weigh in at about 2.7kg
Used daily so a few tiny scratches to show for it, rubbing on top tube near the seatpost weld where rear brake cable touched. Pictured.
Yours for £90
Ideally collect from Manchester.
But can post for about a tenner.
Link to giant website for more info on sizing....
http://www2.giant-bicycles.com/en-gb/bi ... tions_id=4
I'm a nobhead and only for the photos where the headset is I accidentally took the top cover off the cane creek headset off the top and put it upside down on top of the fork crown race instead!!
I'll hold my hands up and say I was in a hurry to put it up for sale and didn't notice what I'd done!

_________________
2004 Look 461 carbon team with Ultegra 6500
1993-ish Giant stonebreaker
2011 Tifosi pista