Hi,
This is my Gazelle Race Trophy. I had this bike built to tour Belgium (which I did and highly recommend!) but I am moving house in the next few weeks so a lack of cash and space in the new place means i'm going to have to let this go. Most of the parts are new or very good used condition. The brake surface on the rims are not even fully broken in yet.
Here is the spec...
Frame: 54cm Gazelle Race Trophy with Reynolds 531 Tubing.
Groupset: Shimano 600 Tri Colour with Ultegra bar end shifters.
Wheels: Mavic rims laced to matching tri colour hubs with Nearly New 700x25 Schwalbe Marathon tyres.
Saddle: Charge spoon brown (and matching charge bar tape).
Pedals: Shimano MTB clips.
This is without doubt the most comfy bike to ride I have ever owned and i'll be very sad to see it go.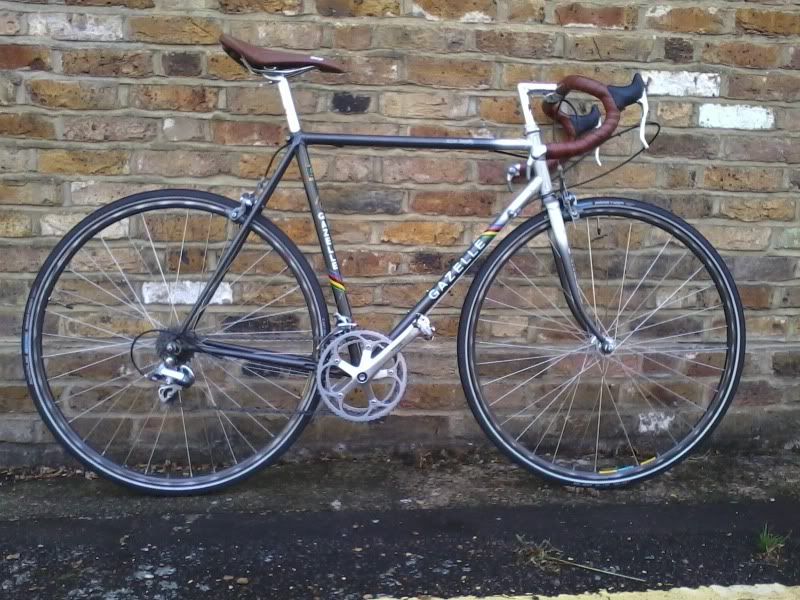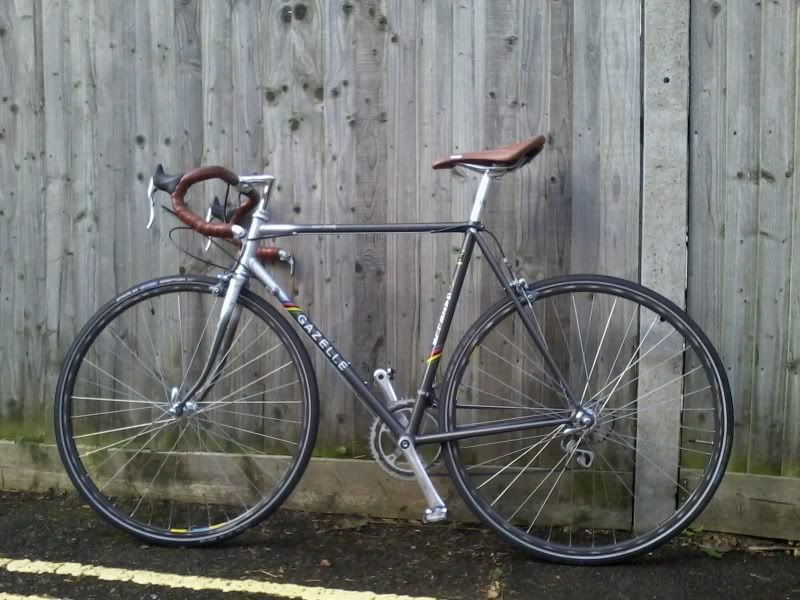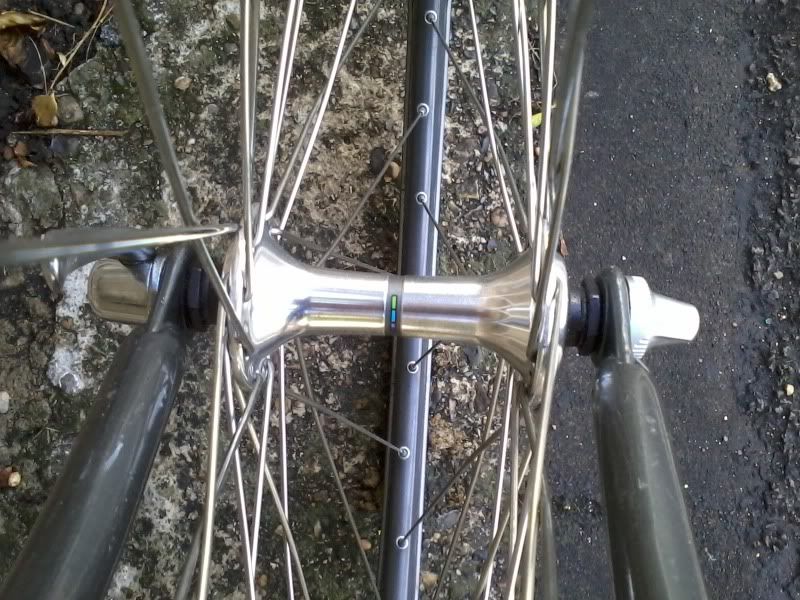 The price is £325 and i am based in Richmond in Surrey.