Same old story really: I pay through the nose for something on eBay.com, the seller thoughtfully declares what I paid and I get hit for even more money in tax, and then the stem is no good to me.
It is achingly pretty and I wish I could use it. I had over-egged how much rise I needed, and +17 degrees is no good to me at all. It is 110mm long, likes 26mm handlebars and comes in 1" flavour.
No wedge as pictured but I am sure you can find one.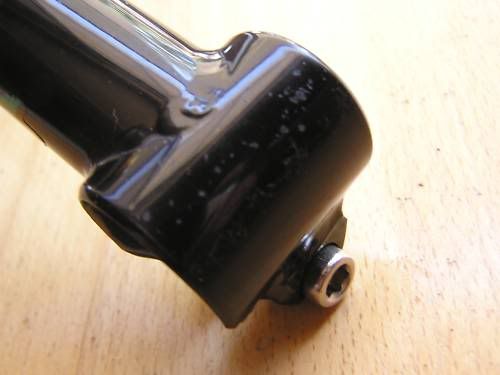 Looking for a quick loss at
£39
posted within the UK, less what I paid even before I was hit for duty!

_________________
Pegoretti Marcelo
Fixie Inc Betty Leeds
Wraith Fabrication Hustle
Traitor Ruben CX

Lynskey Cooper Frame for sale - medium Kona Grand Wagon Whole bike for sale Tonic Fabrication Vanishing Point - Di2 For sale