Hi
I am selling for a friend a Harry Hall 531 steel frame and forks and a couple of 27' touring wheels. The frame is well used and cosmetically challenged but has no dents or dings. There are many scrapes, chips, scratches, and a couple of patches of minor surface rust but it's 100% sound. The frame comes complete with a Tange headset (smooth), and triple Suntour chainset which is used but not abused. Looks like a UN26 BB which is pretty much new and super smooth. There is no doubt this is a well made frame, what with beautiful scalloped stays, pantogrpahed fork crown, filed long-point lugs, and all the necessary brazeons.
Size:-
TT c-t-c 63cm
ST c-t-c 63cm
ST c-t-t 64cm
Rear spacing 124mm
He is looking for
£70
+ pp (ono)
Also got a couple of 27" wheels.
BOTH SOLD
PM if interested, cheers...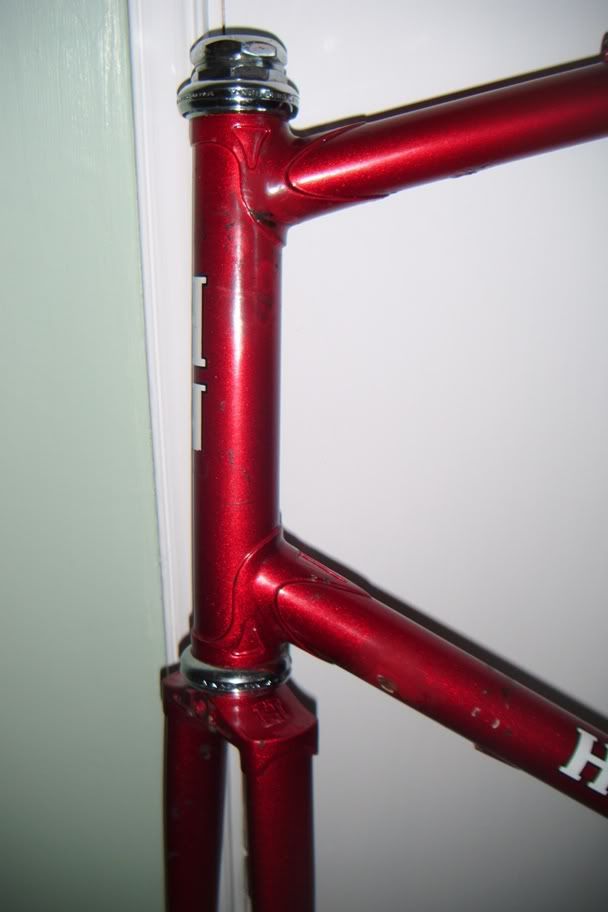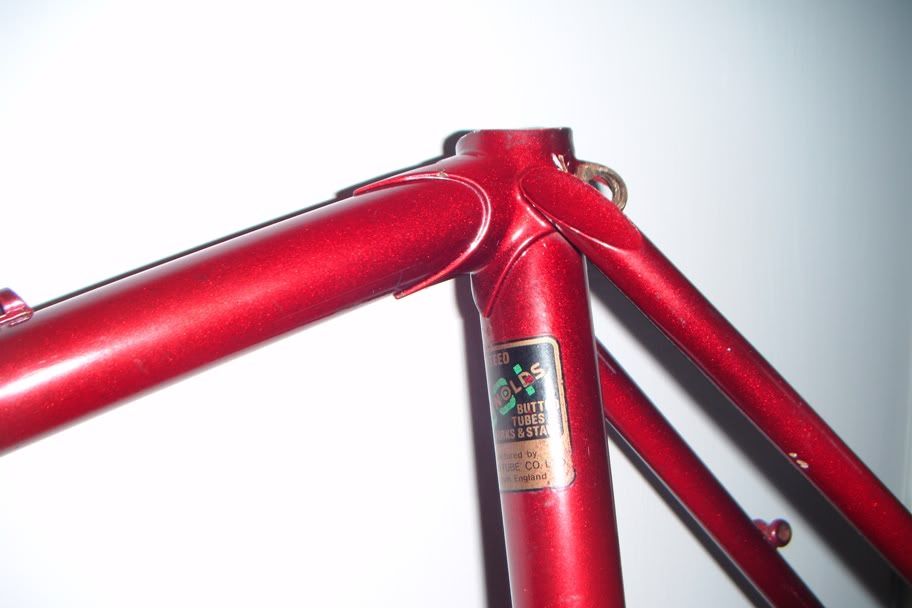 [/img]

_________________
Road:
'79 Gazelle AA Champion Mondial , '79 Koga Myata Gents Luxe-S, '83 Raleigh Gran Sport
'92 Razesa
MTB:
'85 Claud Butler Canyon, '89 Giant Super Sierra, '92 Rocky Mountain Stratos