These shoes are imitation leather with large areas of webbing. Soles are hard plastic. They have the badge of the importer, Ron Kitching, and the colours of the Italian flag.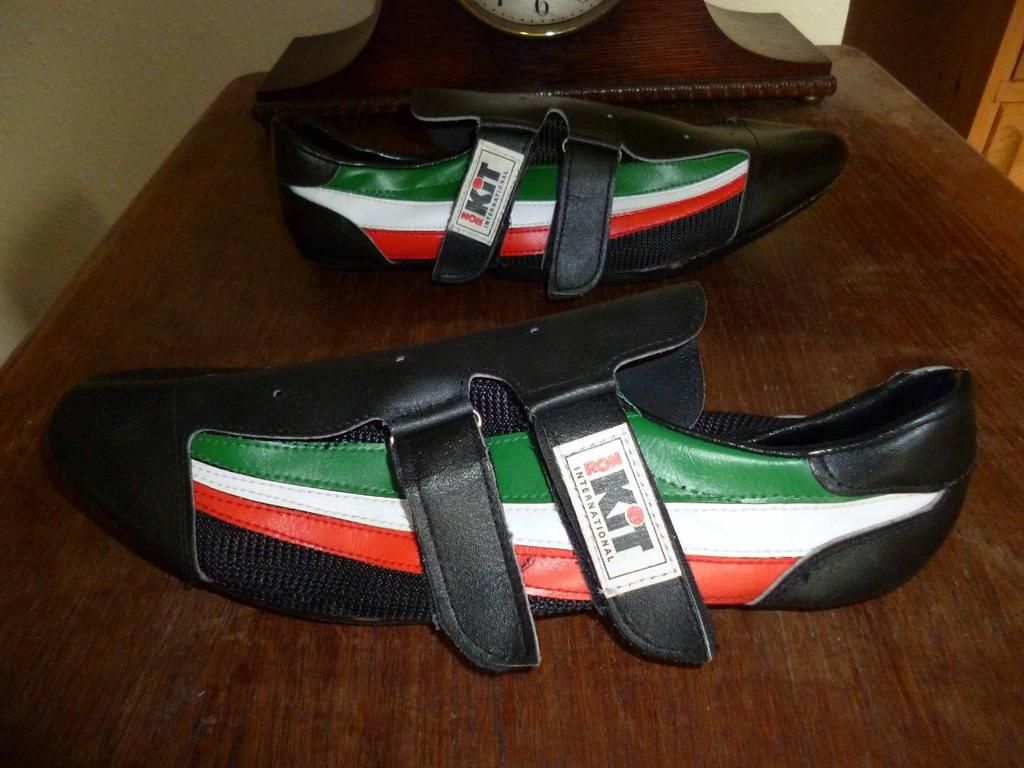 May be unsuitable for riding without shoe-plates due to the rigid smooth soles which could slip easily. I am selling with TA shoe-plates which have the correct curvature for the sole. It is likely to take a little time to set them up. Full explanation on request. I have no doubt there are other shoe-plates which can be fixed and adjusted more easily, but I don't know anything about them.
Shoes were tried on and taken for a 1 mile test ride with a little walking. The tongue has come away a little at one point. See photo. This can easily be stitched if it matters.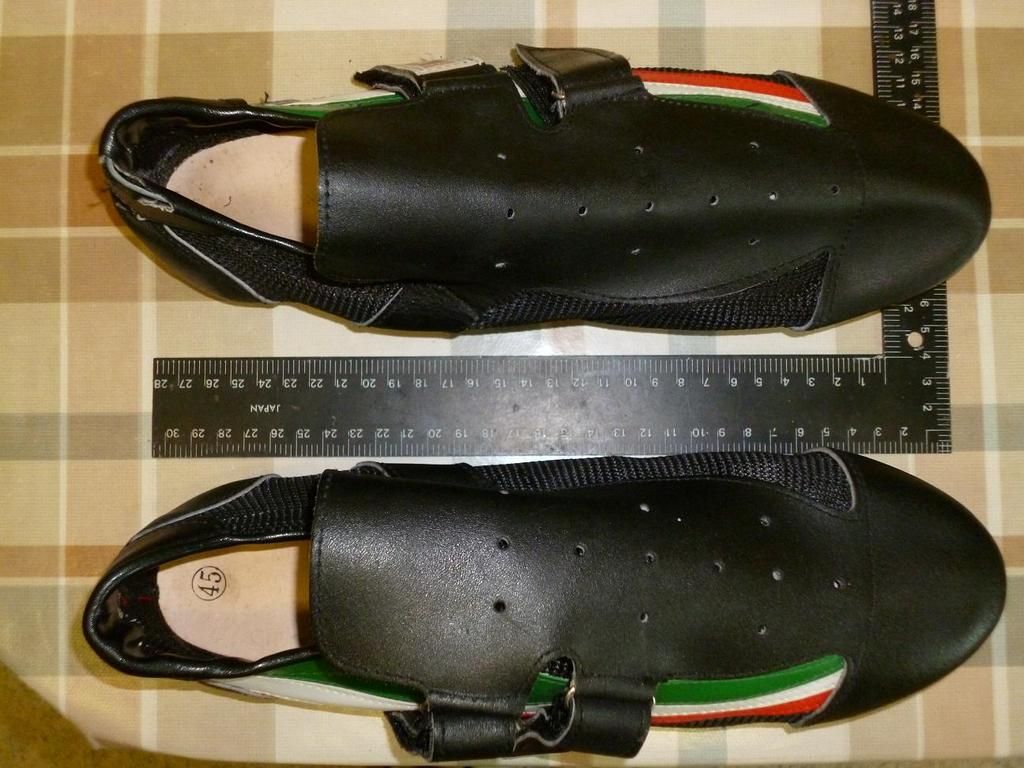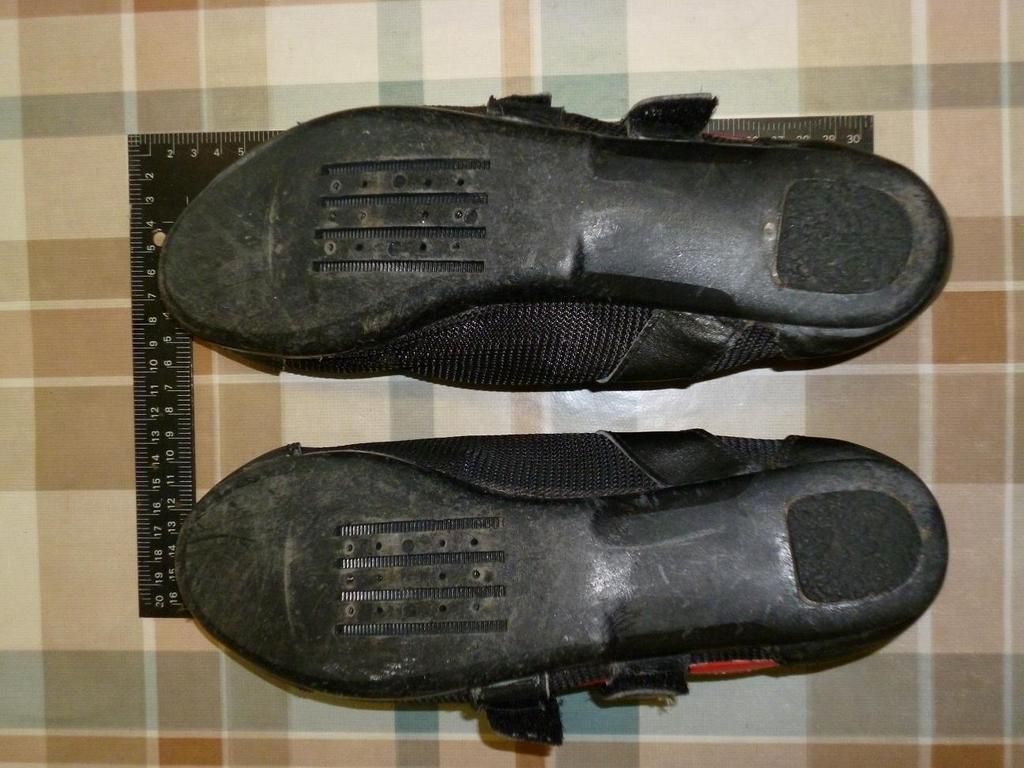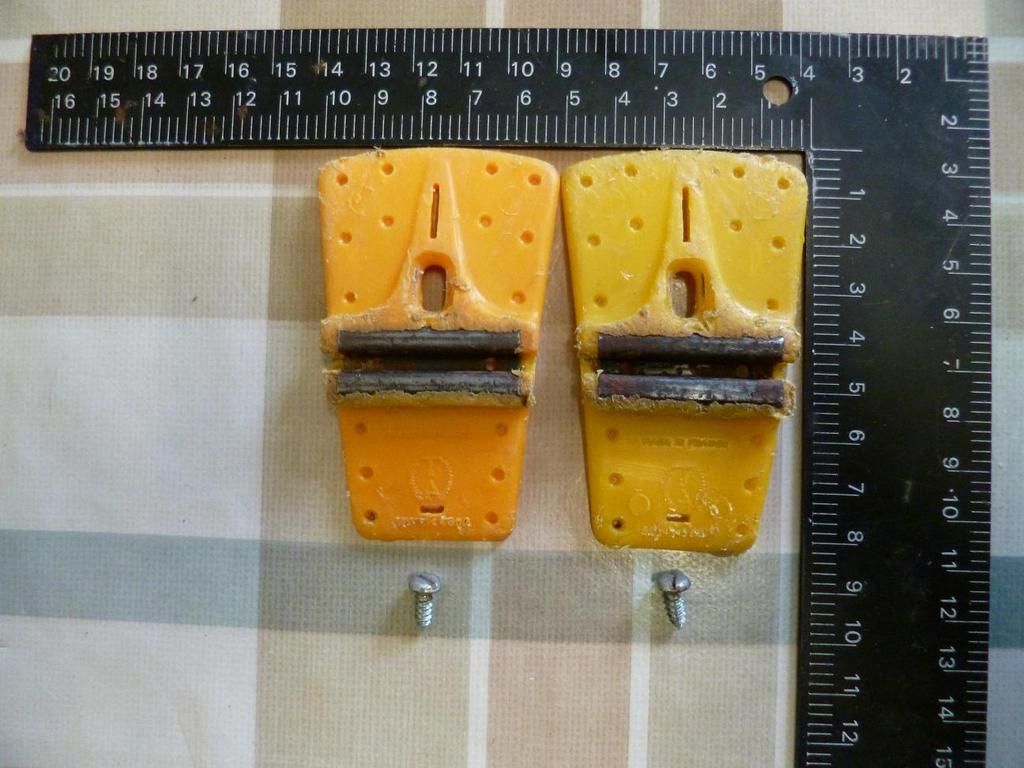 Size 45 which is about 11 British. If set up properly they should be very effective, and look the part with a 1980s or 90s racing bike.
Asking for £23 inc. postage. Weight of the pair is about 550g by kitchen scales. Plates weigh about 20g. North Lancs/South Cumbria if you would like to view or collect.