See Pic at bottom of this post for Tyre ideas?
Had a bit of a thermoplastic clearout recently and the result was a great buy from Kev...*tips hat in thanks* to build and ride hard as an alternative to my other riders.
Its in good nick. For a while it will be a mix and match affair but M952 will be the main stay here with a possible break from the Mavic Crossmax norm in favour of some slightly old black NOS Mavic 217's on sacreligous Ringle hubs... red rear, black front.
Polished and new 'GT' decals are the progress so far... components today will be added, wheels hopefully built next week, seatpost from somewhere and then a big clod of mud from over the fields!
I love the detail on the frame:
New bits have been added but Im divided whether or not to go with the "White" Rons that are actually like a duck egg blue, black, black with amber walls, grey with amber walls or biscuit
Wheels are being built with black spokes, red rear hub and black front hub
To go: wheels rebuilt onto Ringle hubs, Fmech and gear cableing in white, grips (god know whats, I just split my last pair of clear Paws
) Cranks are a good idea too! I will interim use M739 Cranks to match the V's until M952 appear
I am loving it though and cant wait to ride: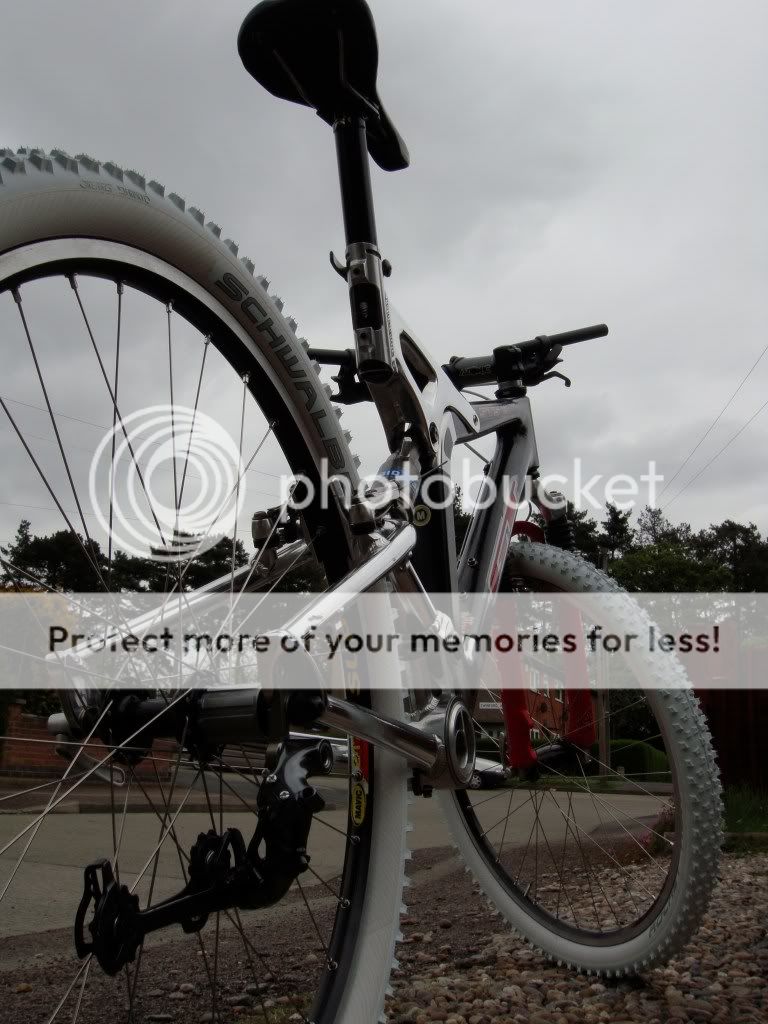 - White my @rse!

_________________
GT Zaskar LE '94
GT STS XCR '99
Bontrager OR
A Trek Road Bike
X-Lite Titanium Pro / Trimmel Forks
GT Quatrefoil DX