Hi folks,
Here's my new old bike- a 2007 Scott Ransom 20.
The only components left from a original spec is a headset, otherwise it's better or as good as the top-end LTD model.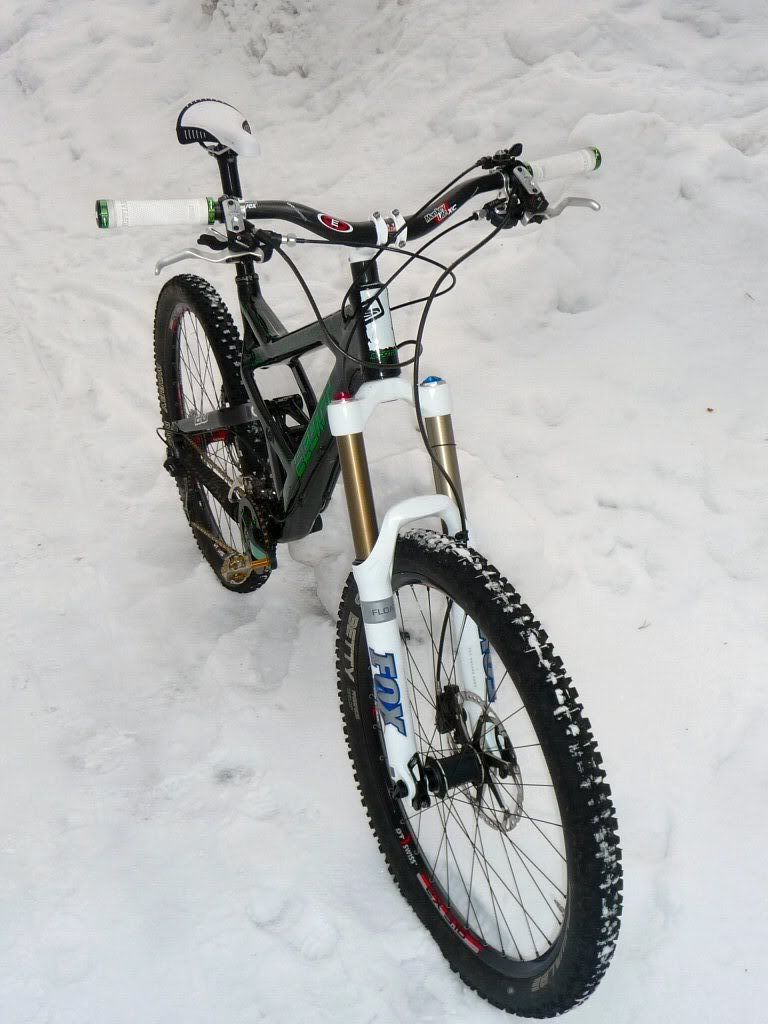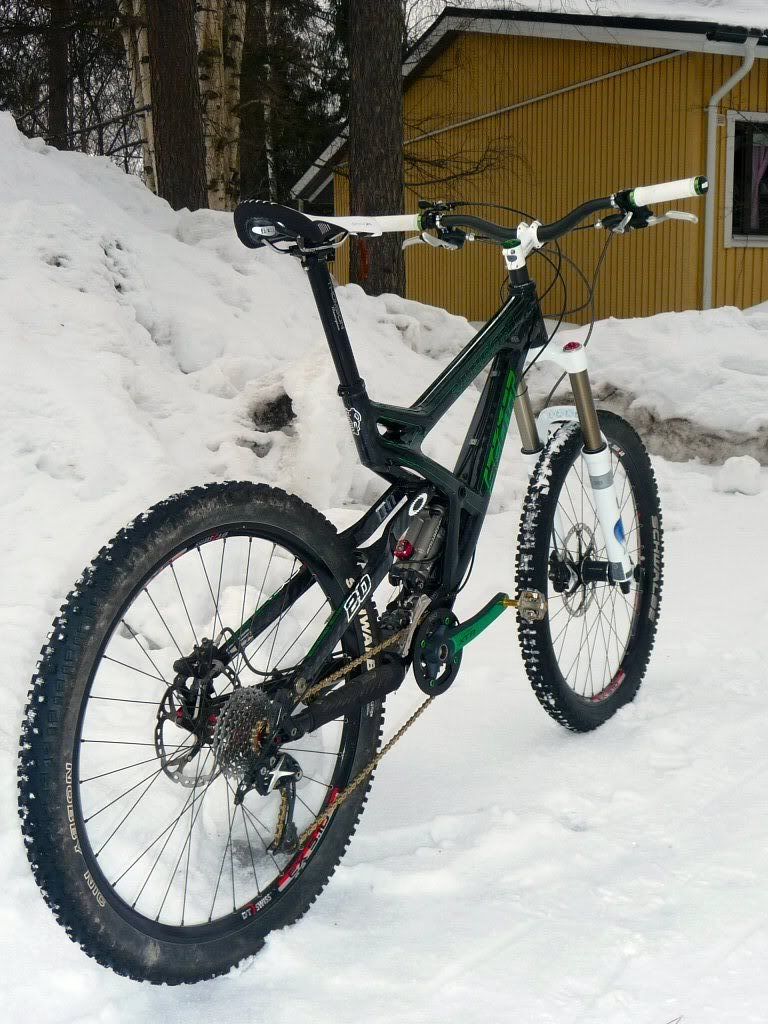 These Ransoms get rave reviews in German bike mag tests so I wanted to give it a try. Got a pretty good deal on a used 2007 model so I took a plunge.
The bike was pretty much freeride oriented when I bought it and it weighed 15+ kilos so I put it to a diet and now it weighs 13.7kg. With planned updates on wheels and brakes it should be about 13kg even.
The most problematic thing with these bikes is the proprietary Equalizer rear shock. I got mine to stuck-down status before single proper ride, which is quite annoying. Very high air pressures combined with rubber seals and non-heated storage shed cannot be a good combination.
Well, hopefully the shock will work well after service, otherwise might need to think about alternatives for the frameset.