Well, here goes. I sold the Ridge and other stuff to afford the frame and I bought one..
It's a 18" and I love it. It looks amazing and is SO light. But it is my first venture into Carbon. I went to get it Friday. In the pouring rain. Not fun..
But it's worth it. I've been totally stunned by how it looks and feels. Plus the looks of the build plans mean it's going to be quite a XC racey feel too it even with the longer travel fork. (Pike 140-95 U Turn.)
So far I have had to go back to On One one time with it. Well wanted too. I asked for the drop out to be swapped as they gave me one with a seatstay brake mount position and I wanted a chainstay one. Looks neater.
So far I've got everything for it sorted besides brakes and a definite fork. Though both are lined up. I'm using a 1x9 setup until I can find a 44T chainring for a 2x9 setup.
It's specced like this:
Frame: On One Carbon 456 18"
Fork: Going to be RockShox Pike U Turn
Brakes: Cable calipers for now until I get a hold of prototypes a friend is having built
Chainset: RF NoRthshore with a 34T RF ring
Wheels: Hope Bulb with Sun MTX and DT spokes with Holy Roller tyres going on in the future
Seatpost: Thomson Elite 410mm (it's possibly too long and a cable guide rivet doesn't let me drop it anymore so I may cut it or swap for a shorter one)
Headset: Hope Pick N Mix
It's only got the seatpost, BB, cranks, chain, RD and wheel fitted right now as I wanted to see roughly it's stance and look with my part choices. My rear wheel feels like it weighs more than the frame!
Pics here. (Not very good ones)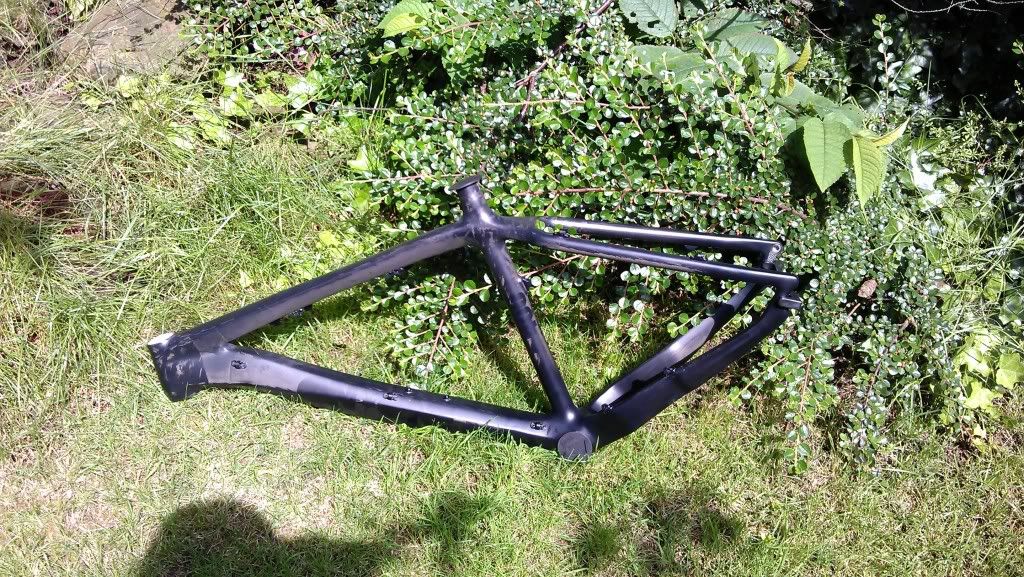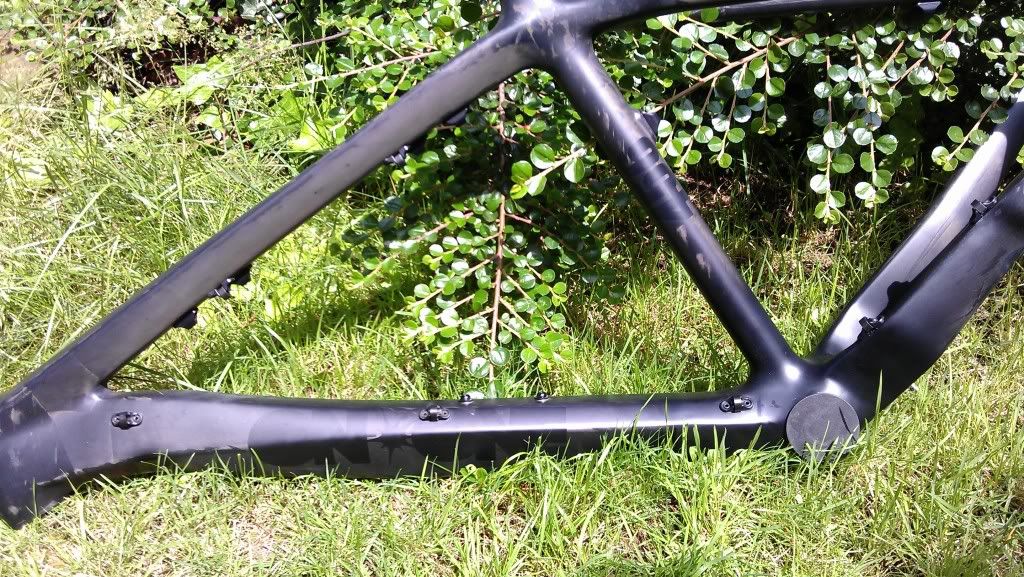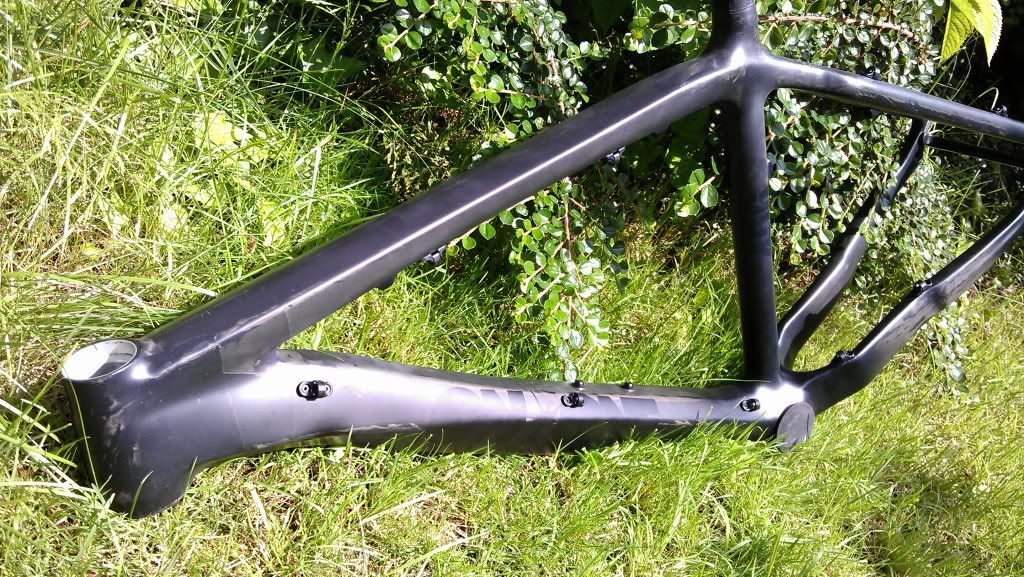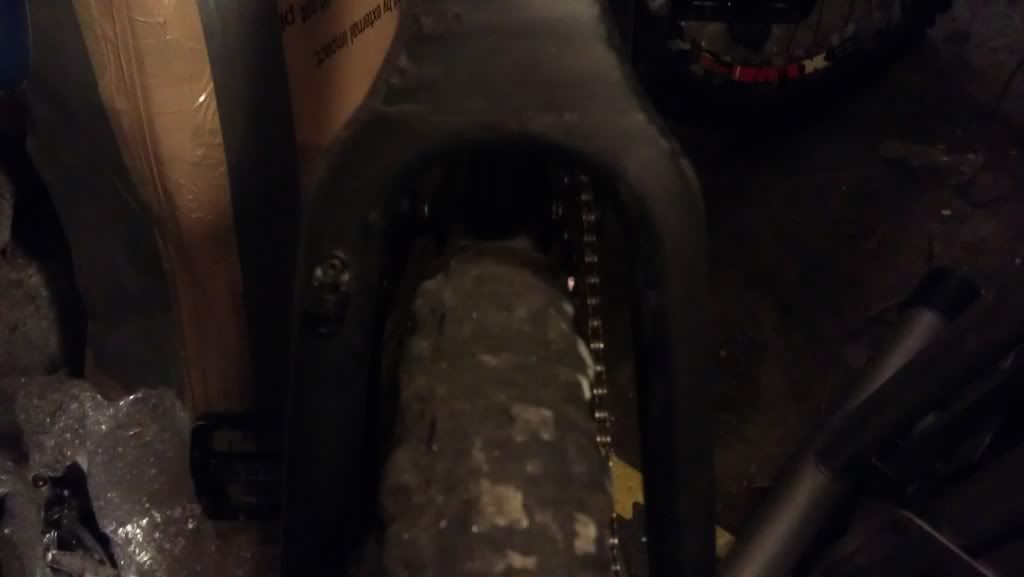 That's a 2.4 tyre...
Any opinions on the frame/build are welcomed.