Update on the DS, new decals (not 100% correct) applied. RED ones as this colour is the fastest, especially when combined with black and silver. New SDG Bel Air saddle stuck on. Still looking for Turbines BTW
Got a few other red bits and bobs to fit.
Took it for a leisurely ride up the Taff Trail in the week only a couple of miles and back. This bike is IMHO still a pretty good performer. Got harassed by some BMX bandits. Everybody under the age of 12 thinks this bike is and I quote - AWESOME !!!
Here's a pic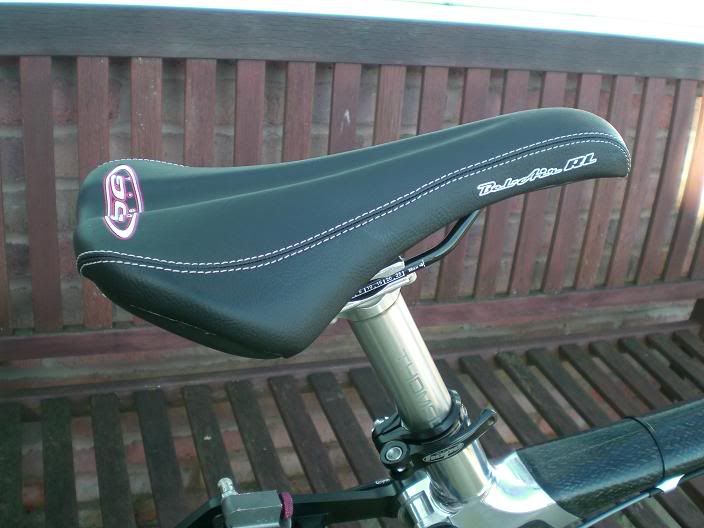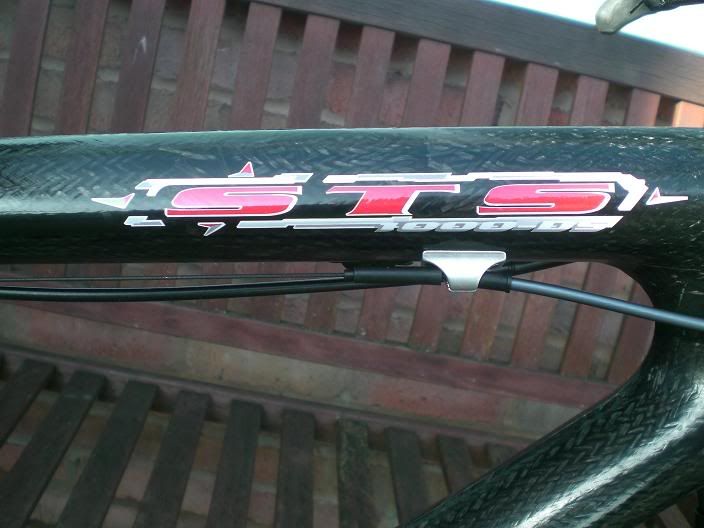 Lacuna, yeah the Lobo is also an AWESOME !!!
looking bike. Here's another pic for you