I don't own this bike anymore but thought I'd share some info and pics as there's a bit of interest in the old Lobo's.
I got the frame off of ebay as I was looking for a shortish travel dh frame to ride locally. Most of the bearings were nakred and the shock wasn't too good. I stripped the frame and had the front triangle powder coated gloss black by a local company.
The next step was to find the parts to get the frame complete and working. The shock was relatively easy to find (again via ebay). At the time there wasn't much interest in this sort of frame (short travel and old) so the shock was cheap. The bearings and bushings were another matter...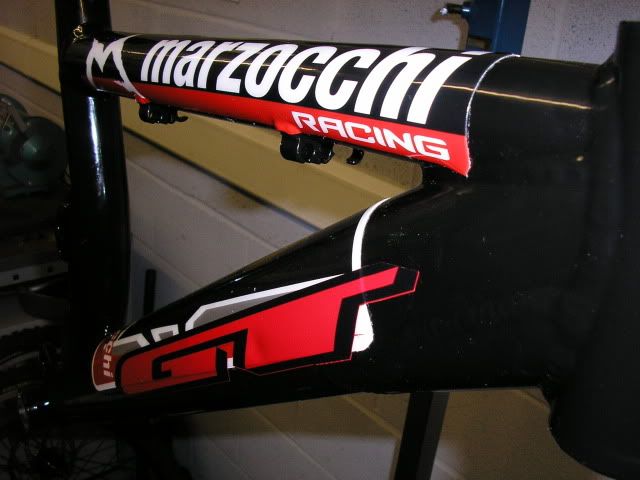 I contacted various bearing suppliers and managed to get some of the needle roller bearings for the main pivots. I seem to recall that they were imperial sized items. The bushings were a different story. I contacted BETD but they had nothing available. Fortunately, as I was working in the cycle trade at the time, the kind person at BETD offered to machine me the parts I needed.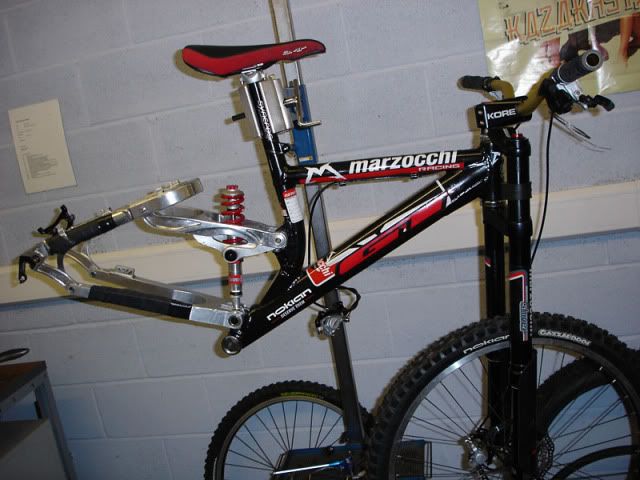 So, frame was done, on to the parts.
Most modern DH forks had far too much travel and trying to get something decent with 6" travel to match the frame was difficult. To be honest I already had something in mind. Something a bit special and unique. We had a set of Shivers sitting around that, as stock, had 8" travel but I had a solution to that. We had some very special 6" travel Shiver cartridges that Marzocchi had made for the Giant DH team apparently for short-course DH races.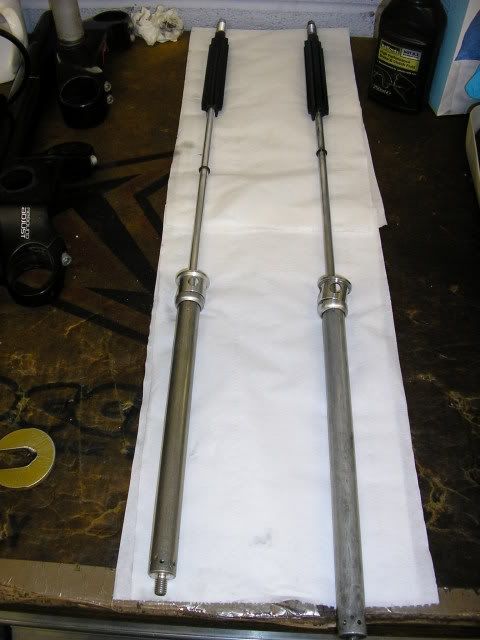 The fork was assembled and stickered up with a mini-bike Shiver decal kit (just to be different).
http://www.marzocchi.co.uk/moto/123452- ... d=7eaXi8zt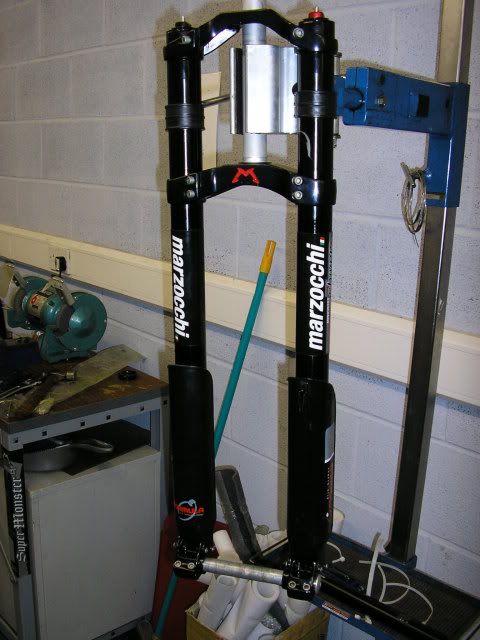 I had a short KORE Elite B52 DH stem (period correct
) and Syncros post to go on but that's about as far as the retro build goes.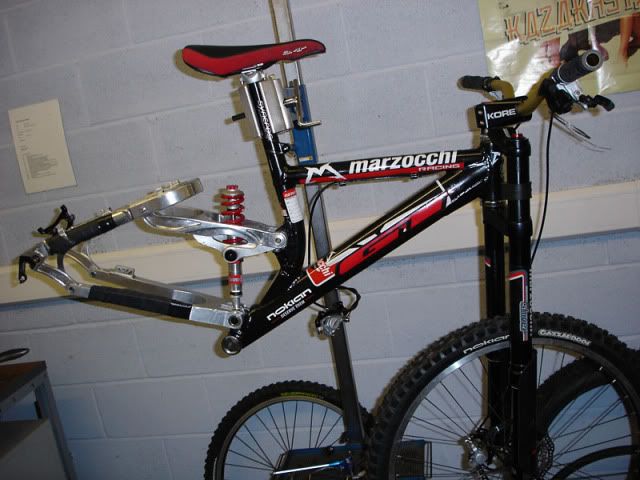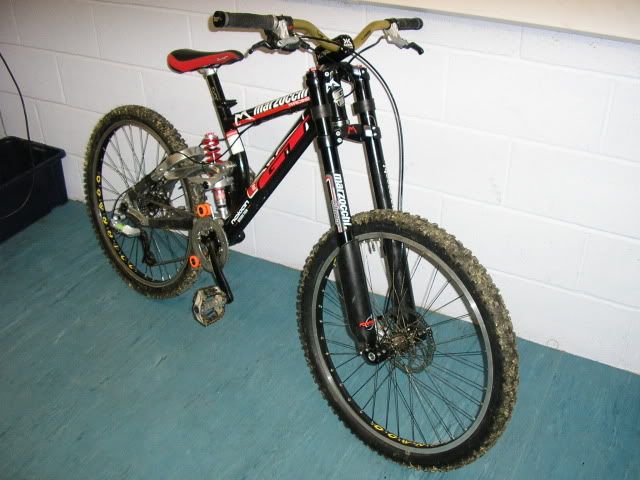 It was an amazingly manouverable bike and great to ride. Not sure where it is now but I sold it to someone who drove from Bournemouth to pick it up.