It's not often you get to replace 3 steeds from the stable in one Month but that's what I did last month.
First addition was the 2010 Specialized Stumpjumper FSR Comp that I put my M975 groupset on (pics to follows).
Second addition was my new 2010 Avanti K.I.S.S. 26 (K.I.S.S. stands for 'Keep It Single Stupid). 4130 cr-mo frame, eccentric B/B, Fox Float 100mm fork, M965 wheelset, XT cranks, Deore hydraulic brakes, Tioga stem, Control Tech bars & barends, Ritchey WCS pillar, Specialized Toupe Gel saddle etc...
Last, but definitely not least is my new 2010 Avanti Quantum Team. Carbon frame & fork, Dura-Ace 7900 groupset, Shimano 7850 wheelset, 7.1 kg as pictured (with pedals, computer & cages)!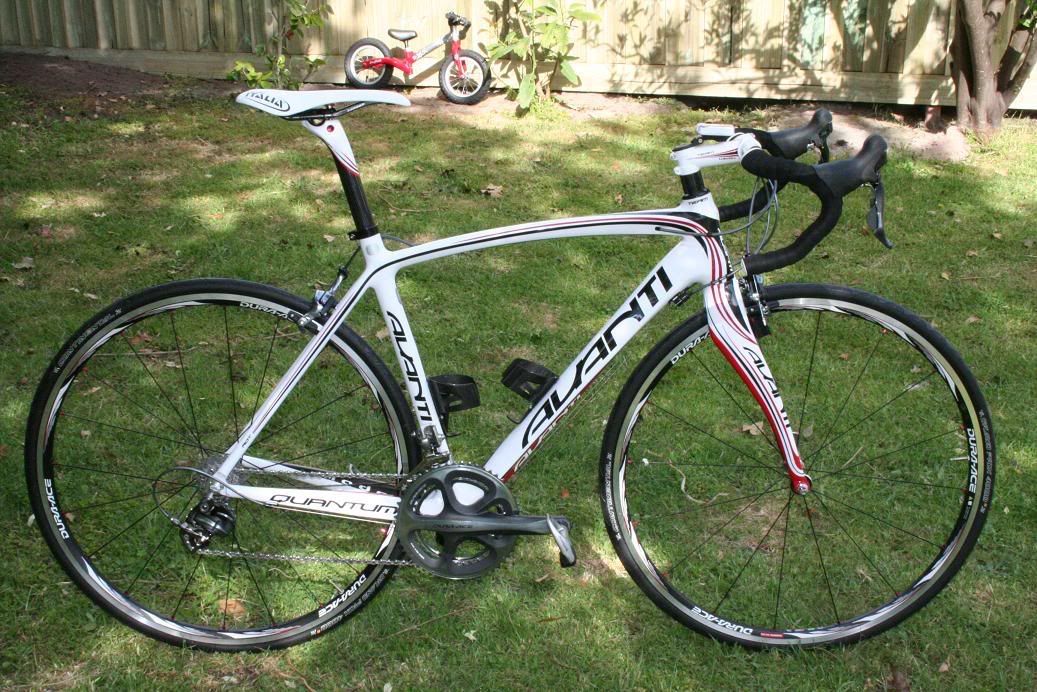 BB86 bottom bracket:
1.125 upper & 1.5 lower headset bearings:
Goes without saying, i'm a happy boy!
_________________
Wanted:
* '89 Nishiki Alien 17/19"
* Mantis Valkyrie-EC 18"
* Titan 1/2 Trac 18"
(Stay tuned to this channel...)
'89 Titan 1/2 Trac, '90 Nishiki Alien ACX (NOS, M735), '90 Pearson Kea, '91 Nishiki Alien ACX (M900),

'91 Haro Extreme Comp (M735)

, '91 Milazo Rock Comp II, '91 Mantis XCR-EC, '92 American Comp-Lite (XC-Pro), '12 Soma B-Side (650B), '14 Cannondale Evo Hi-Mod 1 DA9000, '15 Cannondale Trigger 27.5 Carbon 2 (XTR)