A few of you may have seen my orange patriot for sale thread. Well i'm impatient! someone i know offered me a swap in frames, my patriot for this scott genius mc40. I rather like it, it looks cool and has adjustable rear suspension which is what i was after. Real do it all bike.
So far i've not done anything to it, it's just a frame but i have cranks, pedals, grips, bars, stem, f+r mechs and shifters, rear wheel, seat, post and clamp, rear brake, pedals and headset.
frame: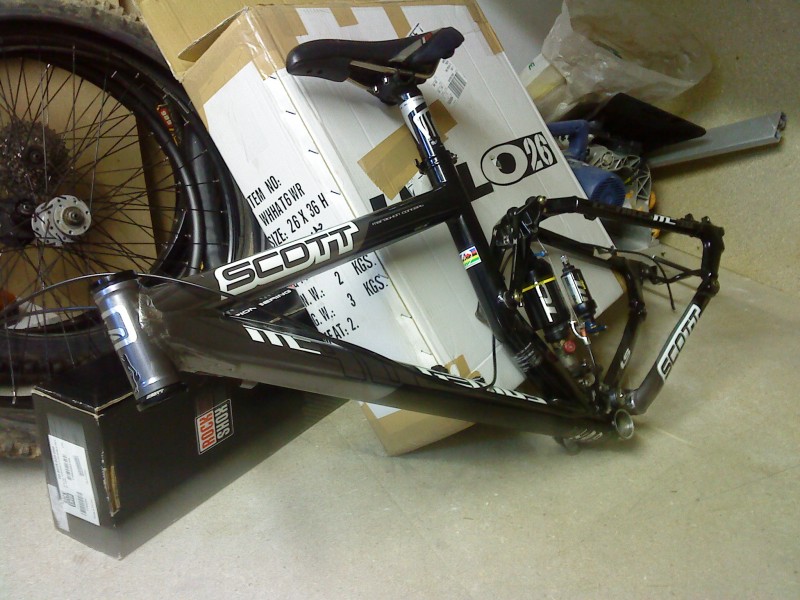 So i went out today and bought a new BB as the old one was well and truly shagged: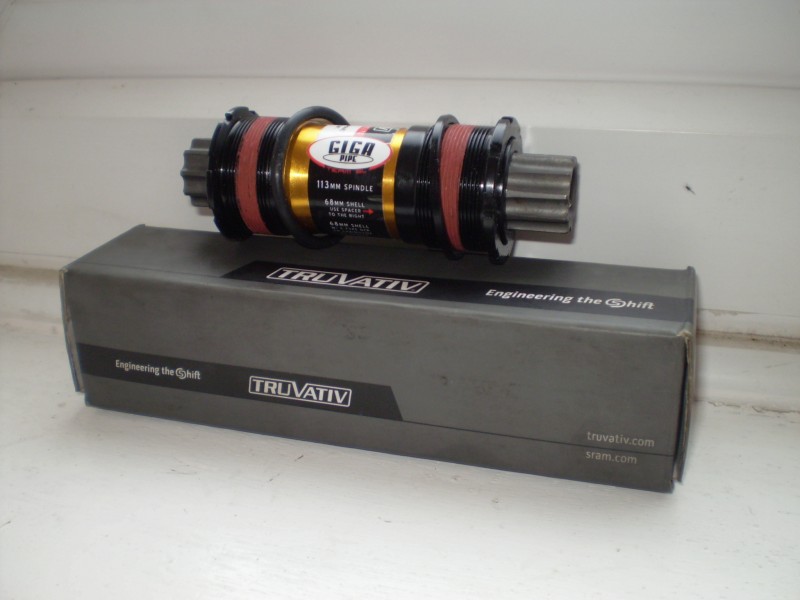 I also have in the post an avid juicy 5 front 160mm, a manitou minute 130mm infinite travel adjust which i won off ebay for £107 posted and a middleburn middle chainring. I'm also watching and waiting to bid on a front wheel tonight, hope pro II on wtb speed disc.
Just need to sort a rear wheel (probably), some tubes and tyres and probably new shiters and rear (and maybe front) mech