I have finished this number off with a red pace extruder granny and now I am in a quandry... ridden twice, loved it, got a '99 STS in the wings and my missus wants one gone...... the dilema!
Picked up this little number a while back for not much. It was not well looked after but after a bit of TLC, grease and a G clamp its starting to take shape again.
Replaced all the bushes and bearings (BETD) , bled and setup the brakes again, destickered it ready for new decals (when I can find some!) and grabbed some new tyres...albeit I still need a rear (on the hunt for an amberwall Panaracer...Smoke Lite, Mach SK, Spike rear etc...) The hatred Ebay gave me a Flite Alpes for peanuts too.... good condition, the' Bay' has its uses!
Justbackdated, Tim...stripped, rebuilt and restored my RC36's (Ta Tim!) and I found some Porcipaws in clear to suit that set the front end off a treat.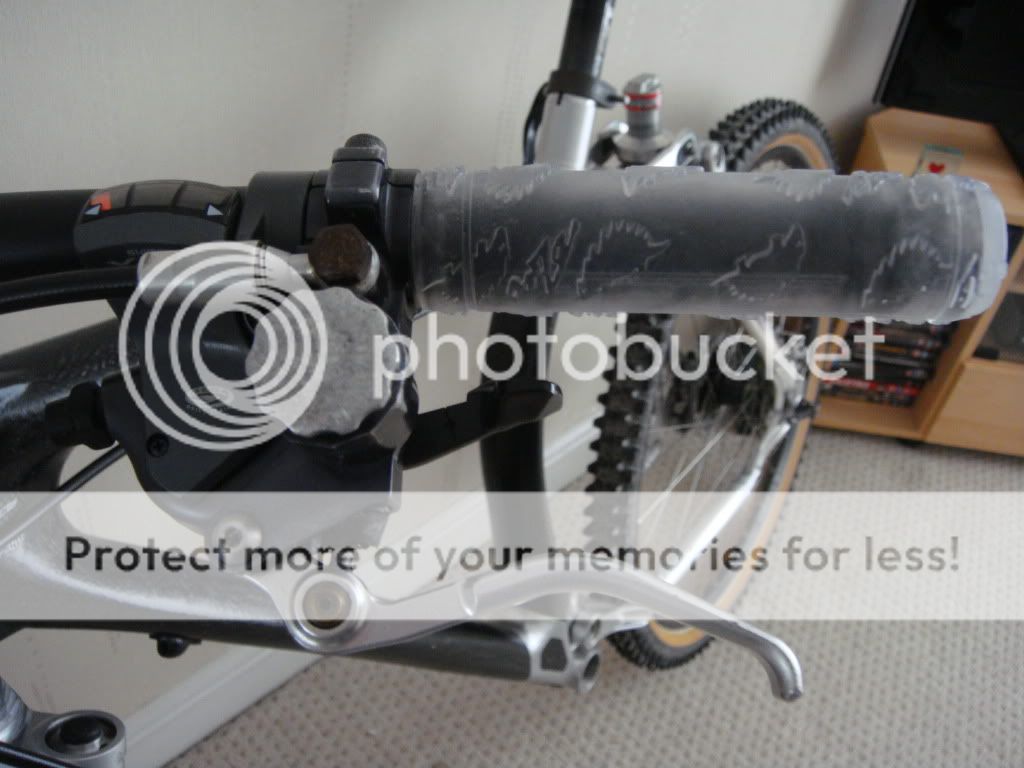 Still to go:
Full XTR setup, I have front and rear mechs M952 (?) and matching XTR chainset, thats battered though and that replacment outer ring and spline is going to be a killer on the wallet! May have to bite the bullet for a nicer condition M960 or the same:(
New Rock Shox Deluxe unit is on its way..ICycles USA £24 posted!.... Holding my breath to see if it shows at all as thats just too cheap!
Seat post needs some attention as well, new clamp and post, that temp QR is awful!
The spoke wrench is coming out this afternoon for a play with the mild lump I have in the rear too.
Autosol!
Aim: Nice clean build to satisfy by boyhood full sus. dreams!

_________________
GT Zaskar LE '94
GT STS XCR '99
Bontrager OR
A Trek Road Bike
X-Lite Titanium Pro / Trimmel Forks
GT Quatrefoil DX