Just thought i would upload a few pics of my bike its a 2000 santa cruz chameleon i only began riding it again about 3 years ago (in sat in the garage for 5 years) & since doing that i have made a few upgrades such as the forks although 2000 ones are top notch, the cranks / bb were a must for weight saving & reliability, i also put discs on it cause they are so powerful & installed the rear disc caliper. Still some retro kit on there such as the XT 521 rims, the USE seatpost, XT 2000 rear mech, the avid cable roller, sachs wavey shifter (which i must say are so reliable & quick) & the specialized stem.
I have a bullet bros rear mech tensioner but my skewers just arent long enough !
All in all the chameleon frame seems very solid/stiff the only issue i ve ever had is running off road 2.2+ tires if you own one you might know what i mean clearence is an issue especially in muddy conditions.
My excuse for having unmatched green components is cause its a chameleon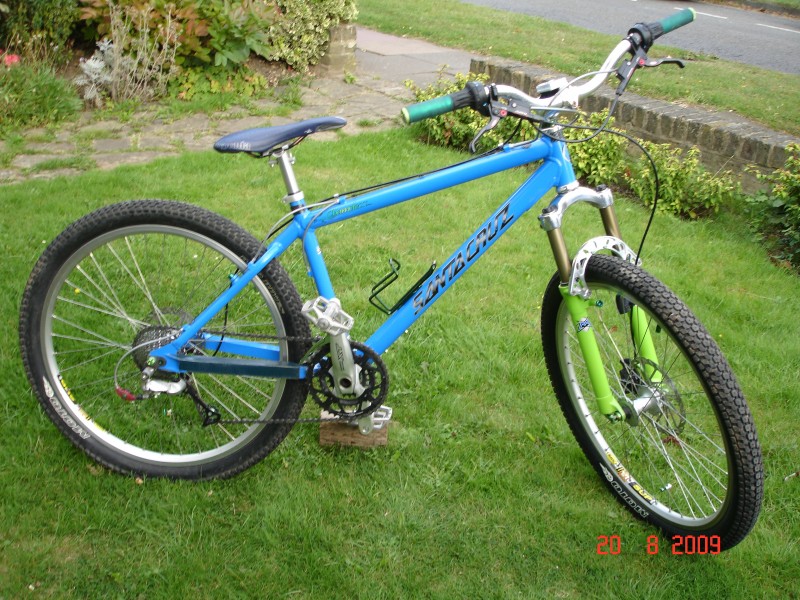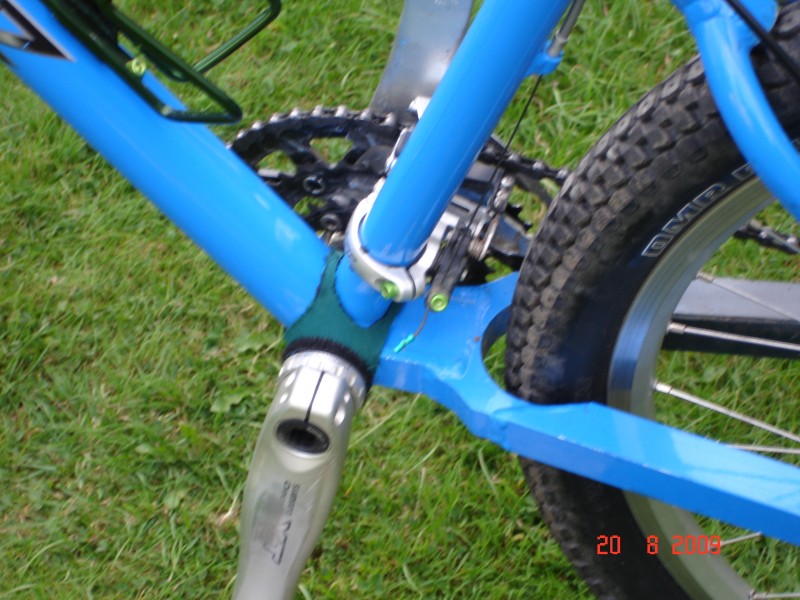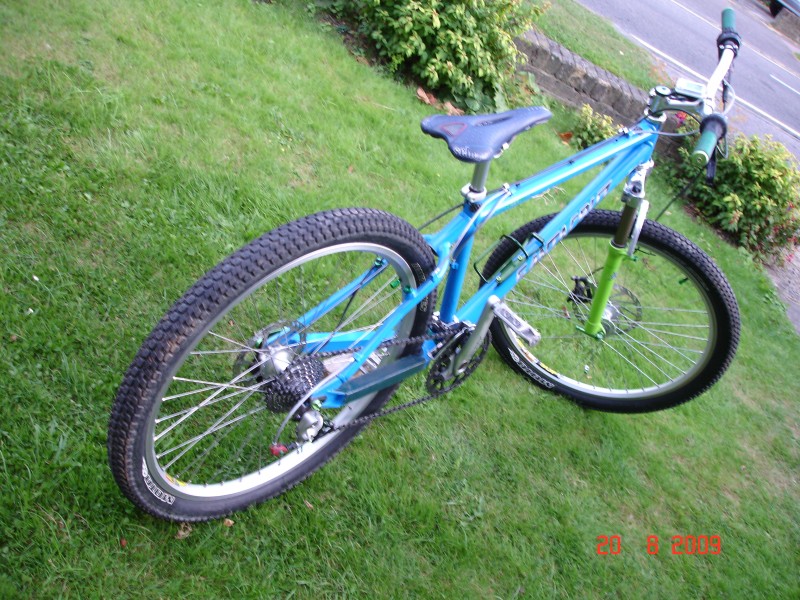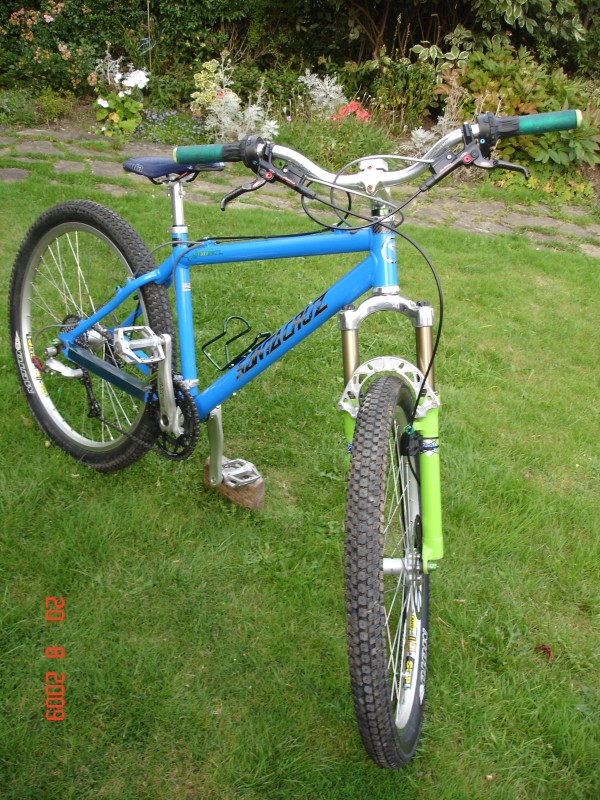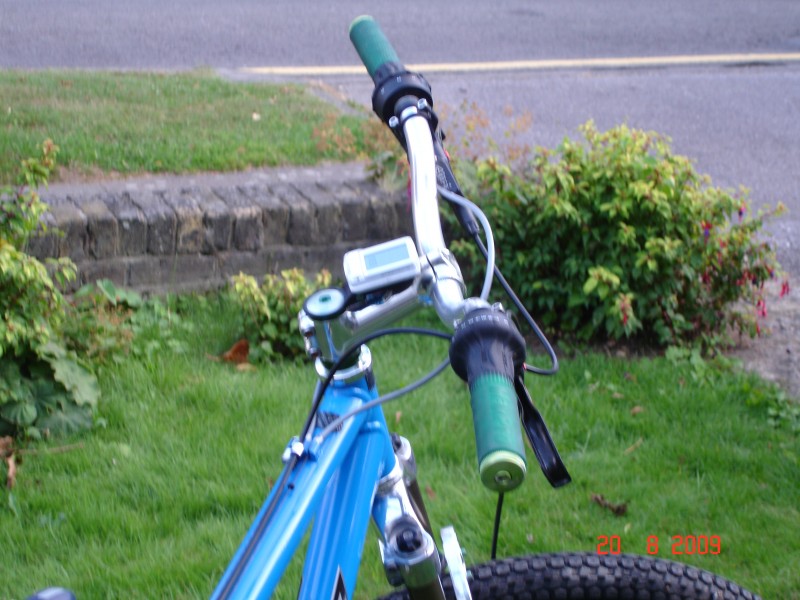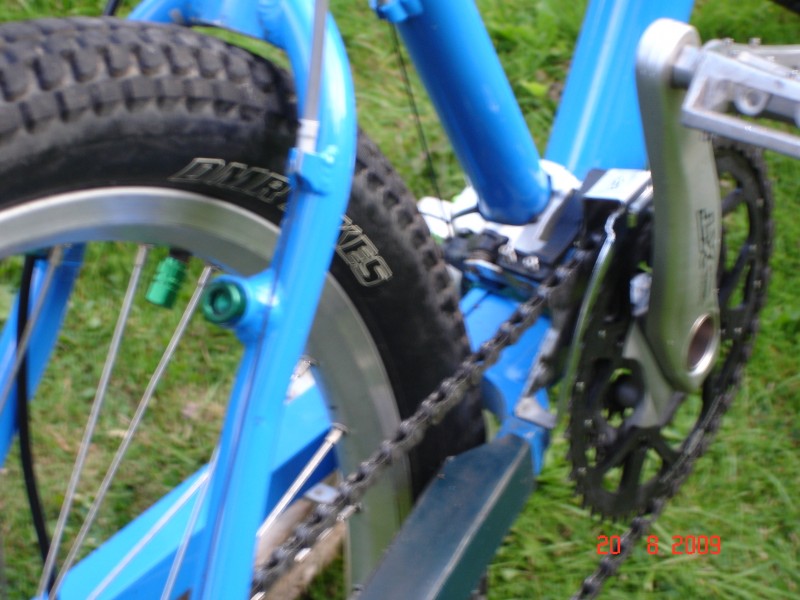 Spec is
BARS: Azonic world force
STEM: Cold forged specilaized 90mm
HEADSET: FSA Xtreme II
FORKS: Marzocchi drop off's 2000
WHEELS: Mavic D521 / XT disc hubs with Hope skewers
SADDLE: Selle Italia C2
SEATPOST: USE (unsure if they ever gave these a model name)
CRANKS / BB: Shimano hollowtech II
PEDALS: DMR V12 (sealed) the originals (they used to be orange but i striped the paint)
BRAKES: Avid ultimate 07 or 08 (SC rear caliper mount installed) & hope hose guide bolts all round + hose clamp kit for tope tube
SHIFTERS: Sachs wavey 8 speed
FRONT / REAR MECH: XT 2000ish (with avid cable roller)
+Lots of green bolts
Anyway i would appreciate any comments or suggestions even.
I m looking out for hope green headset/head doctor+spacers/stem/seat clamp, a use seatpost in green & possibly consider a green wheel & brakeset.
matt