Got a bit bored today so started my sintesi project.
Basically this morning it looked a right mess as in the first pic.
Several hours of sweat later and I think the outcome is pretty cool.
I'm going to stencil some decals on, maybe in a desert sand type colour.
Question is what to do with the rest of the build?
Chris.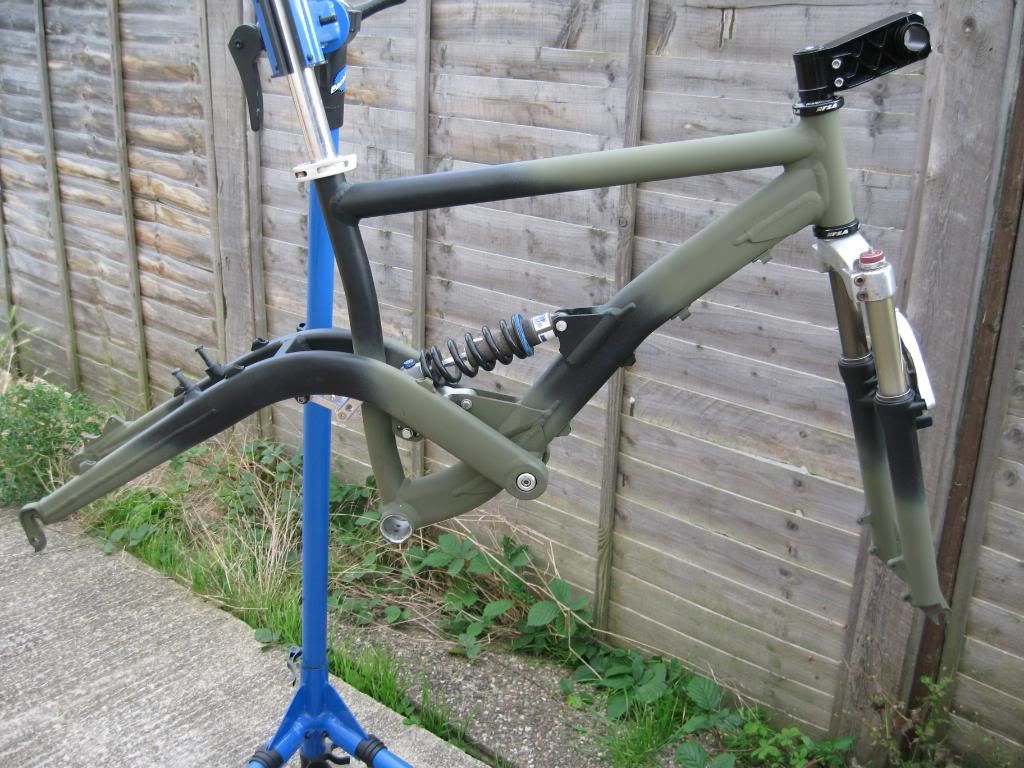 _________________
Wanted: Mountain Goat Deluxe.
Mostly riding:
2010 Mountain Goat WTR.
On way: Breezer Sky.