well, i have been busy!
after building probably my 10th bike in the kitchen i decided it was about time i bought a bike workstand. but knowing the reason i didnt have one was becuase all the sensibly priced ones i had seen were wobbly and flimsy i set about making one!
after an hour or so with very few ideas as for clamp i went and had a look at my bike, and my frame n forks and had a play.. quickly deciding i didnt need a clamp as they balance pretty well.
i didnt have any steel about, and didnt feel like getting mucky welding something up so i went for wood.
the pics show how it came out, its bloody sturdy, i have hung off it and theres no legs to trip on cause i dont need to ever move it.
i would estimate a cost of about £5 in bits! half a can of satin black bullsh1t spray and a bit of an old tshirt i had in the rag pile!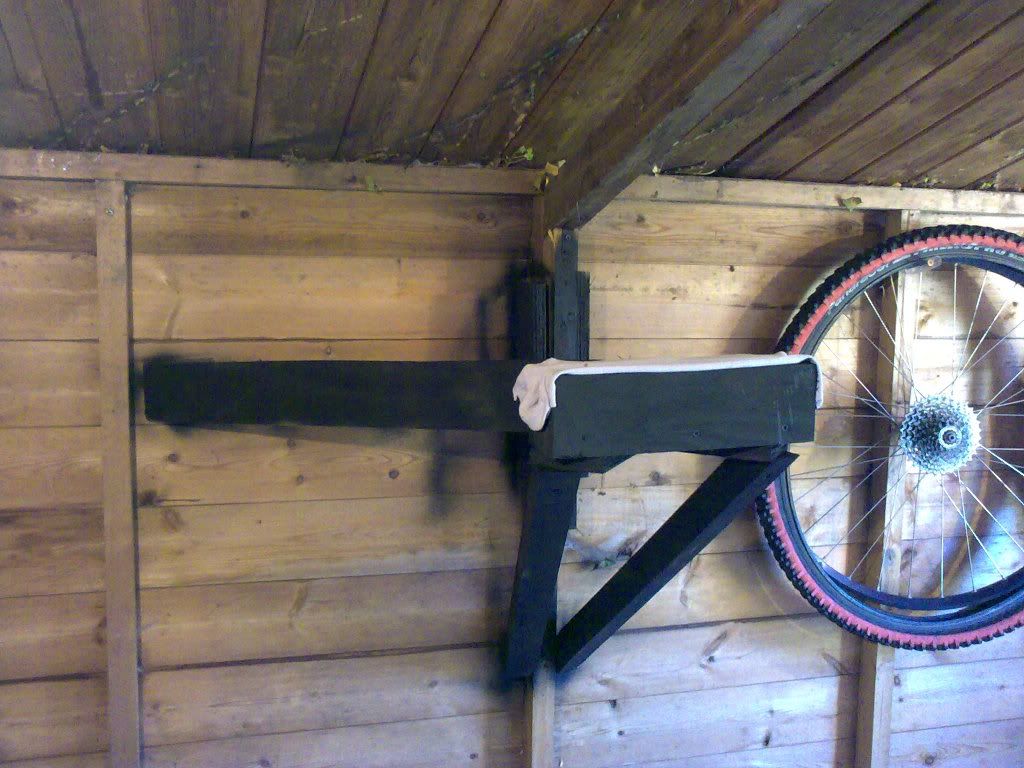 the sign i hit at 120mph - oops. [private road of course]
Oh, and i knocked up a bench! tougher than it looks!