Here's my latest project, bought the bike from LGF a few weeks ago and decided to make it 'nice and shiny' again
I'm posting this thread not only show everyone the bike but hopefully to help anyone else who's thinking of doing a similar project
Here's a few pics of how it was and what's been done so far.....
Black and mean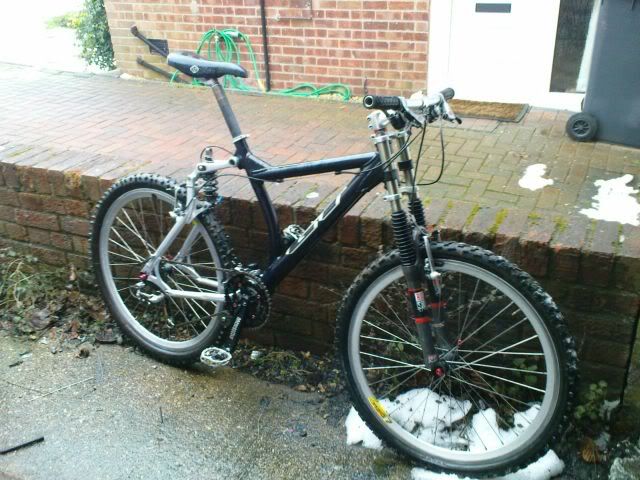 Paint Stripper Madness !!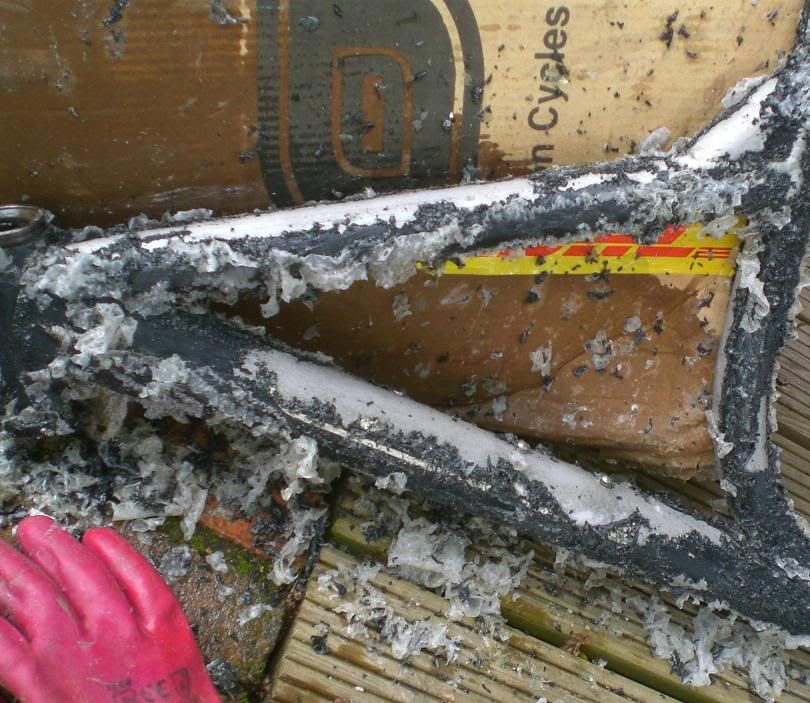 Bare Metal Roughness. To polish this would take weeks so Powder Coating was my only real option. What colour to have? Decisions.....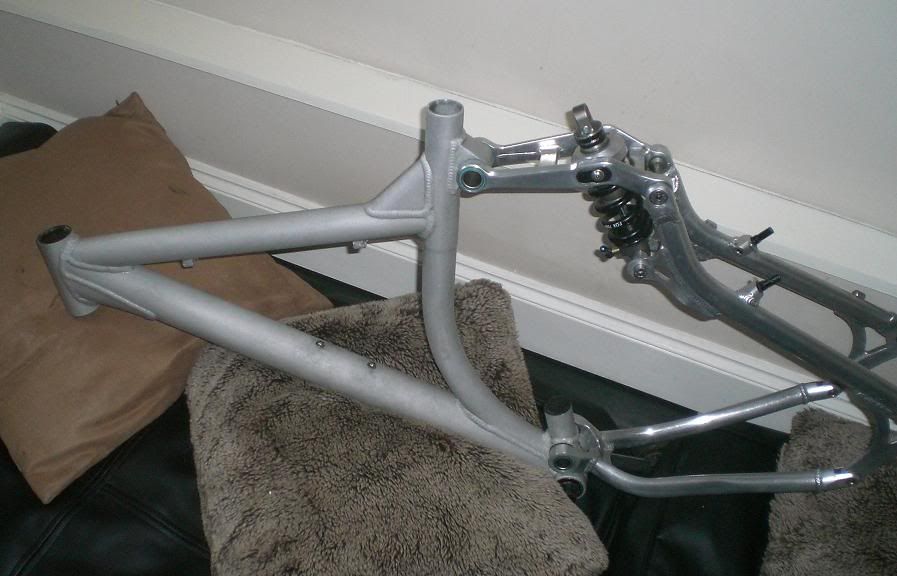 Close up of the bare metal, just shows how rough it was underneath that black paint. A good tip for anyone replacing the Main Bearings, use a spark plug socket. Perfect size. Place over the bearing and give it a few taps with a hammer. Comes out really easy.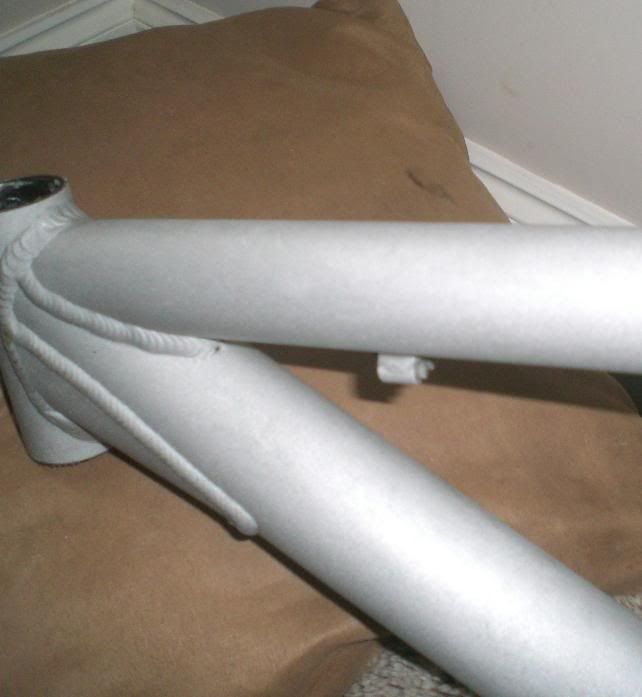 Decided to go for a Gloss White with Red Decals. I was unable to source correct DS decals so have made do with some off eBay. Cost me £10.88 with postage from the USA.
I made some enquiries with a local Powder Coater and was quoted £30 for a White Gloss Powder Coat and Clear Coat. Bargain!!
Here's a couple of pics of what it turned out like. Not everyone will like it but it's so different from the regular Black and Polished Aluminium look that the more I look at it the more stunning it becomes.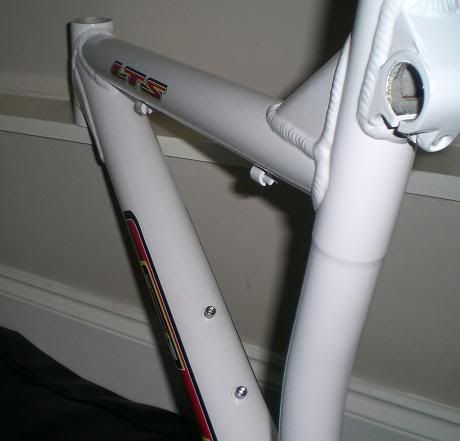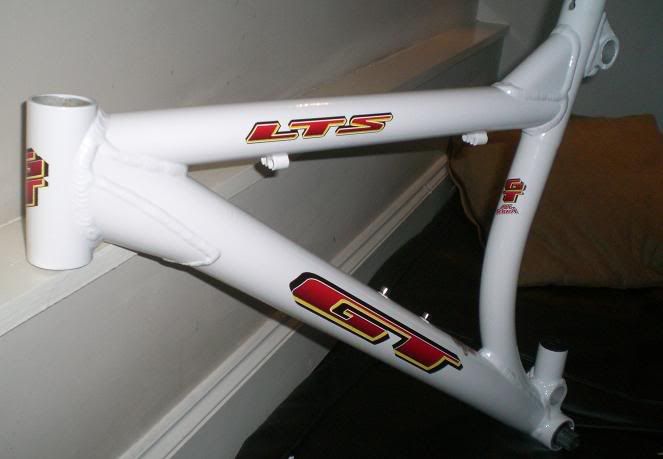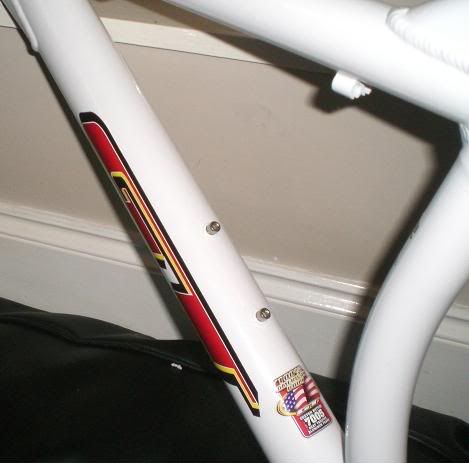 The bike originally came with a 'made to fit' Fox Vanilla rear shock unit. Although this worked well, I aint particularly over the moon of how it looks with that 'eye' just dangling in the air. I really wanted a NOS Super Deluxe unit, the same that was on my old STS build. Unable to source one as of yet but am still looking. I decided on fitting a Coupe Deluxe which I sourced from Icycles in the USA. Here's a link
http://store.icyclesusa.com/shared/Stor ... oducts.asp
They're doing a 'Recession Special' at the moment and this cost me £23.23 including shipping from the States to the UK!!
One of the original Trunion Chips had cracked so I sourced a new set from BETD. May seem expensive for a couple of bits of plastic, but without people like BETD a lot of LTS, STS owners are going to be with broken unusable bikes in the future. Here's a link
http://www.mountainbikecomponents.co.uk ... Sts+spares
The original Trunion Alan Key Bolts that came with the bike are quite simply crap. One of these buggers rounded on me and I had to use my Dremel to cut a slot in the screw head so I could use a screwdriver to get it out.Same thing happened on my STS build and I'm thinking that there's just a weakness there. So be warned if trying to do this yourself.
Here's a couple of pics of the new rear shock fitted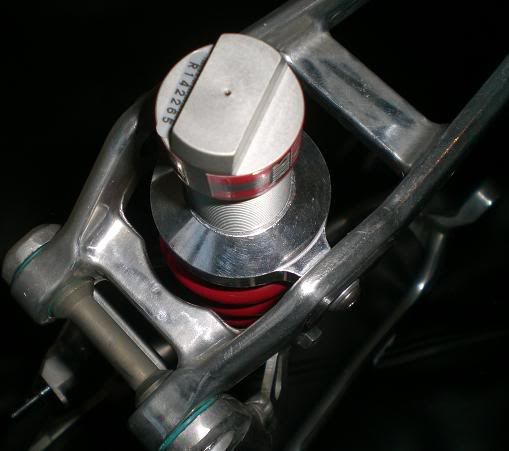 The bike came with a Raceface Prodigy Chainset, which I'm keeping as I like the look and although not period correct suits the bike. It's got a couple of Red Anodised SRP Chainring Bolts and Red Anodised BB Bolt.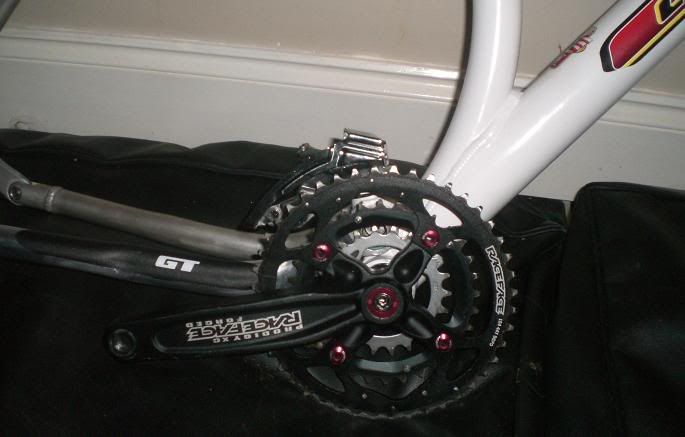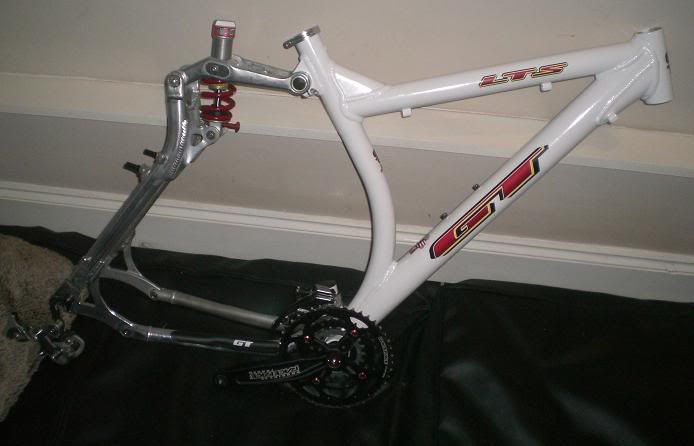 I've now decided on a 8 speed XT gearing and V Brakes