Thought an update was long overdue seeing as it has been a little over 7 months now since this was first started.. feels like forever!
The parts for the build slowly but surely came together. There was no real direction at first but with influences from builds seen here and other places plus ideas in my head of how I wanted it be, things started to happen. I suppose I can blame the shiney silver theme on the bars, the first thing purchased soon followed by the stem, setting it into full swing. Works well with the darkish paint too and the frame deserved the extra bling considering the effort i've put into it. So the hunt was on.
Wheel rims were another early find, both new and unused and interesting at that. They would compliment all the other Azonicness a treat. The whole Azonic thing wasn't intentional but seeing the quality and finish of the components there was no reason not try use other parts should they be stumbled upon. I thank senick on here for the saddle! Tops it off nicely
The cranks had me stumped. I didn't know what to use but really liked the look of Turbines after seeing them on a few bikes, plus I did like Raceface parts. My patience was running out so eagerly managed to bag a set from the states in so called "good" condition. Paid over the odds for 'em mind! Ok, the decals were sweet but they had certainly been used. I was gutted when I opened the packaging seeing the state of them. I wasn't going to be put off though so set about that same day, flatting the arms back with wet and dry, removing pretty much all signs of use finishing up with a good polish. My smile soon came back after that
My fingers were blistered to buggery though but it was worth the time and effort.
My bargain was the DMR chain device. These retail new for around £70 but I paid 99p for this one!! Again this was used with a few chain marks and such. I soon brought back to life with my new found polishing skills, mainly flatting back the front surface of the back plate and roller arm before polishing to a shine. Came up lovely it did! It really matches the cranks now and will help keep everything in place when the time comes... after a whole lot of tinkering to get spacing and chain line just right of course.
Most of the parts are either unused or nos. Any used part wasn't going to cut it unless I got it up to scratch again. I think I've been lucky with things so far.
A few parts are still needed and things doing mainly on the hubs, drivetrain, headset, pedals and braking side of things.
~Hubs will be silver bolt-on Hope Pro 2's with a single speed rear. I shall lace these up the best I can with silver spokes/nipples. Depending on how I get on I'll probably end up having them trued by my lbs, but I'm looking forward to having a good go at it myself to save some money where I can.
~Hope Headset in silver. Should get this in the new year after all the festivities are out of the way. Can't bloody wait to get the forks on for good now!
~Hope brakes of some kind, but not sure what just yet. May even go for rear only on this one depending on finances and what becomes available at the time.
~Pedals will be good old V12's, in silver.
~Silver DMR chain tugs are on order, and on the way I hope.
~18t cog and whatever spacers needed.
Still on the look out for nice silver seatpost at some point, maybe even replacing the clamp too but that's fine for now.
Anyway thats enough talk for now... Here's the bike loosely mocked up today for your pleasure.
Now for the pics! (sorry for the amount of them)
Bear in mind the wheels are off my Orange so I could see how she sat on the ground all bike like.
Tyres and rims used are at the bottom.
It was chilly willy out there today!!! brrrr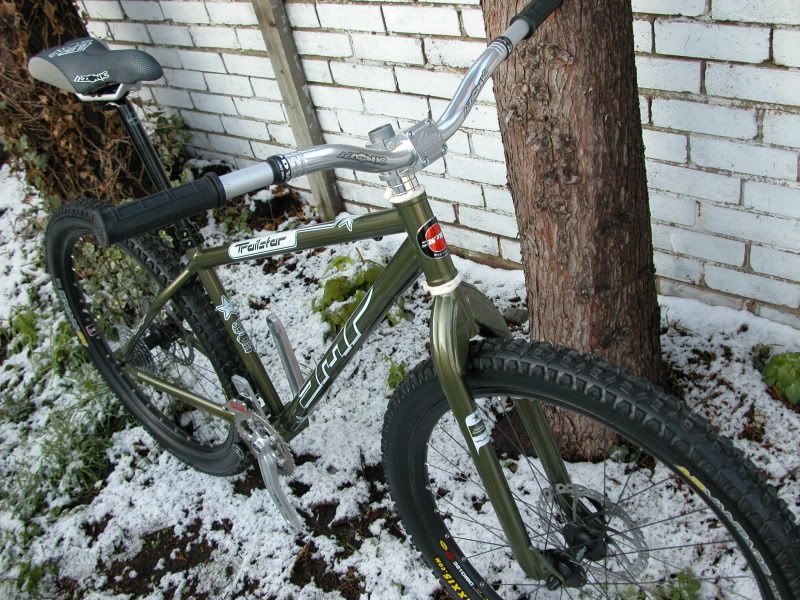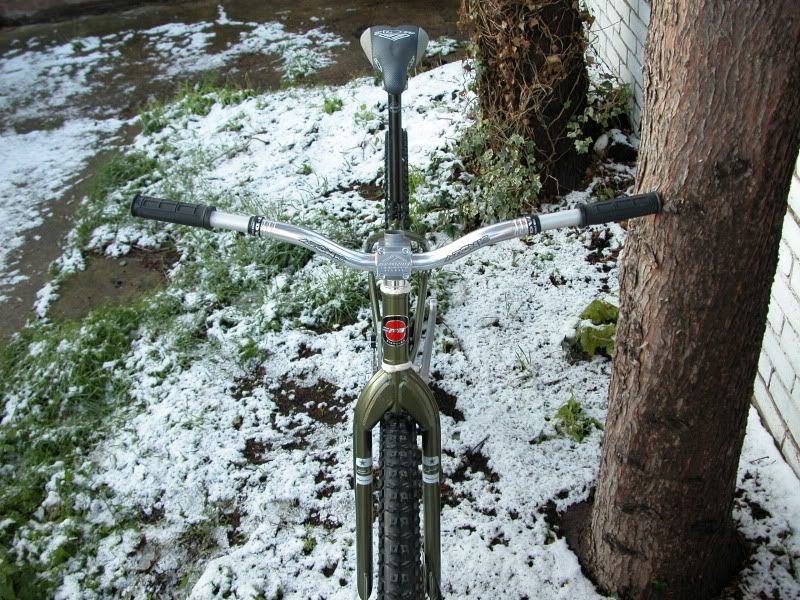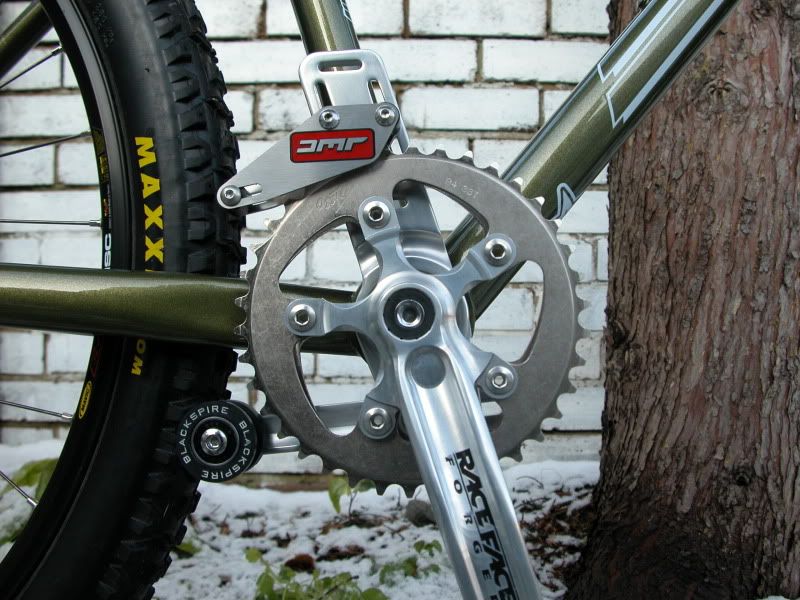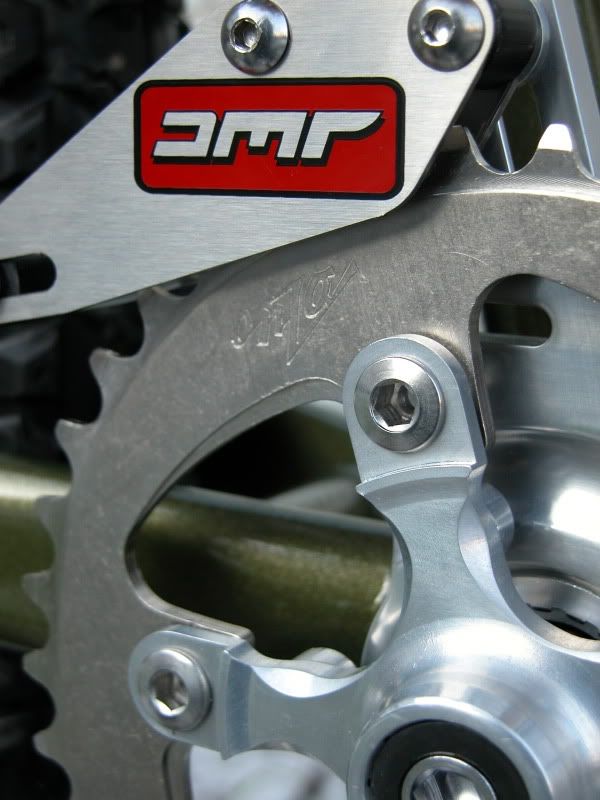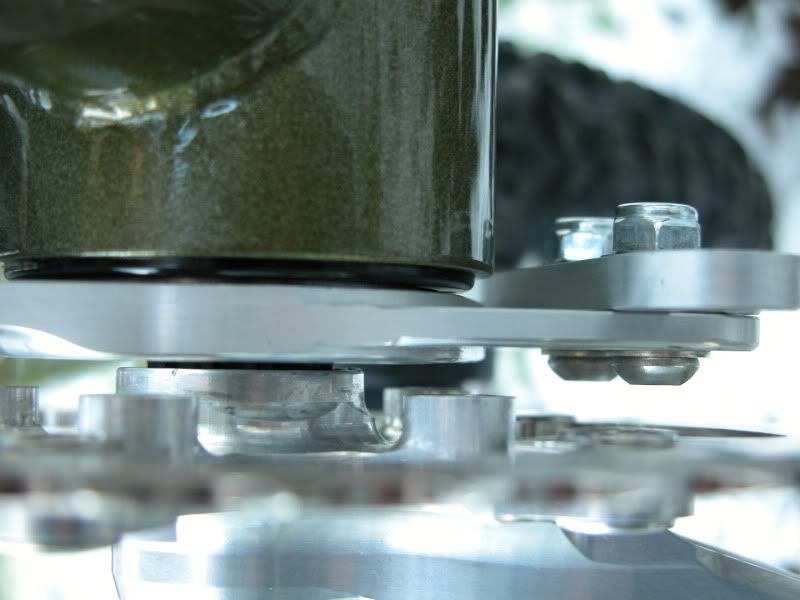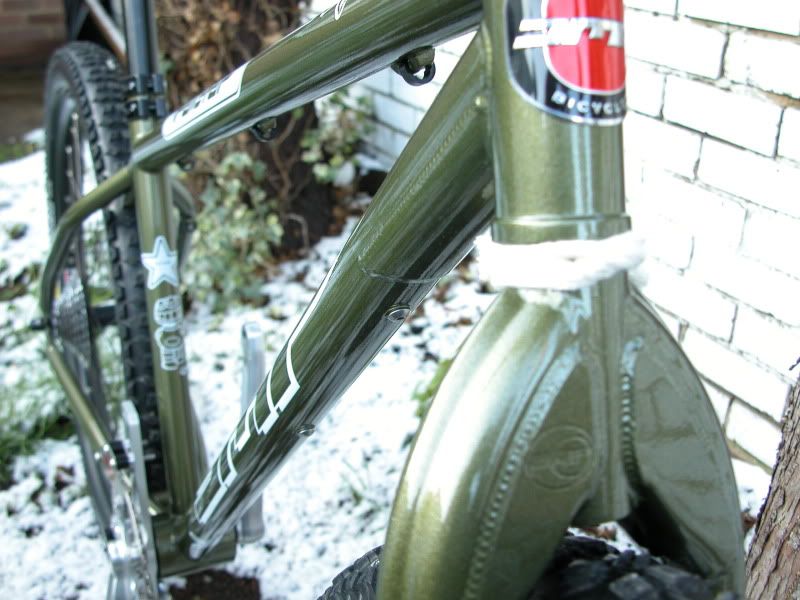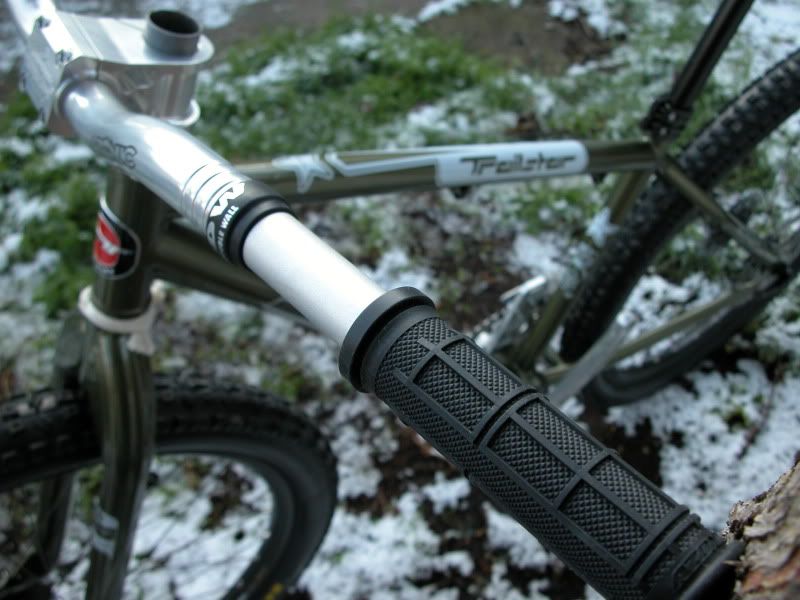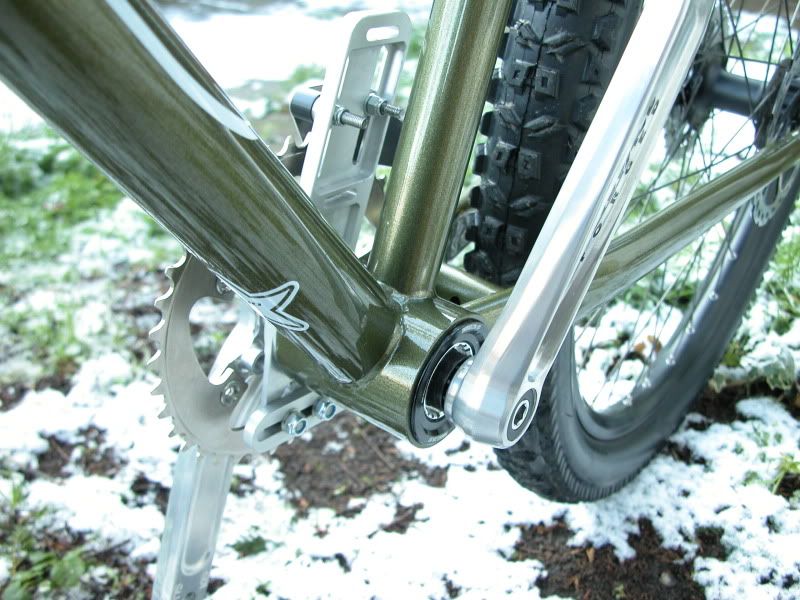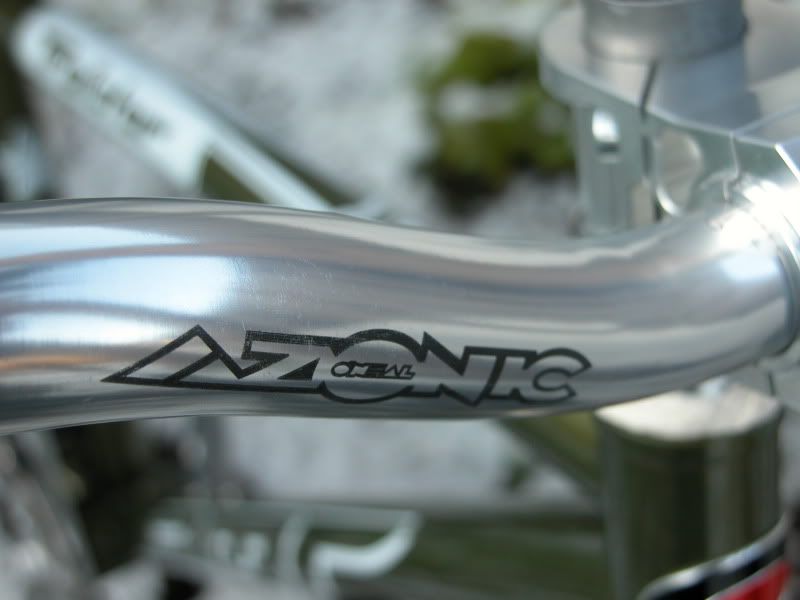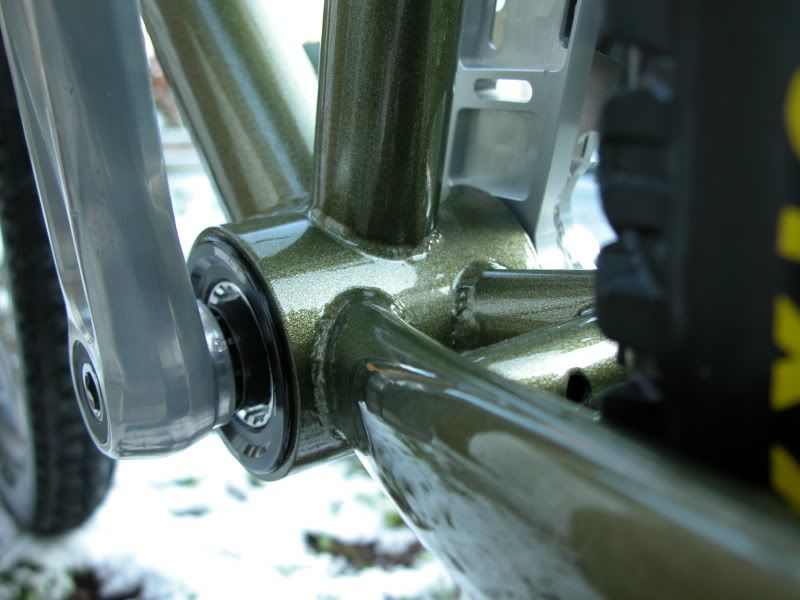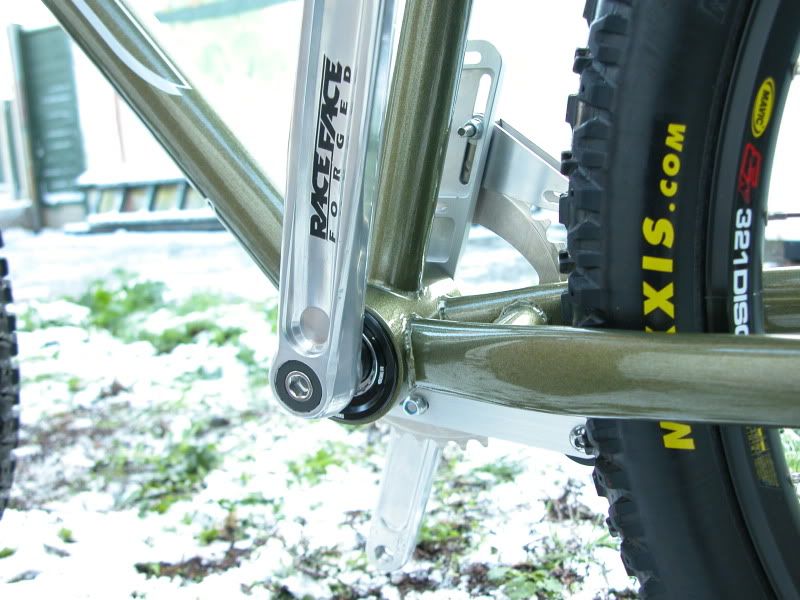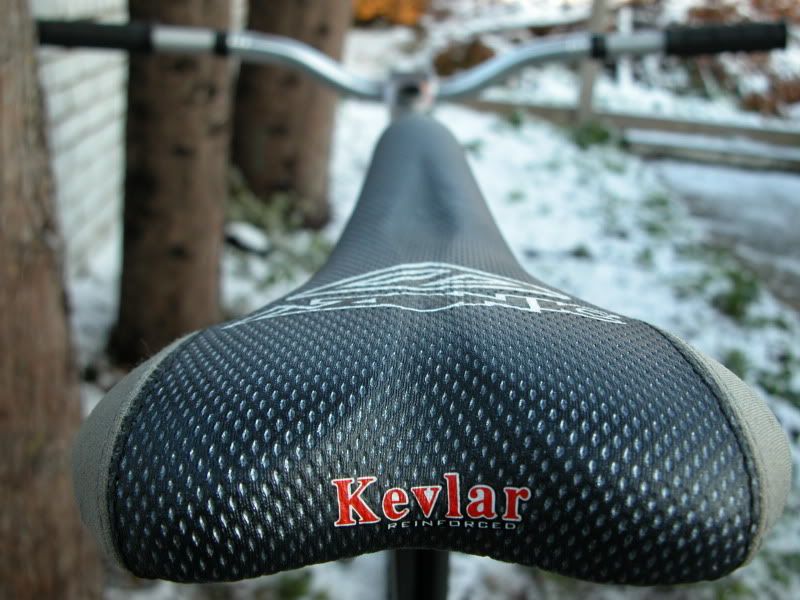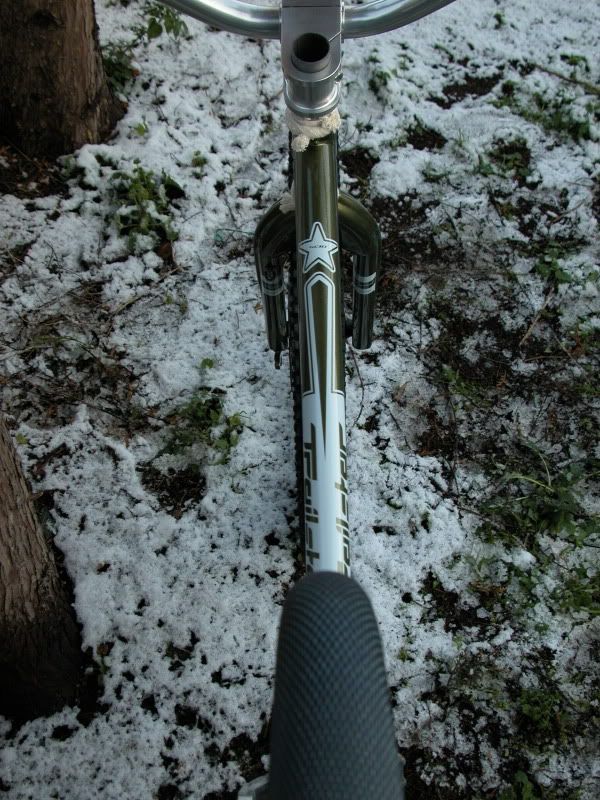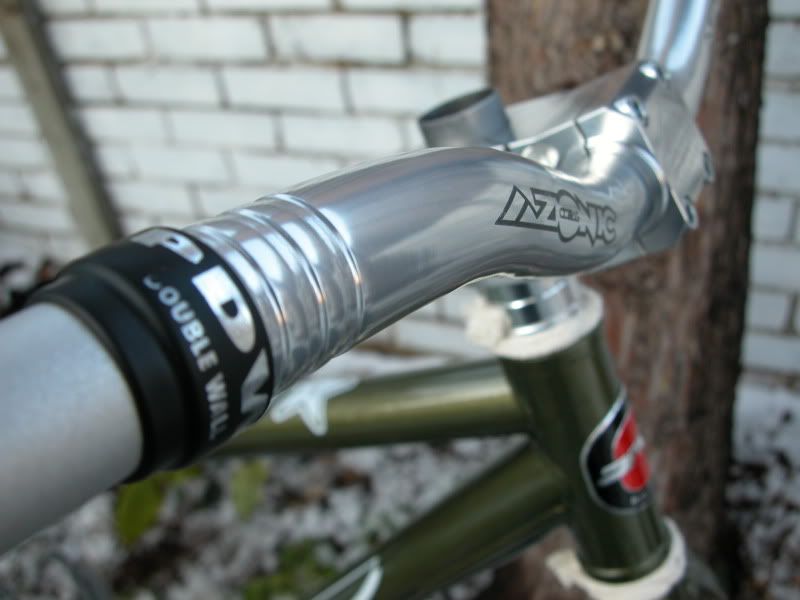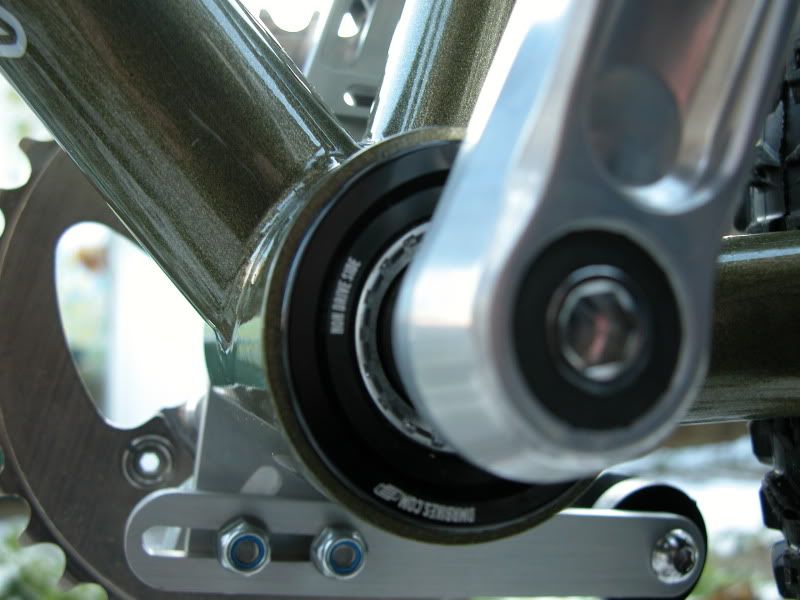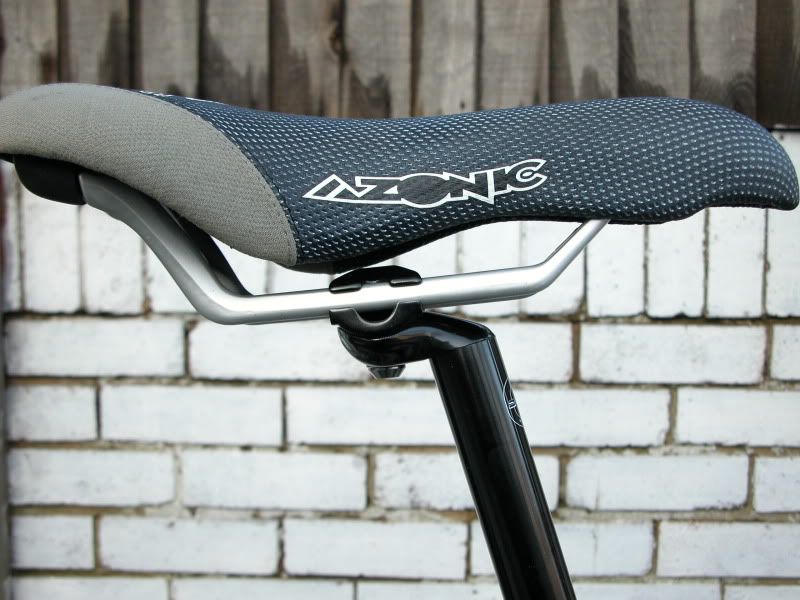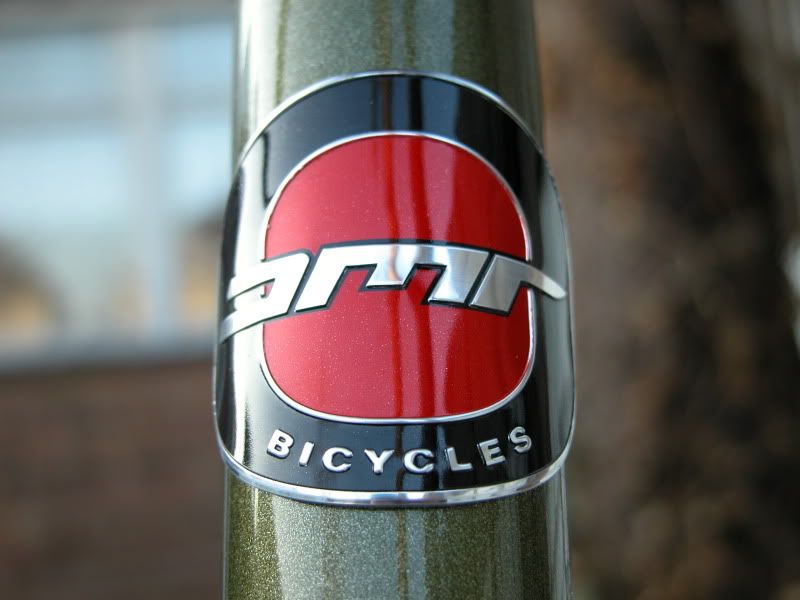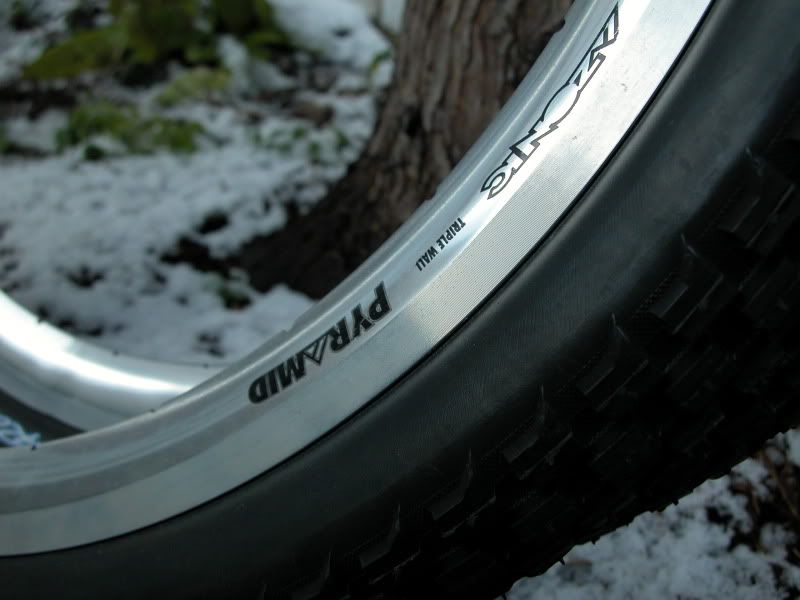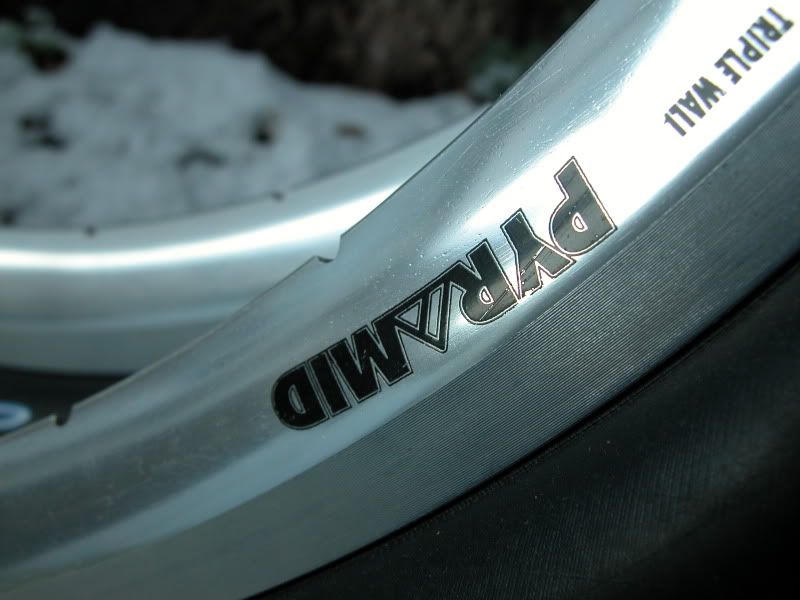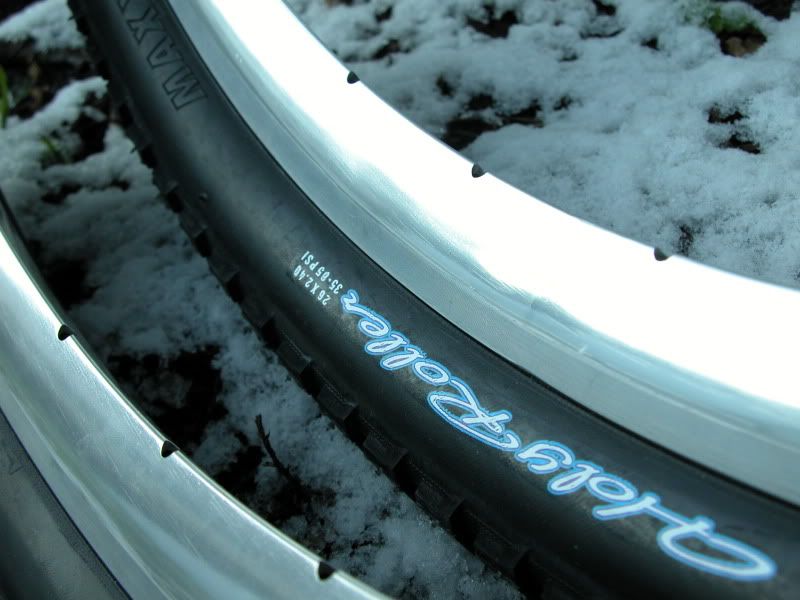 Will post another update when things progress again in the new year, hopefully finished if i'm lucky.
Very pleased with the way it's come out so far
Wayne