This is my regular ride now.
Size Large (19") Yeti Ti-ARC. Frame number YTM19024 which suggests its an early one (99ish) but with later decals
Build is a mix of M952 drivechain, M965 dual control shifters and disc calipers, Hope hubs, Q/Rs, seat clamp and Stem spacers (all Gun Smoke/Pewter), Ringle zooka stem and moby post (both pewter), Schwalbe Nobby Nic or Fast Fred tyres, conti superlite tubes, Flite Carbonio saddle and specialized lockons with X-lite stubbie pros. Full build is 23.25lbs.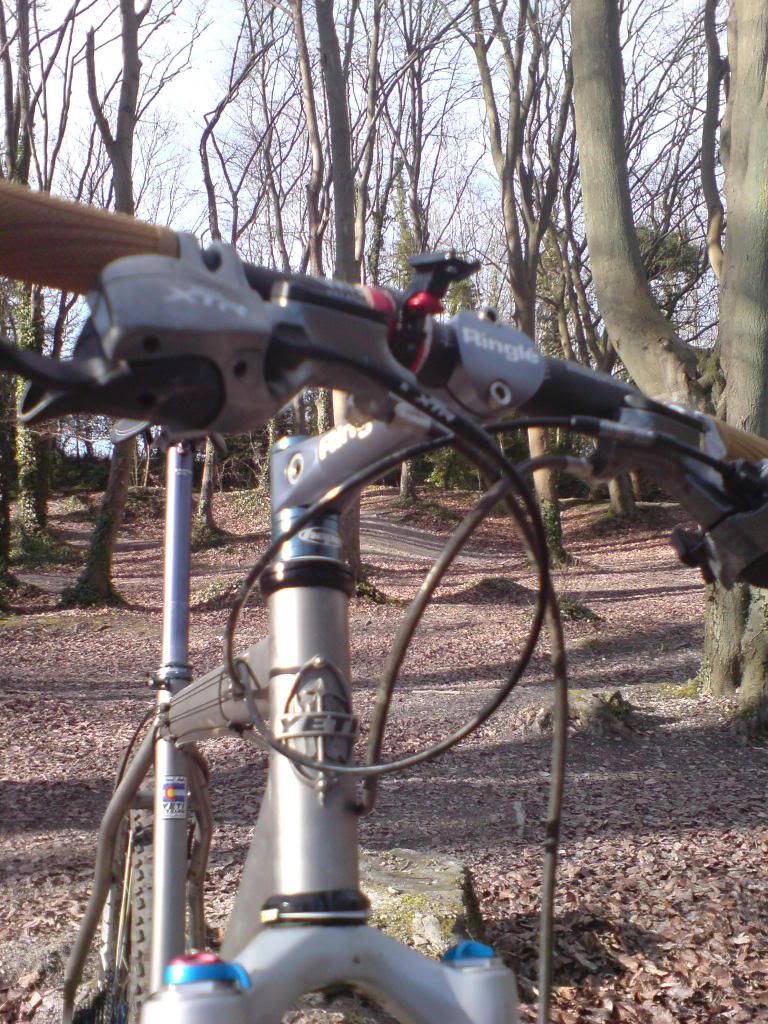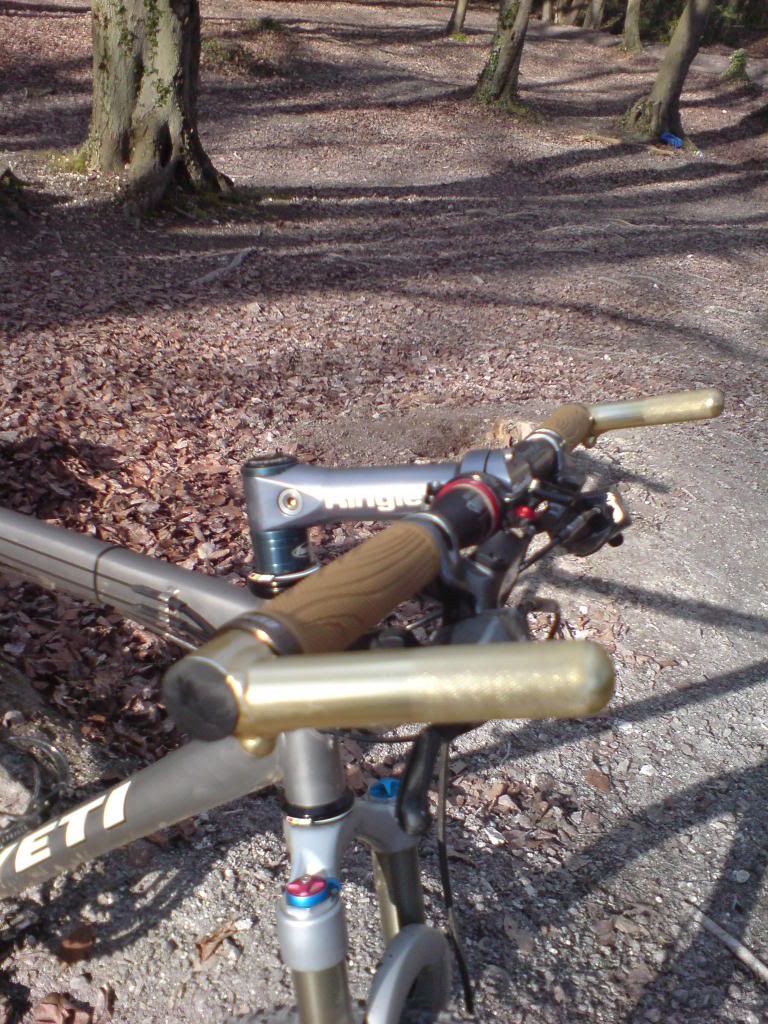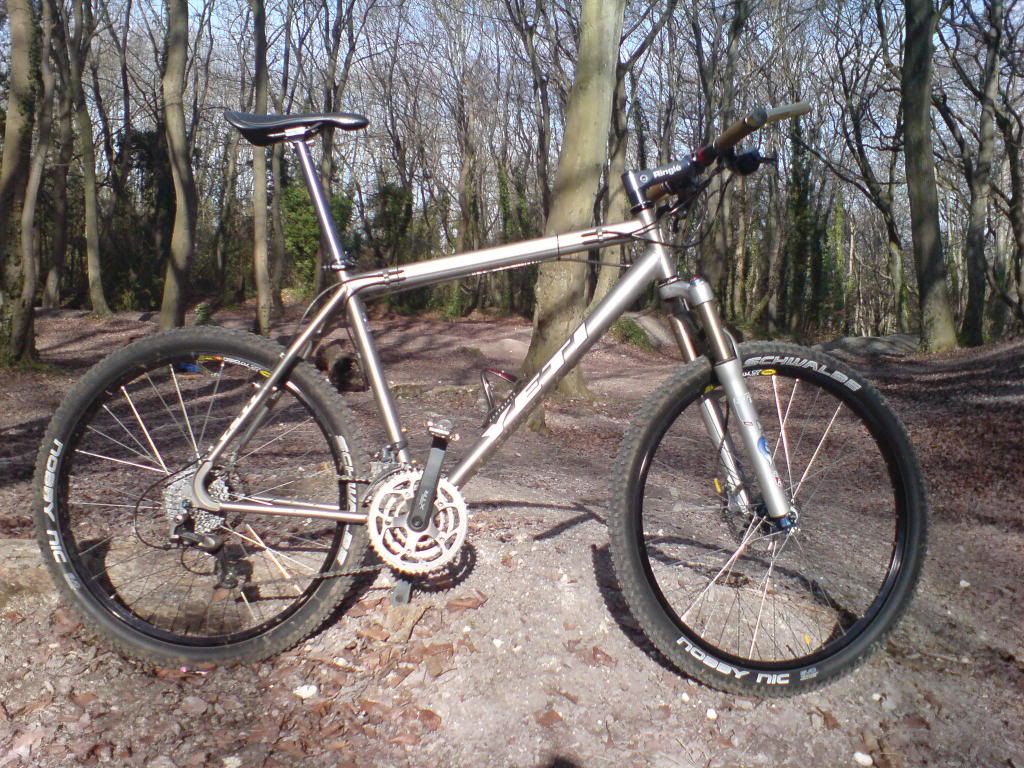 _________________
======
JustKev