ameybrook wrote:
Mickey, nice bike, is this a CH one?
I dig your bikes, your company, and your general position on things, especially DH. I lived and breathed the New England scene in the 90s and wore my FTYM t-shirt with pride. I hucked my Metalhead bigger than I should have, enjoyed every minute, and cried when it was time to give'er up.
The new Spooky Bikes is as good as the old, IMO.
BUT [and I'm happy to reverse this statement upon presentation of fact...] I dont remember anyone on a Spooky winning a state or National championship.
I'm not touchy, just passionate about bikes. Probably too passionate if you listen to my ex-girlfriends...
Amey, the 6061 bikes are built either here in Easthampton or at Sapa in Portland. CH is too busy doing CH stuff, and I finally got the shop setup here to do our customs and proto work.
As far as winning XC races; we did a ton of it. Way more than winning DH races, that's for sure. I can think of three pre 2001 xc national champions off the top of my head (Beau Lambert and Mike Patrick in semi-pro, and Adam Craig in Jr. X (although he had Schwinn Decals on his downtube)), Between Beau, Mike and the Jr's up north and Me and my team of Jr.s down in the Southeast we were winning stuff non-stop. Jen Dial and I also won a ton of 'Cross races as well.
Bike racing isn't necessarily about winning, but it is more fun when you do, that's for sure.
It's only in the UK, OZ and some areas of the US where people are even aware of the DH stuff that we did.
If and when we make gravity oriented stuff (probably sometime next month, according to my marker board), it will be totally freaking awesome, and sell fairly well, especially overseas. But right now, we are focusing on the end of the market that needs no bullshit superior race bikes in the U.S... And that isn't DH or 4x. Some of my best friends in the bike industry (if not best friends, period) make great DH and 4x frames, and have whole companies directed toward that golden cow of a progressive lifestyle marketing, progression and all that other bullshit that I don't like now and didn't like in 1997.
For good measure, here's a picture of me racing DH 2 seasons ago in a Skinsuit I found in the back room at Ironhorse. It even has stretchmarks and skidmarks from Toby Henderson in it....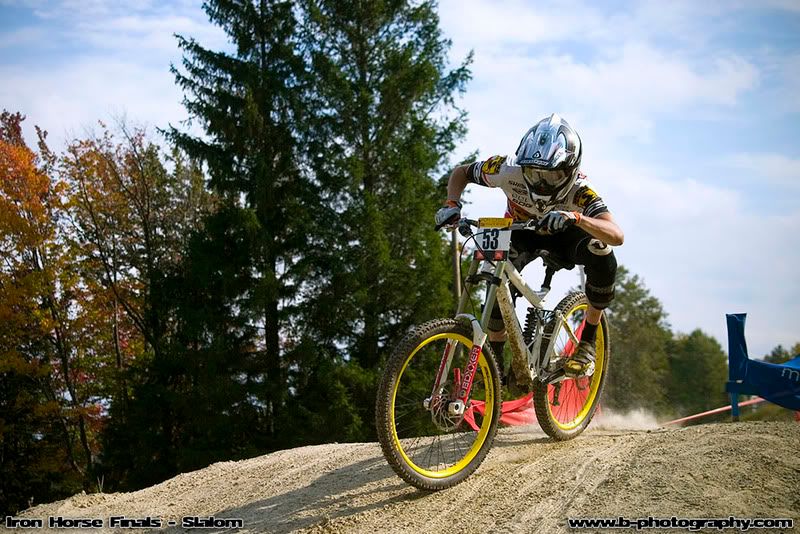 And gearbox proto 1.2 (now a Keg Handle)
And the last ititeration of Metalheads from last fall. (now made into stools for my parent's xmas presents)
I'm sticking around Retrobike, as I've got a real softspot for Ano..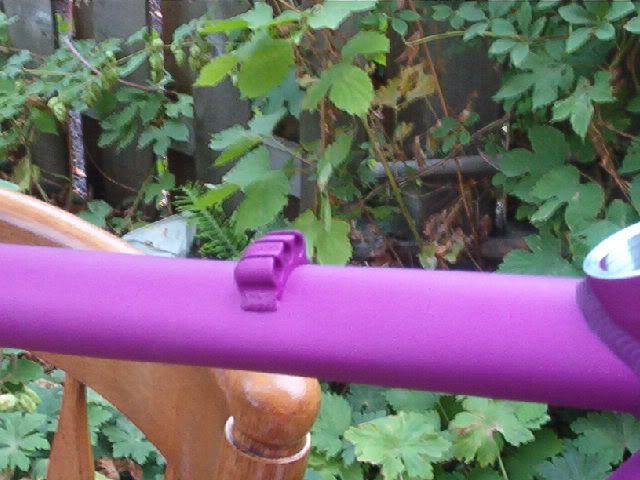 And I love to rant about my opinions. And you brits write so much better than those damn american kids with the low trousers!