Ok, here is the latest incarnation of my karakoram, Bought it as a frame about 18 months ago and i can honestly say it has done everything i have asked of it!
I've had it fully loaded for touring, slicked up for road and everything else inbetween. This setup though is a keeper,Full 4130 frame and forks, Midgebars(highly recommended), Full deore groupset, Mavic rims, Suede turbo, Barend shifters etc.
When i first bought it i was not so keen on GT's but i can tell you these bikes are work horses, very strong and a forgiving ride. Go and get one!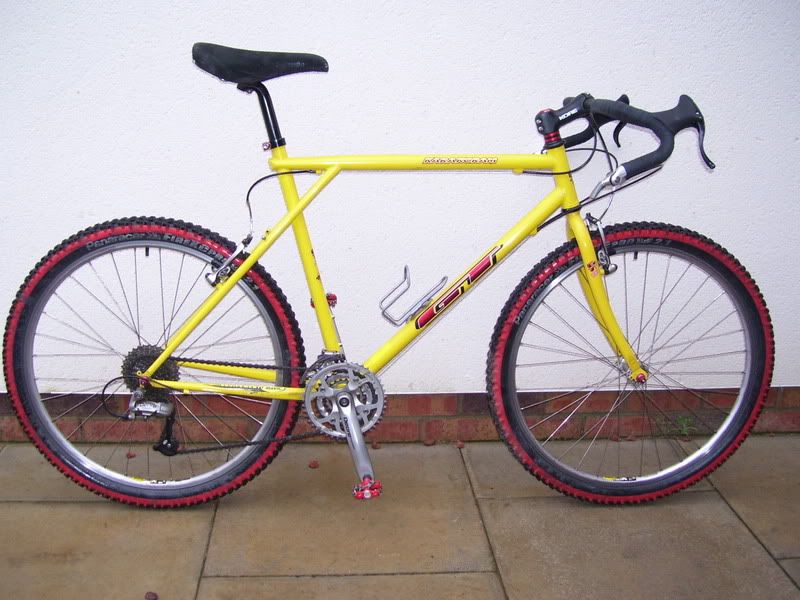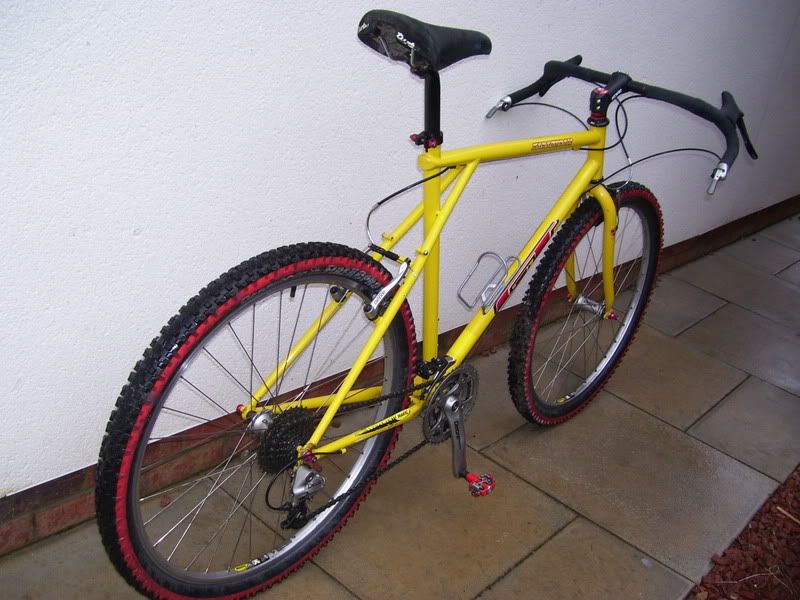 _________________
"got a lot of wax in my ears today"