Here's for a real blast from the past!! 6.5 years?! Well I've actually had it since the end of 2007!
With the MTX wheels a bit heavy for my Bfe needs I ummed and ahhed about building this, at which point got nagged by Liam 1614 (Manchester) and local gravity hooligan friend to build it up, they were like a broken record (as was I) so I collected to some new and old parts as the 2001/2 era Bullit is now sort of retro, a retro Freeride do it all DH beast thing!
It's very short and laid back for me and the suspension needs a proper tune up, but with a shake down we got it a bit more balanced. So dunno if it's a keeper yet, might sell/split or refine...
Have some pics.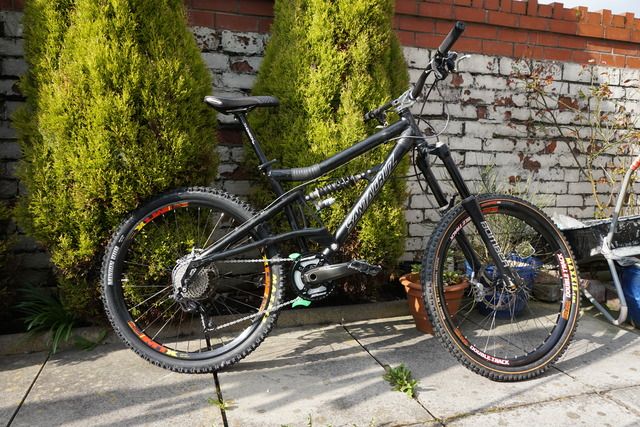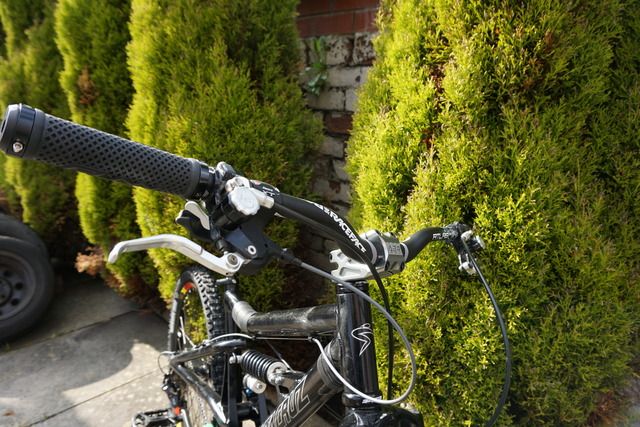 45mm stem and 785mm bars may be a bit modern for this i dunno.
I bought back it's original 4 pot hope brakes, the hose and 7" of movement had rubbed the frame so applied some special protection tape. Looks tough!!
My usual formula on gears SLX 11-32 9 speed, XT Shifter, Straitline Silent Guide and 36t on M800 Saints go with the hardcore theme.
Quite retro 2003 Marz 66's and 4 pot Hopes, still good parts, tough cookies.
Comments, admiration, constructive crits, offers welcome!