Hi,
The A2Z is holding up well. Its not the perfect solution and I think eventually I'll try and get a proper mount welded on, but for the time being it is doing the job just fine.
Here is a close up pic of it and I have highlighted with red circles where it just fits around the rear triangle tubes. As you can see, there was only just enough flat area on the drop out to get it fitted. Additionally, the whole mount is supposed to be rotated abuot 35 degrees anticlockwise so that the silver block buts up against the tube (indicated by red arrow). Again, this is the best fit I could get.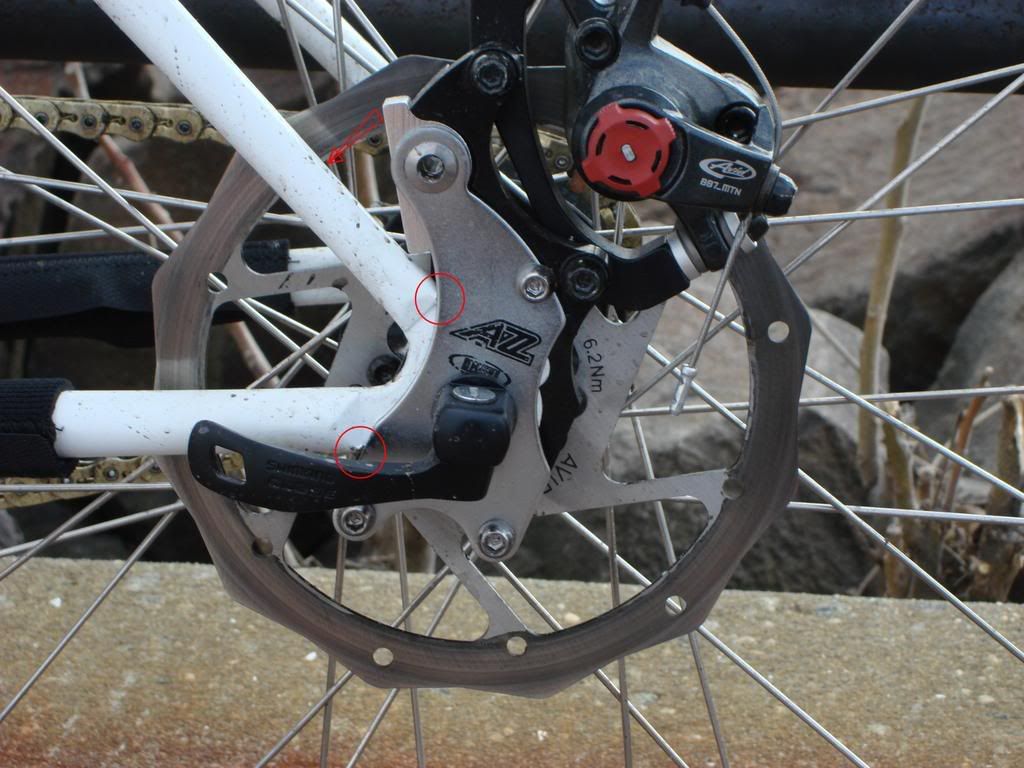 Also - finally got the right seat post and opted for a new saddle. Here she is in current finished form.
Next part of the project will be to take off the cable guides, weld on a proper rear disc mount, remove the canti bosses and get her powder coated. Thinking of going for a dark grey/gun metal colour as already finding the white a pain to keep clean! Possibly the same as her fat sister pictured here - you can probably tell that space is at a premium in NYC Apartments!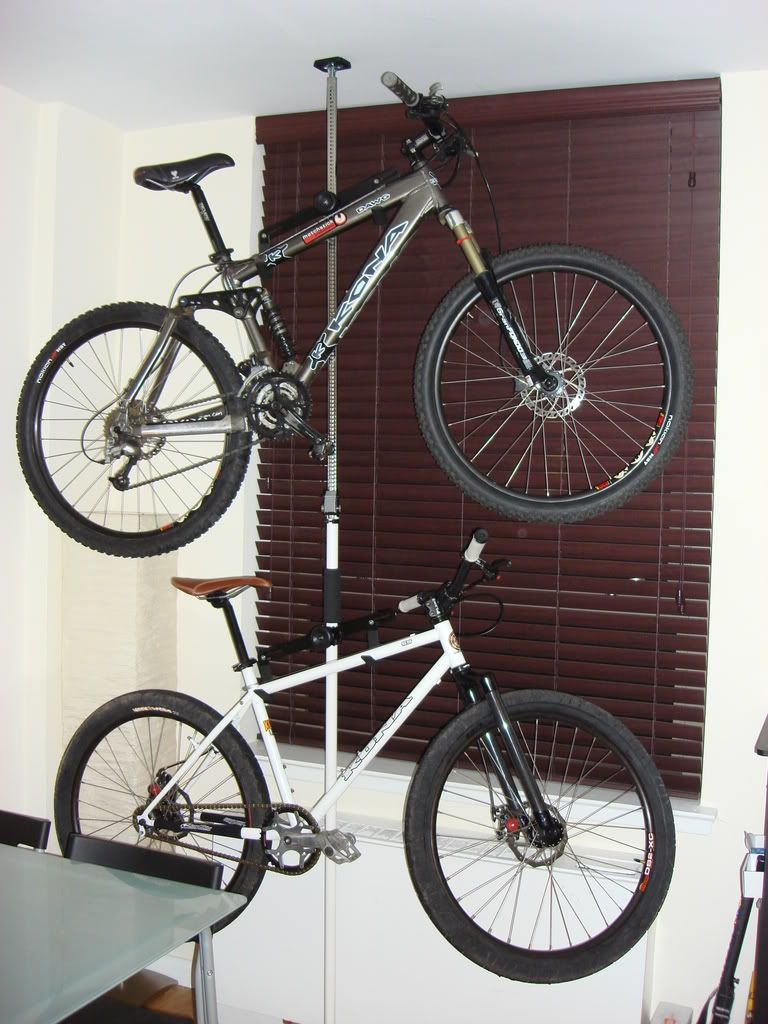 Is a project ever truely finished?