Around 2001, i used to ride a 1999 kona stinky. It was my first 'proper' mountain bike as up until then i had owned a raleigh and a couple of saracens, no offence to people who own them, but this was in a different league at the time. I spent so much time on that bike as i was too young to drive, i didnt have a job and hadnt started drinking yet! This was the bike with which i learned most if not all the mountain bike skills i still use today.
So as a project ive bought a frame to restore back to its former glory. Its almost identical to the one i owned other than this is an 18" and mine was a 16" but i figured if i get round to riding this an 18" would probably be more user friendly anyway!
Anything ive considered a project in the past ive obsessed over and finished in a few weeks so im determined to make this one last and do it properly.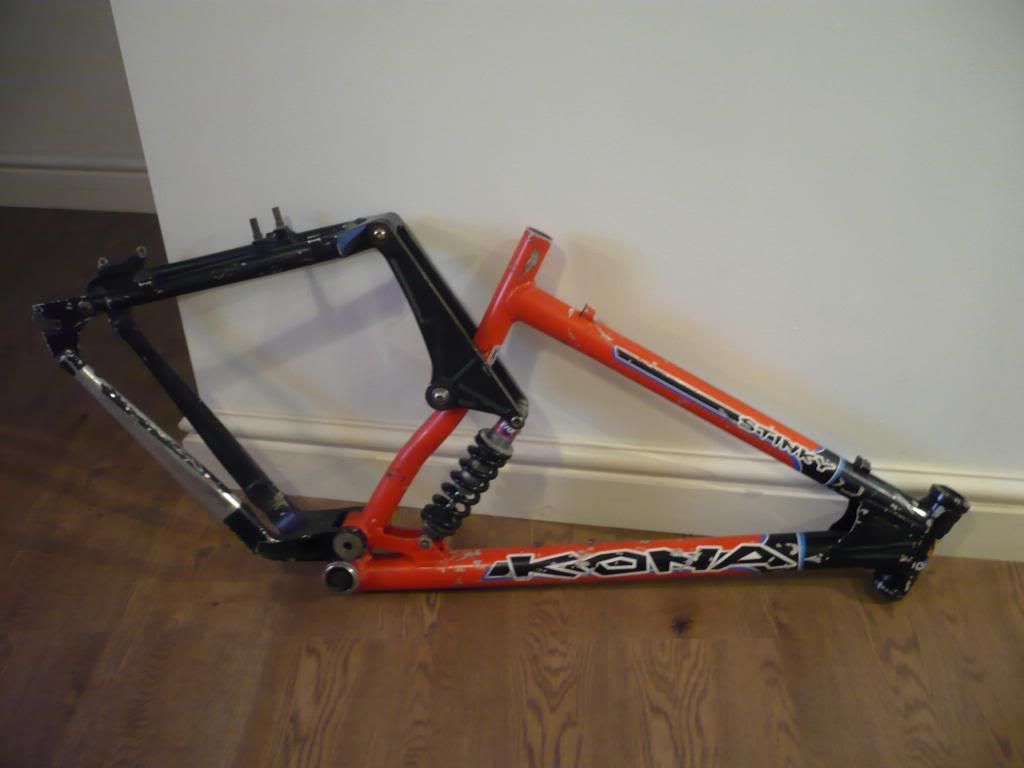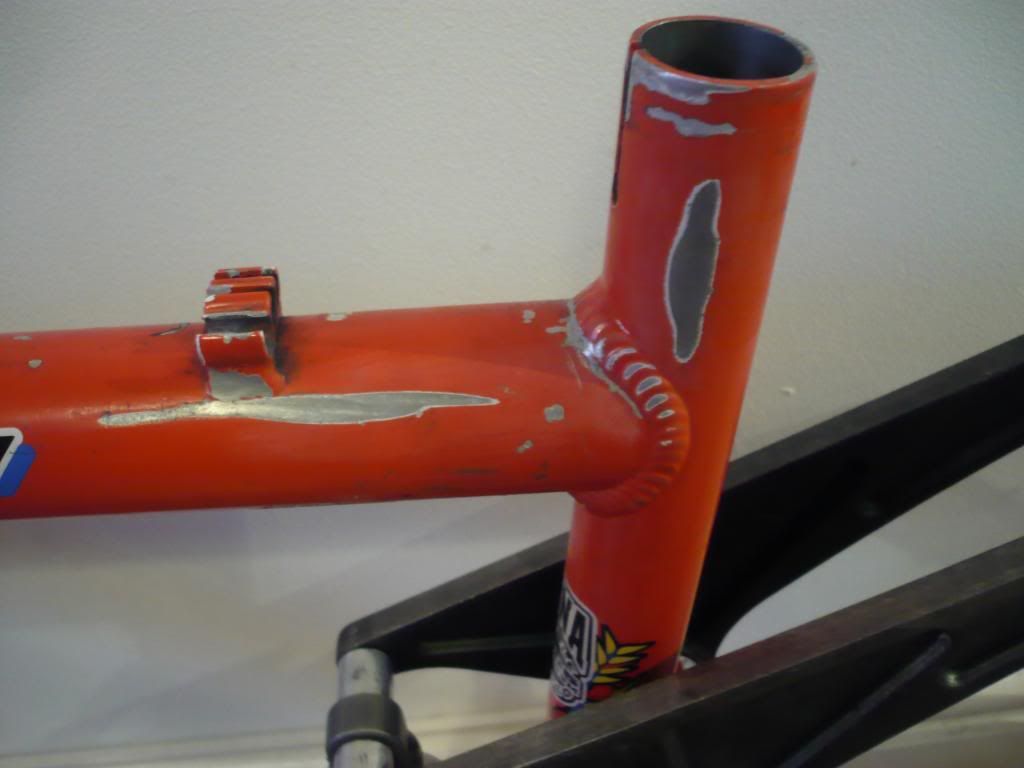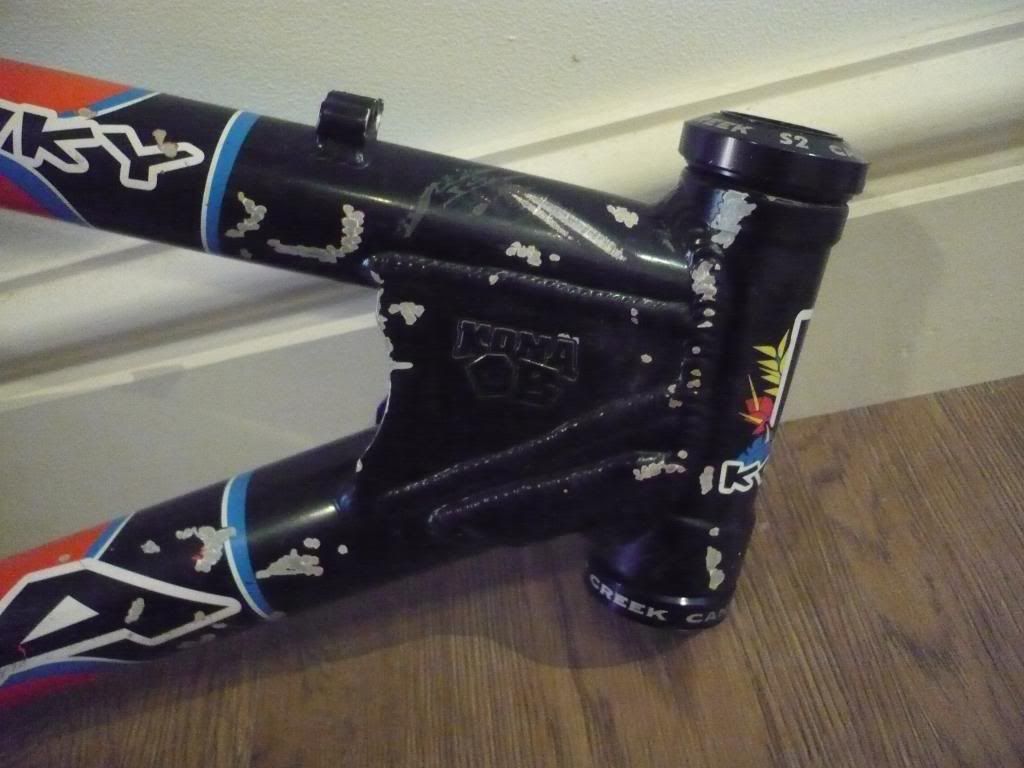 As you can see its in really bad shape cosmetically. Infact i dont think ive ever seen a frame so chipped! Someone has started to rub it down at some point and given up. I have been over the frame and i cant see any cracks or dents which is good.
The plan is to have it sand blasted and powder coated, have some decals made for it, have the rear shock serviced and shock bushing replaced and replace all the bushing, bearings and bolts on the frame essentially making this look brand new. I always have loved the colour scheme so im sticking with it as is.
Any comments would be gratefully received.
Thanks