Well, acquired an absolute dream bike a week ago.
DeKerf Elysium Ti
Ser: DEK 2202
19.5"
Ti gusset so the frame can handle a 100mm fork.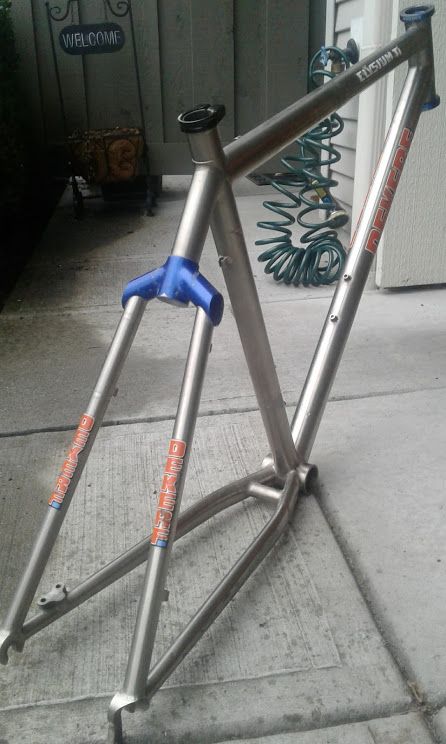 Found some CrossMax Sl's at a local used shop, so pretty happy with that.
Have a new Shimano XT 1 X 11 drivetrain that I'm going to put on it.
Found some RF Turbine cinch cranks - picking up Monday.
Ordered an A2Z rear disc brake adapter as the frame has that good old Hayes 22mm odd-ball mount. Have some SRAM X0's that will hopefully fit.
Fork - the missing piece right now. I have a feeling I'm going to go visit Chris DeKerf for some new decals for the frame and while I'm there I have a suspicion that I will put down a deposit for a Ti Tuning Fork - YIKES!!!
So I'm trying to find a decent fork in the meantime to get this baby built up, as I was told it'd be a year for the fork. I had a nice DeKerf painted Judy SL that was unfortunately about 3/8 of an inch too short in the steerer tube...sigh. It's off to a new home to be enjoyed though.
Anyways, it's a work in progress and am itching to get it rolling