I'm in the process of updating my Merlin Malt here is a pic of its last incarnation.
Plan is to build a low maintenance bike with discs that's ready for some good xc use!
yes i know it's not a kona but the decals are £3, i was bored of a bare frame and if you squint you could think it was a kula
!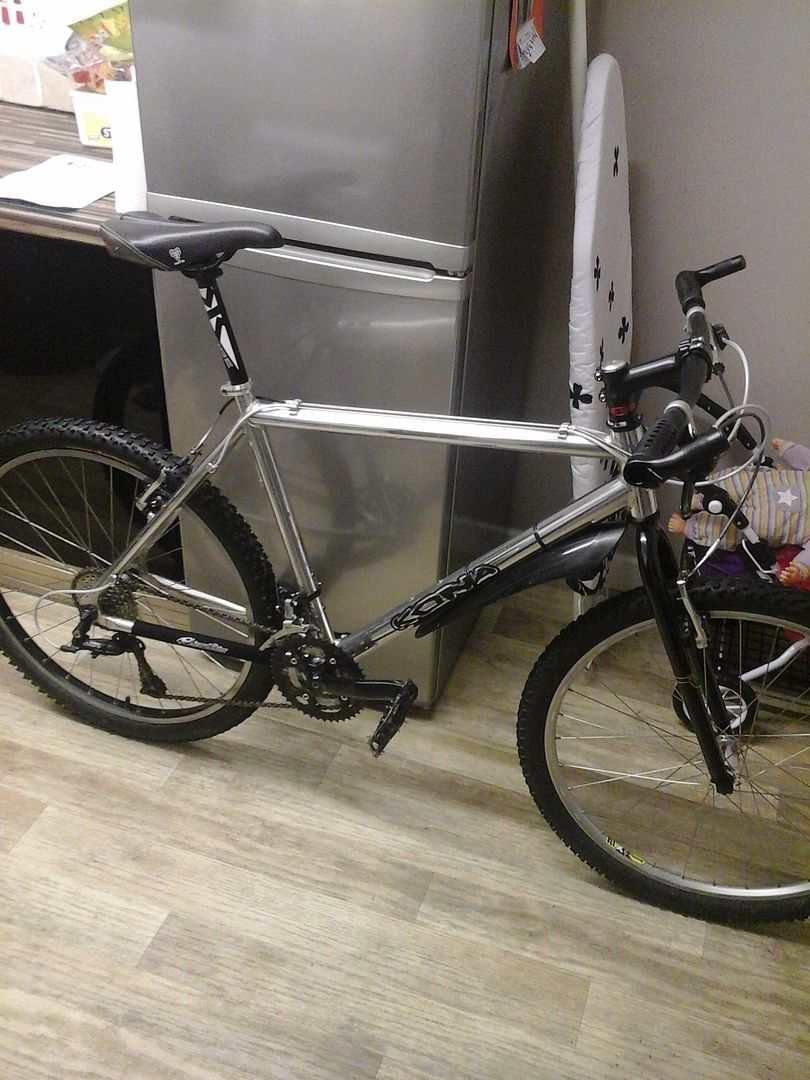 Flat bars, bar ends, p2's, xt v's and wheels all gone now although forks have been replaced with another set of p2's with a disc mount.
The plan is to convert to a disc set up and also to go back to a riser bar as i didnt like the flats!
I have a set of virtually new mavic d521's on deore disc hubs, a2z adapter and also the new disc p2's are here the rest of the parts are in the post!
Updates soon
kyle