Back in 2011 I got a Cube LTD Race on the bike to work scheme. My first 'New' bike since 1998!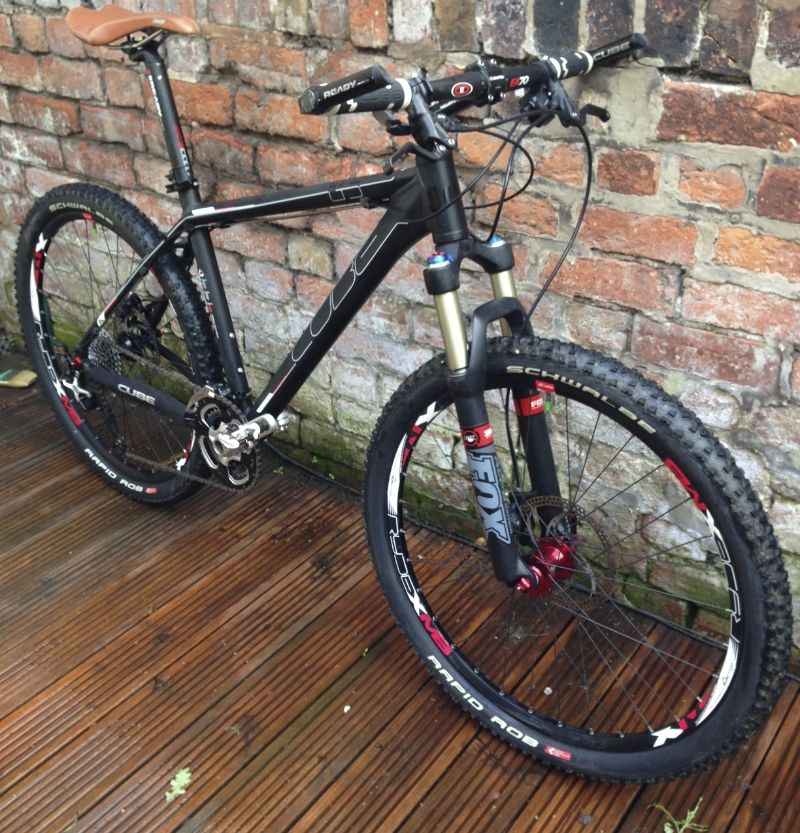 As much as it was a great tool, I've never really connected with it like I have with a lot of bikes I've owned over the years. Probably because I brought it off the shelf, rather than building up from a frame which is my preferred route to new bikes.
Anyway I've been hankering for a good quality steel frame for a while now, looking at offerings from the usual suspects like Cotic, Genesis, Saracen, On One etc. etc. But I kept coming back to the Sanderson website. Something about the 853 Life frame just seemed to be right. Not sure what, there's not a lot of information on them on the net- just a few threads on some of the forums. Most seemed to say they were really good as long as you could get on with the length of the top tube.
Now I've always got on with hardtail XC bikes best, so a long top tube didn't worry me- sounded perfect!
So a decision was made to find a frame that I could swap the parts from the Cube onto and last week an 18" frame turned up on the bay with a buy it now of £200.
Well no time was wasted and it arrived at work this week and was brought home last night.
I'd already stripped the Cube down, so everything was ready to go....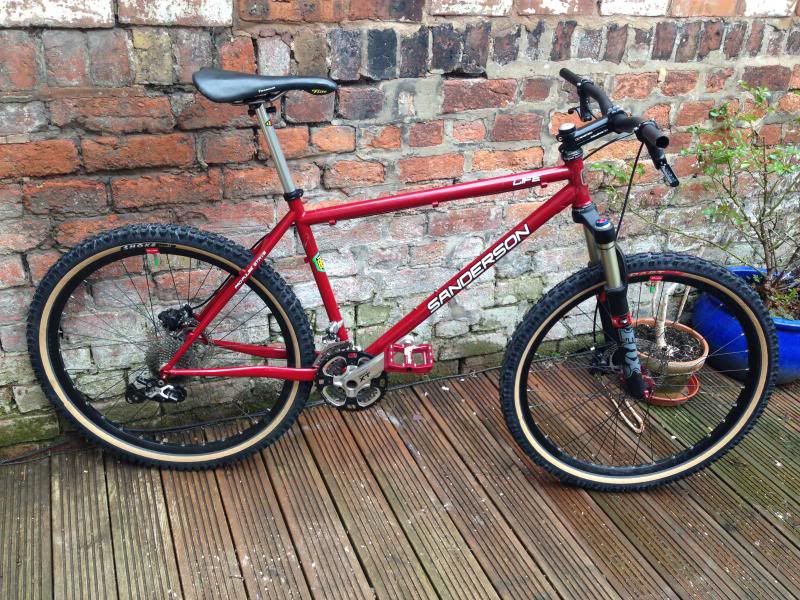 So far, I'm really pleased with the way its turning out. I was a bit worried about whether the components from the Cube would go with the dark red frame, but I don't think I needed to be. Just de-stickered the wheels and popped on some new Smoke & Dart skin walls and it's looking pretty good I reckon.
I've gone with a re-re Flite on a USE post and will swap out the bar and stem for silver offerings once I'm sure what length stem I need,
Just got to sort out some full length outer for the gears, grips and a shim for the modern XT front mech and I think it's about there.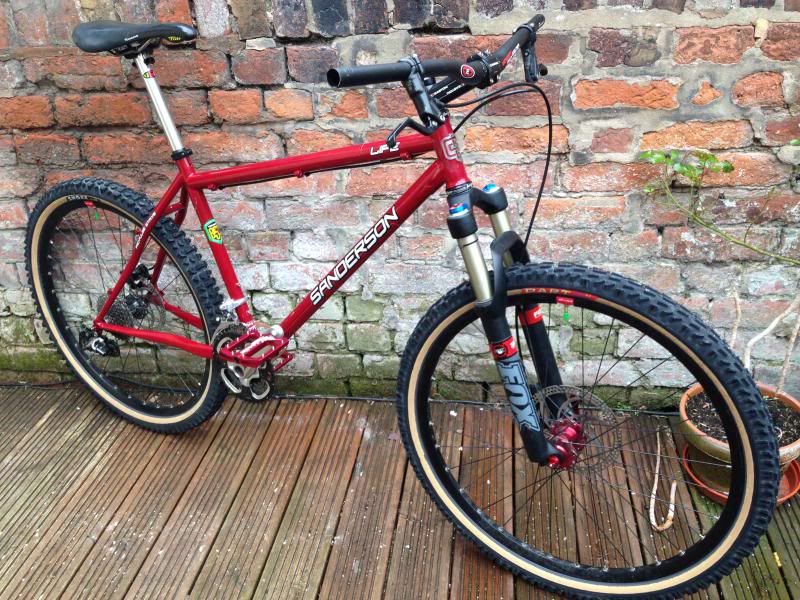 New, but retro. Long live 26'ers!!!
_________________
Modern:
Cotic Solaris | Cotic Escapade
Retro:
1988 MF Explorer | 1991 DB Apex | 1992 DB Response | 1992 Dave Yates Diabolo | 1993 Orange Clockwork | 1994 GT Zaskar LE | 1994 Saracen Kili Flyer
WANTED
:
RS Mag 21 with 1/18" unthreaded steerer
|
DBR Dual Response