Well I've had this bike for a good while now, but thought I'd make a build thread just for posterity and giggles.
Ever since I opend up my first mountain bike magazine (mountain bike international I think late 1991 edition) and it had the double page add with the Zaskar in it, I was hooked...Yeah OK it had the 91 worlds review and Tomacs Raliegh was my ultimate uber dream bike... but ever since my BMX days GT was my top favourite brand. So I always dreamed of getting a Zaskar...until I discovered the Xizang. Well long boring story short I never got one (either one). Then when the reissue was announced, whoop! I might actually get one...yes yes I know that it isn't exactly an old one, but hell didn't care. But of corse they didn't come to Australia, boo. I did try to buy one from all round good guy GM1230126, but unfortunaly the Australian dollar tanked overnight (0.98USc to 0.52USc) gar, bloody GAR!!! So frame double in price and I couldn't buy a toothpick.
Anyway about a year later they appeared on wiggle, sweet, but wiggle then didn't ship frames overseas... waiting, then boom, wiggle did and they were on sale, $820 shipped, fro a frame that would have retailed here for $AU2000-2300.
SO I was happy, had the frame, took about a year to get all the bits together...
Arrival day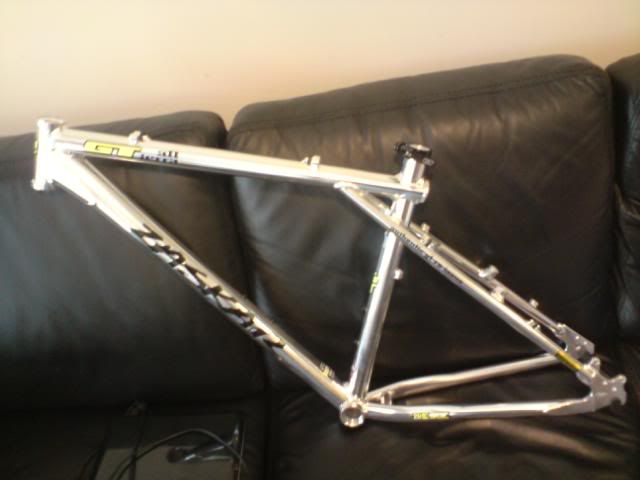 In the stand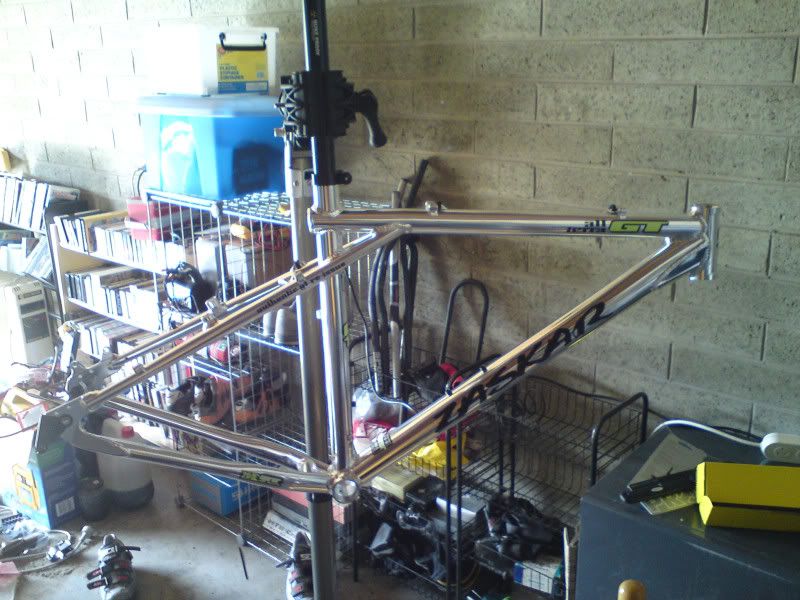 A small problem, punch and ripped up coke can and some carfull tapping, all round again, well roundish)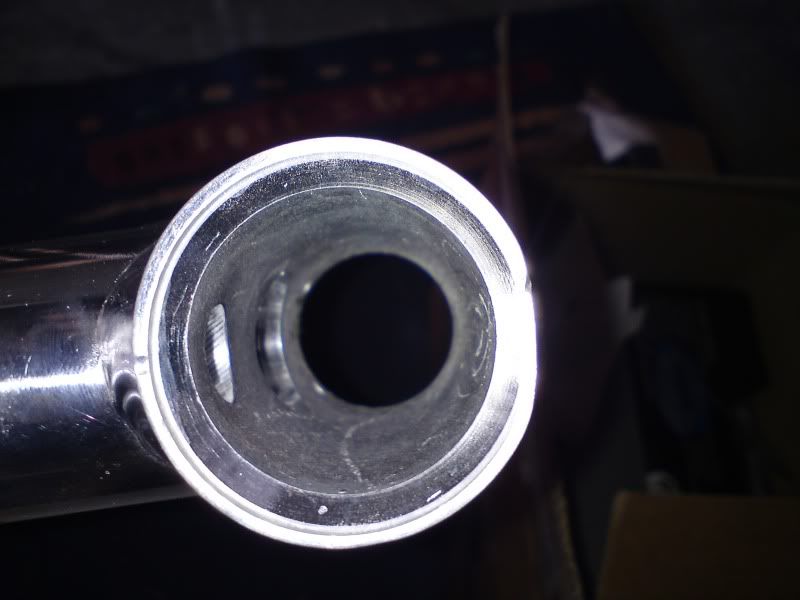 Ritchy WCS drop in headset and Duke race forks on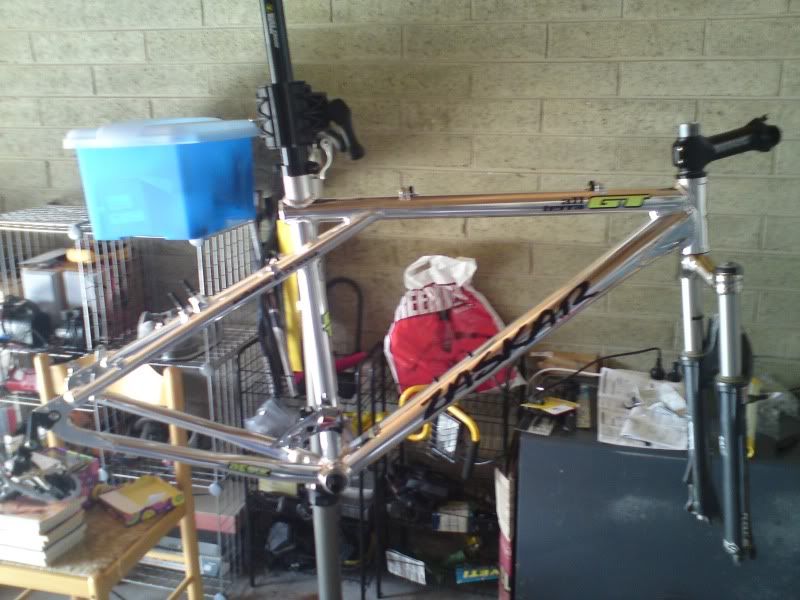 blurry with excitement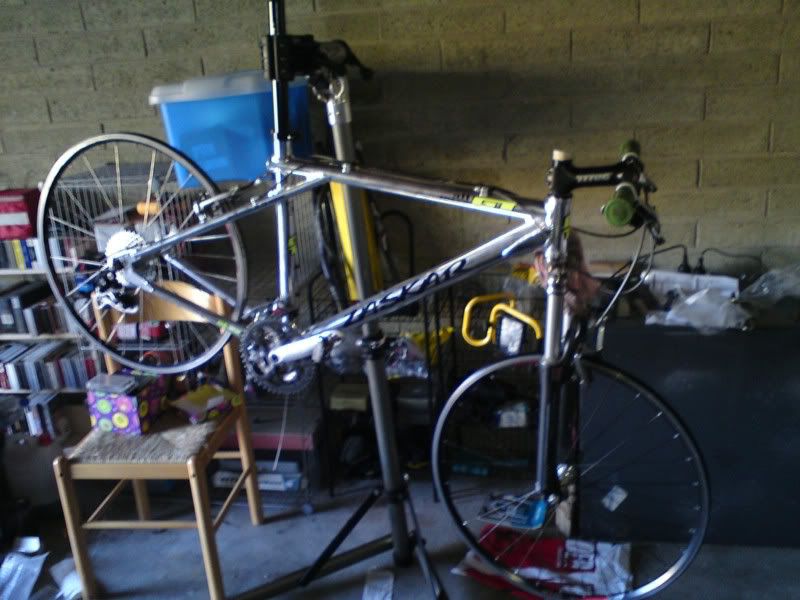 All together now
First ride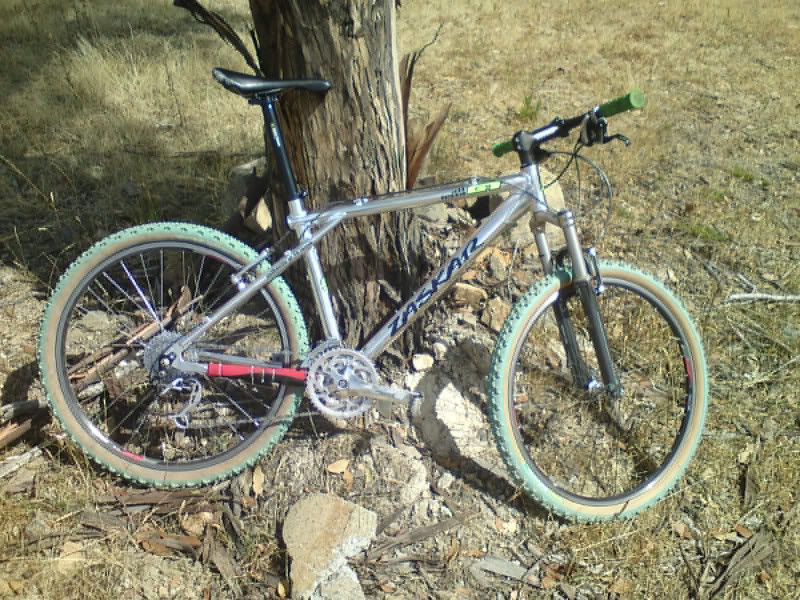 Out for that worldwide retro ride a few years ago...when was that, has it been done again?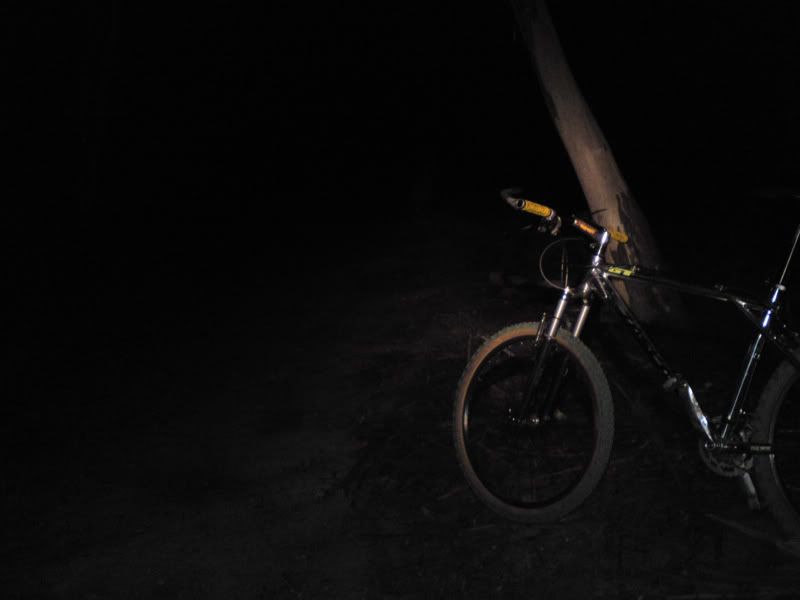 All the old crew lined up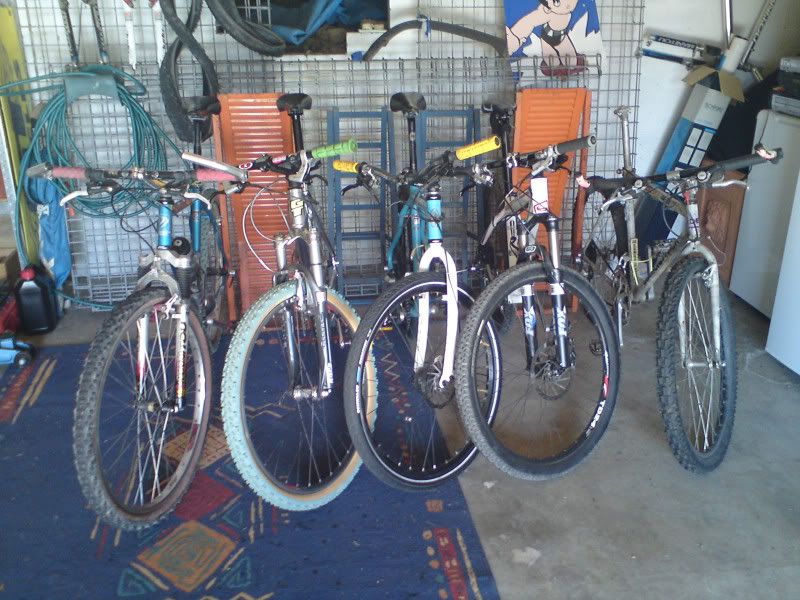 After a big move intersate for work, a few "upgrades", AMC wheels, XT brakes and corsa SL ferrari limited edition forks (everything is either black or white these days, I wanted a different colour, so Red it was)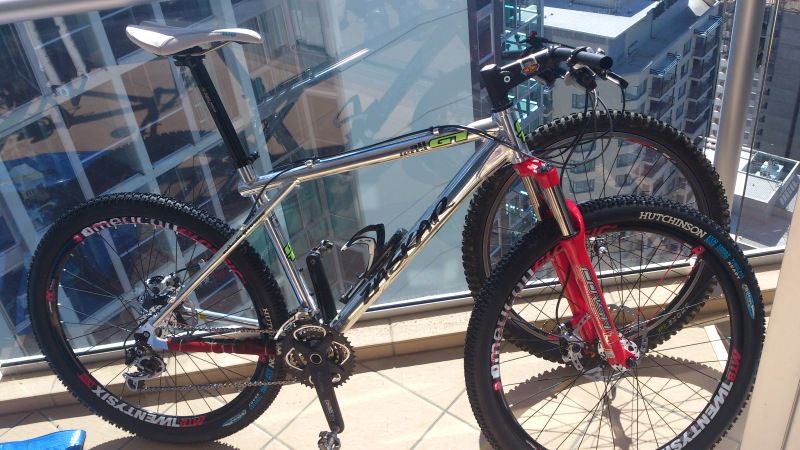 and how he is now...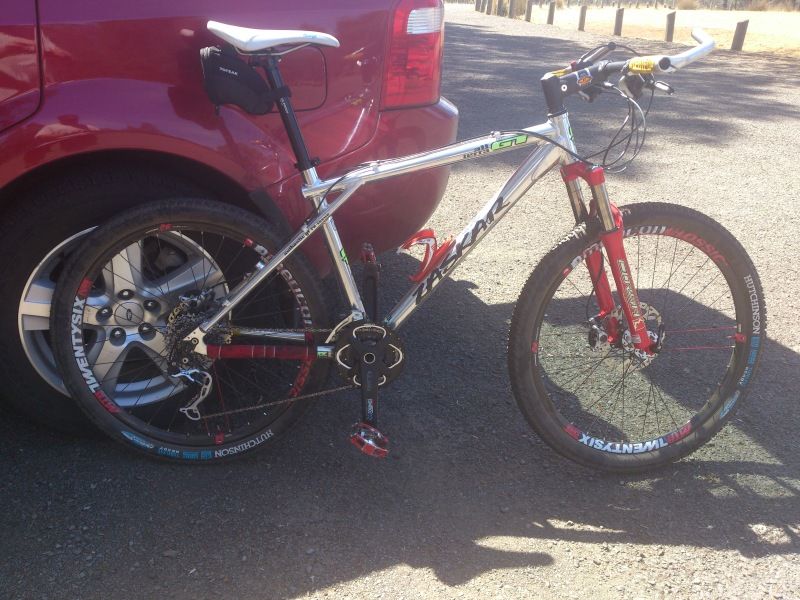 So not the greatest build, or indeed build thread, but I'm pretty happy with how it is, seems to work pretty well (except for these tubeless tyres... that and the setting up of a marzocchi fork lockout). Now I have the Xizang I don';t ride it that much, have even thought of selling it... but then what would I do without it?
_________________
1989 DiamondBack Apex, 2003 Yeti ARC,
2008 GT Zaskar Reissue
,
1996 GT Xizang
2012 Cervelo R3, 2015 Look 675 Light, 2015 Scott Spark 710, 2019 Intense Sniper XC