She's no B-17, different shock and different paint! Important details.
Looking a bit more like a bike now, although there stillseems to be such a lot of money to spend.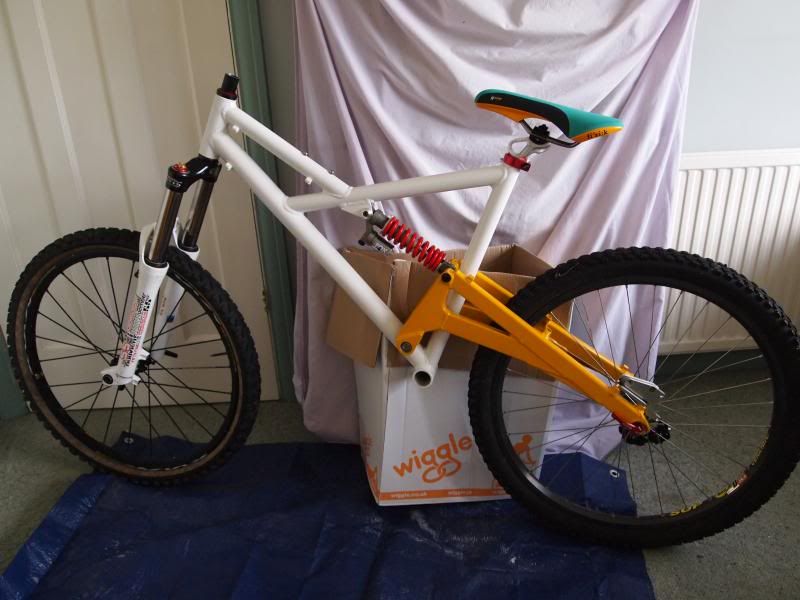 Cheap, but good brakes are the next important task, tempted to go with a Zee on the front for 4 pot cool, but a set of Deores for the same money will probably have more than enough power. That and a decent ISIS bottom bracket if such a thing exists?