HI GSB
Only just read this thread- very useful- whats the update on sourcing a spherical on a budget..ie dimensions so I can Mail order one..
I picked up my 1st JW2 at christmas and have been riding daily thinking my front shock was clunking and only discovered, this week, a silly amount of play in the spherical.
I still have a massive rubber queen on but with the coil shock - its never going to bottom out - I had some fun on an original 02 shock up front which ramped up and the rubber queen destroyed my front crud guard.
I still have the original coil on the front - but its damping dial doesnt do much so I will see if I can do an oil change on it.
In the rear I have a Manitou Metal - which is very comfy - I wouldn't want to try and do a 20mile off round trip on this bike but for mooching around at low speed its great.
I am fed up with getting punctures in the rear wheel - so I have a pair of stans Alpines + Vertical protection (which should be a bit skinner than the RQ's) coming for it any day now....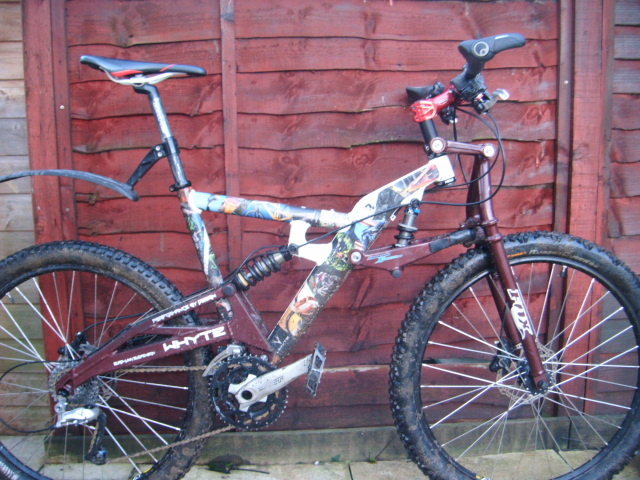 Then in January I picked another one up which was 98% original + bigger frame
I need to do an uptodate photo as it has its slr rear wheel in now and a chain! I also have a DT swiss XR shock on it ways to me - i might try it in the front..
I have also fitted a 90mm Specialized comp set stem which means the stem can almost sit on the headset - but I now have a dilema - to cut the steerer tube or not- I am inclined to leave and fit the stem at the top with flat bars!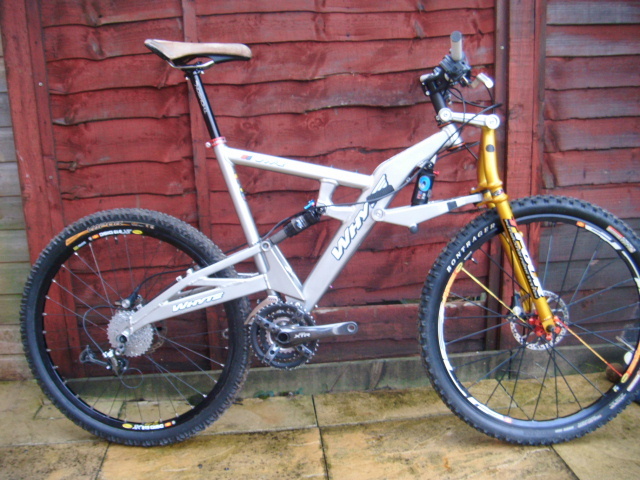 _________________
Super V - Delta V - Rush - Jekyll - 575 - Heckler - Hardrock - JW2