Yeah I have had a pugsley before....and loved it, but thought I'd try another in the next size down (medium 18") and plus this one is good spec from stock with the wider (82mm) holey Darryl's, MWOD cranks and micro shift thumbies that I love.
Stuck the Nate on from my jones, and also have jones loop bars to add when I find a stem and stuck in maxxis downhill tubes to save 90grams per tube over the surlys!....also new saddle to go on when it arrives.
Here it is before it's maiden voyage.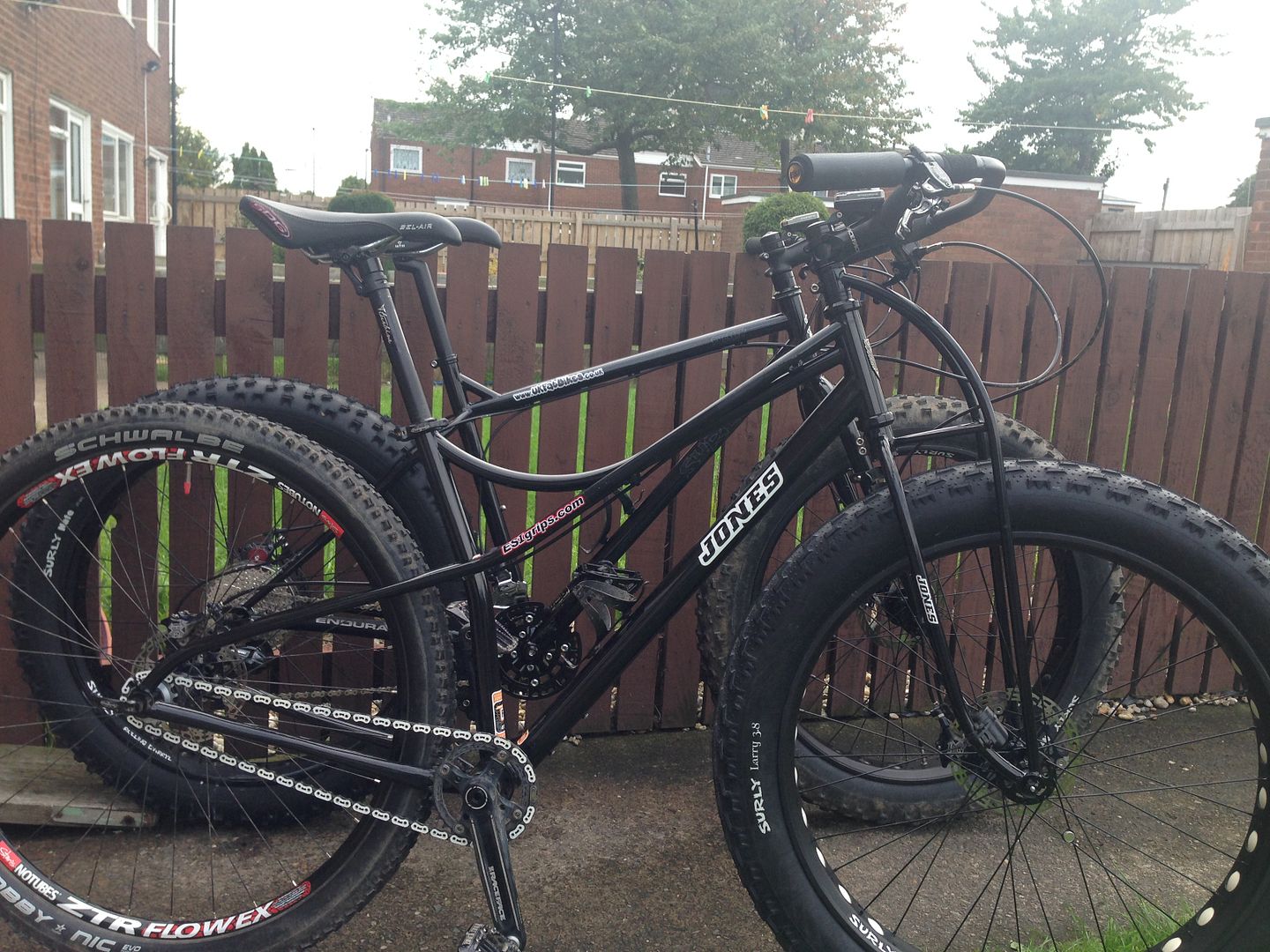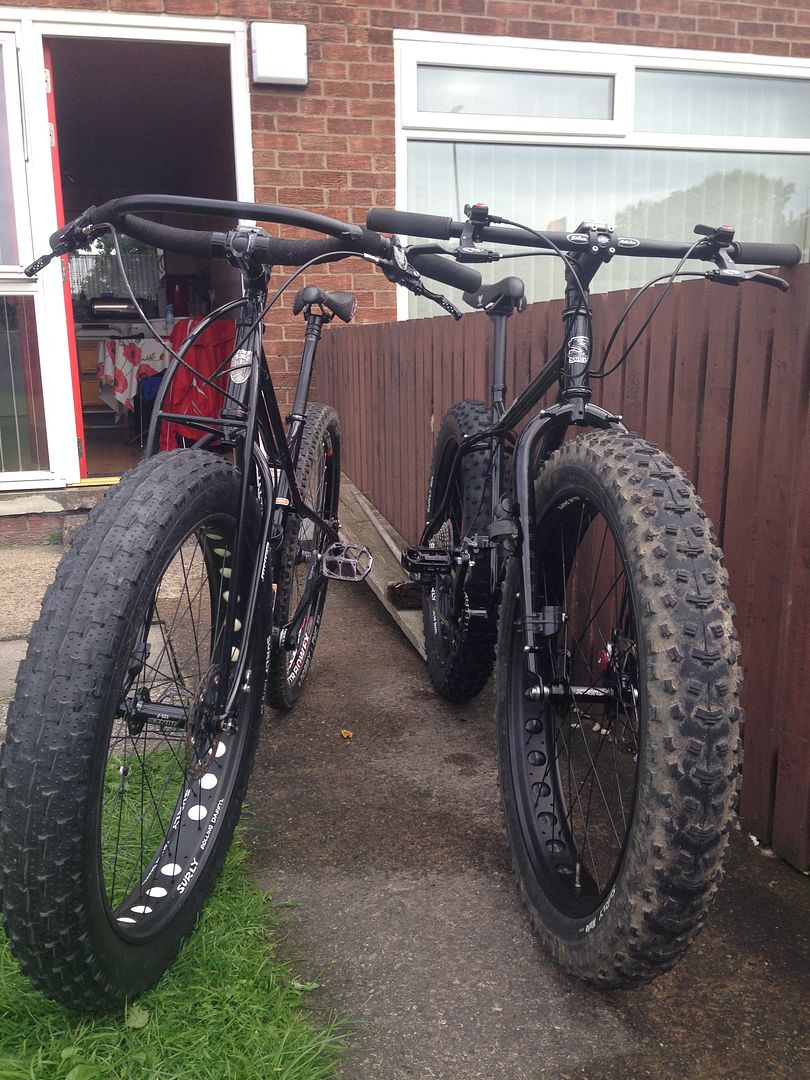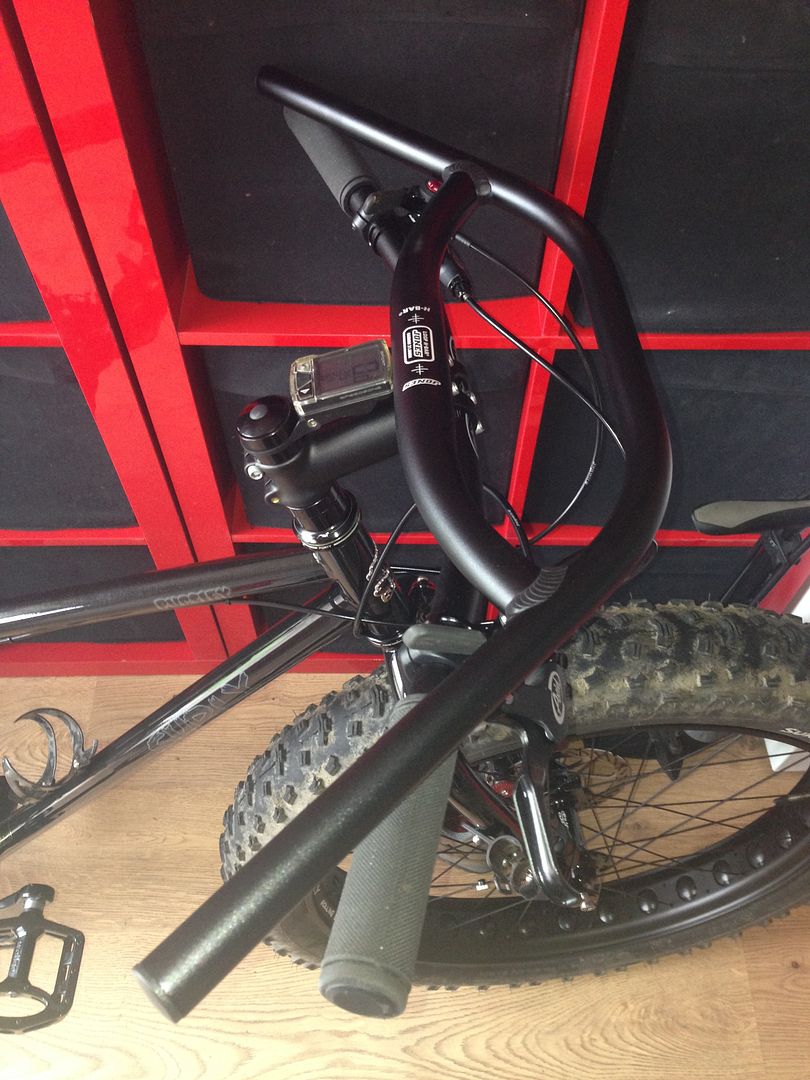 _________________
2014 surly straggler
2012 surly moonlander

14 badboy 14 carbon beargrease 13 jones spaceframe 14 straggler, 05 pugsley, 13 pugsley, 12 moonlander, 13 krampus x2, 13 fargo 2, 11 surly pugsley, 01 Volvo Cannondale, 01 dekerf limited, 98 cannondale caad2, 94 san andreas, 96 san andreas, 93 pace rc200 f3, 08 Ti moots rigormootis, 93 Ti merlin xlm, 09 Ti jeff jones spaceframe, 93 fat chance yo eddy (ex dave hemming), 11 salsa mukluk, 00 scott octane, 03 stumpjumper comp, 07 s-works fsr carbon, 08 revolution triad 2, 94 claud butler kylami, 96 cannondale m500, 93 townsend, 07 scott scale 30 carbon, 92 CR dogs bolx, 09 hooligan 1, 99 trek 6500, 10 badboy