My Mojo Ti is a great bike, light and titanium. The only thing I didn't like about it was the seat stays flexed when I grabbed a handful of rear brake lever. The drive side decal on the down tube was a bit damaged. Those issues along with the fact I had other newer 29ers and full suspension bikes in the garage meant the bike wasn't being ridden as much. What to do? Tear it down to the frame and "upgrade" the brakes while giving it a new lease on life. That and bike projects are just fun undertakings.
Ibis suggests Steve Potts for any work and who am I to argue. His name alone conjures up all kinds of mountain bike awesomeness. Can hurt that he's won awards for his Ti framework. So the frame was sent off to California for Steve to work his magic. Here's how the frame looked before it's trip to the spa,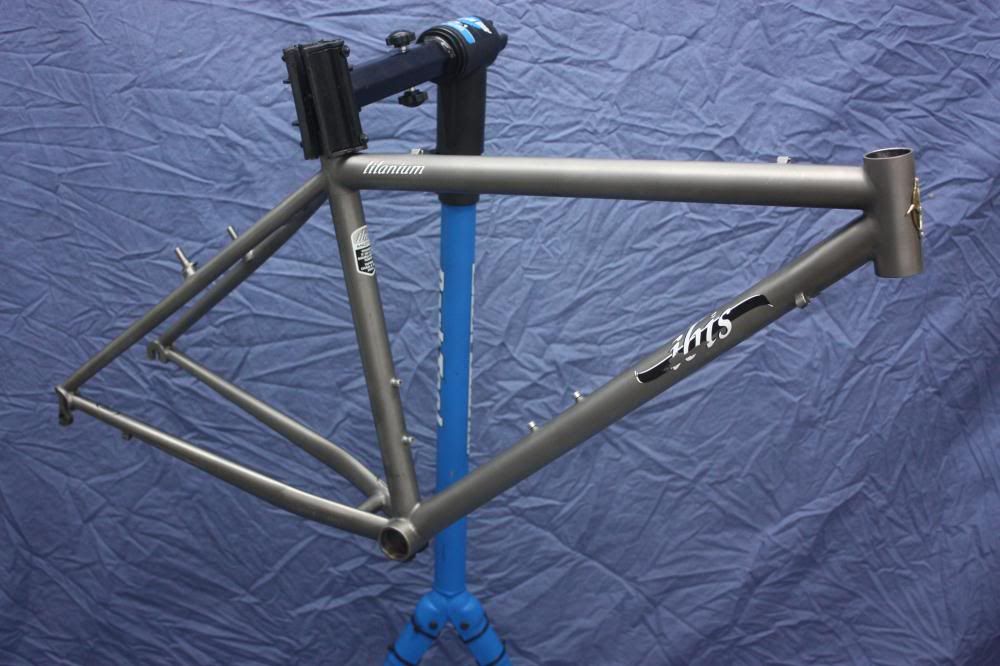 Like nipples on a man,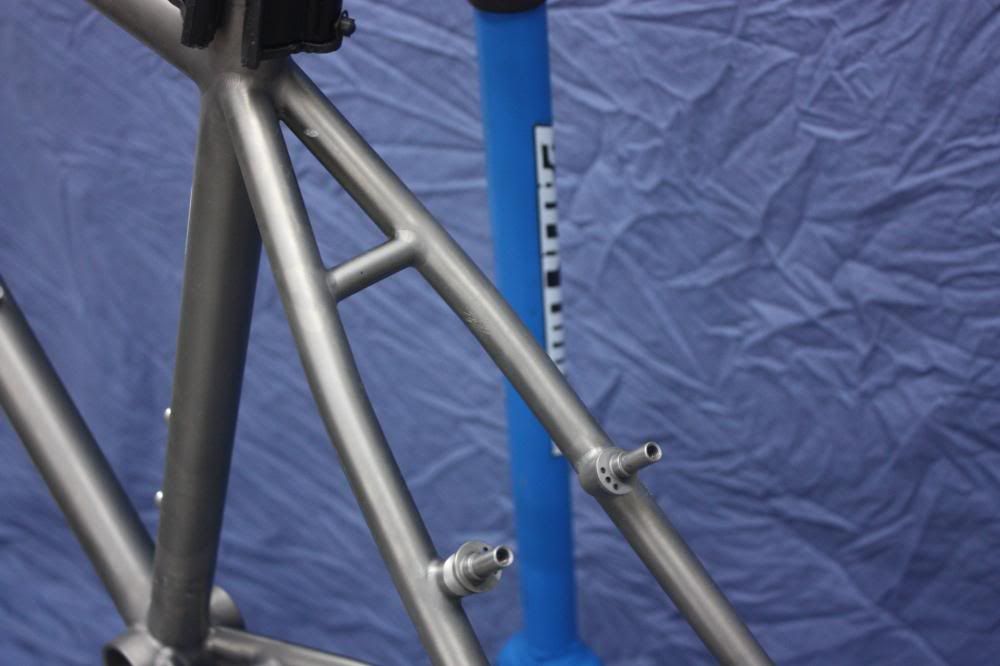 So long stud,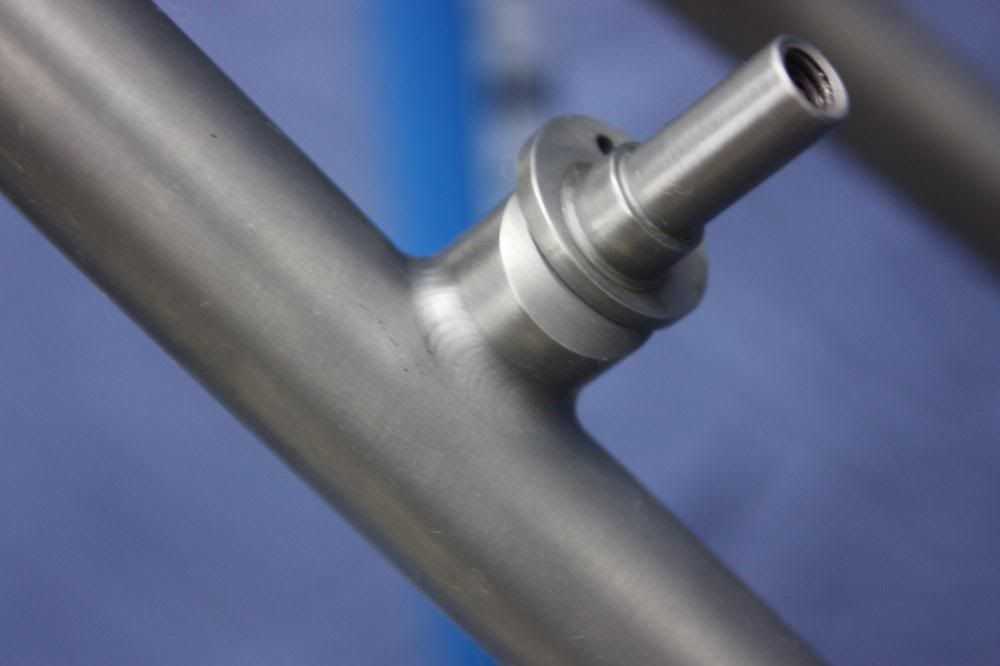 Canti studs were lopped off, a new excellently designed IS rear disc mount and straddle cable housing stops (for full housing to the rear disc)were installed, the frame was refinished and new decals (courtesy of Chuck Ibis) were put on. I got the frame back and marveled at Steve's handiwork. The man is a master. I'm honored to have someone of his caliber to lay hands on my frame. I should've asked him to sign his name on it! I got the frame back just before a big move so the frame was boxed up
After moving and getting settled in, I immediately set up the shop - aka the garage - and searched for the box with my Mojo and the parts I had collected for it. Wheels are Spinergy Xyclone shod with Ritchey WCS tires. Green Chris King bits at the headset and bottom bracket. The drive train is RaceFace cranks, X9 front derailleur, X.0 twist shifters and rear derailleur connected with JagWire cables. I went "analog" for the brakes - easy simple Avid BB7s also with JagWire cables and Avid Speed Dial Ti levers. I wanted to go a different with the cockpit - Control Tech carbon: one piece CrossBow stem/bar, seat post and nubby bar ends (cuz that's how I roll). Oh, and a RockShox Reba Race in a (rare these days) 80mm. Time ATAC XS pedals, SI Flite XC and ODI grips at the contact points.
And now for the pic porn,