Ha!
. Amazing it arrived in one piece really. First attempt, the courier refused to collect it as it wasn't wrapped at all
. Fair play to TNT though for safe delivery and I now have loads of bubble wrap for future ebay sales
.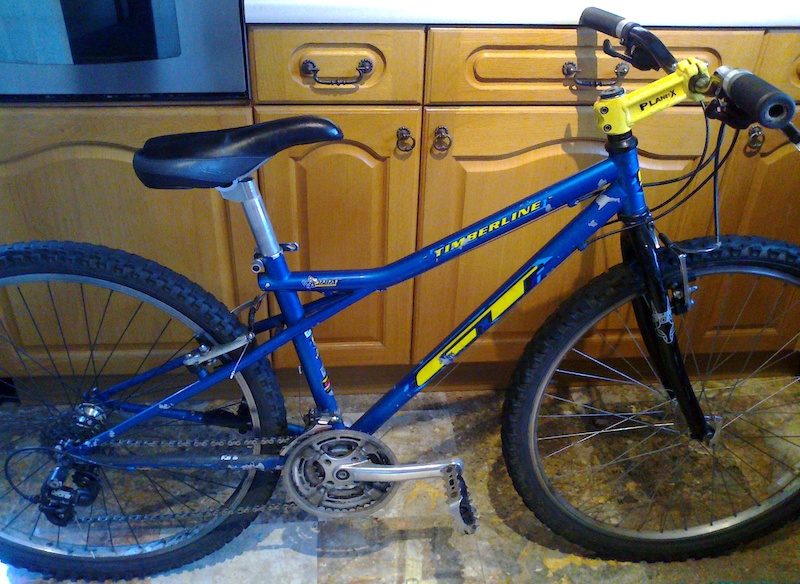 It's a tiny 1998 Timberline, desperately in need of mama's loving (like last year's Explosif project, and I guess many tiny bikes, I think this one too has had a previous life as a trials machine judging by the scars beneath the downtube). Pic doesn't do the colour justice - it's a lovely bright teal, more green than blue - now where's my touch up paint? It's gonna be a busy weekend

_________________
Welcome to the Hotel California . . .