For my first retro build, I wanted a late 90s , steel hardtail with 1 1/8th headtube on the cheap. This popped up so I went for it:

Thankfully it was as lacking in rust as it looked and I knew it must have led an easy life since it still had Strongarm cranks (The ones on my2001 Rockhopper bought new lasted 7 days). They quickly found a new home in the bin before a pleasingly small amount of swearing had the BB removed.
As a budget build it made sense to immediately purchase a set of mint HS33s and a NOS UN91 BB costing approximately 4x what I'd spent on the frame. Ideal.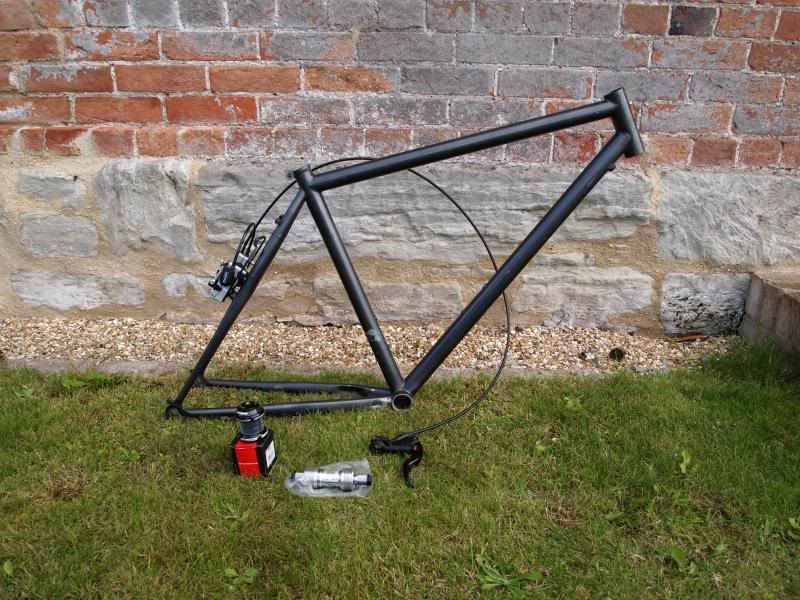 Also purchased a nice big-logo FSA Orbit X CF to complete the current parts collection.
Since the hydraulic cables were un-accommodated by the standard cable guides I found myself freehand remodelling with an angle grinder, which went surprisingly well; the joy of cheap frames.
Since I am currently house-sitting, the only bike I have access to is a rather neglected Apollo Cafe. A small adjustment soon made riding it much more tolerable and my endos at the Sainsbury's bike racks much more impressive: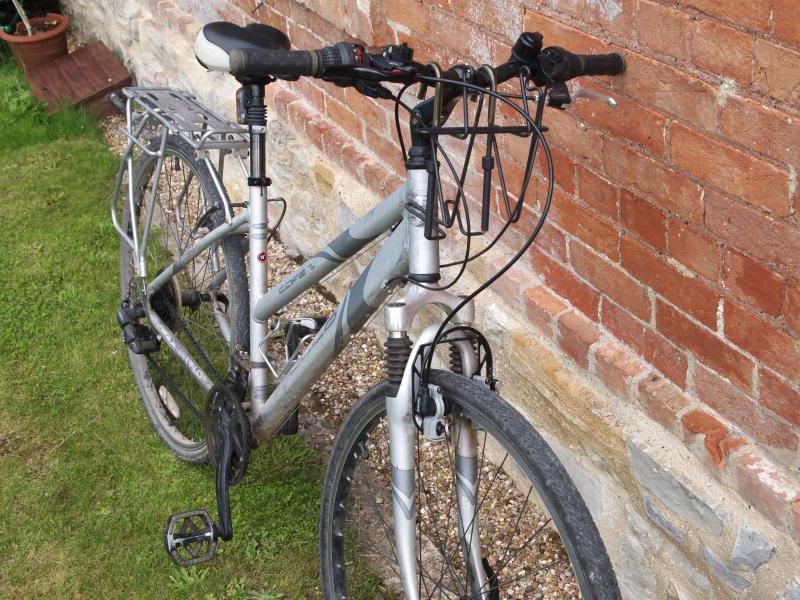 That's where I am now. Plans are to keep a fairly period feel and to attempt to economise slightly. I'm feeling a mint green powdercoat and some Bombers.