Right, been meaning to put this up for a while. Very little info about these and always seems lots of interest when they surface.
My first build post so go easy. Not quite period correct. A mixture of original spec, near spec and parts I had or have always liked.
Got this off Ebay in a sorry state as just a frame.
with a nice rear disc adapter.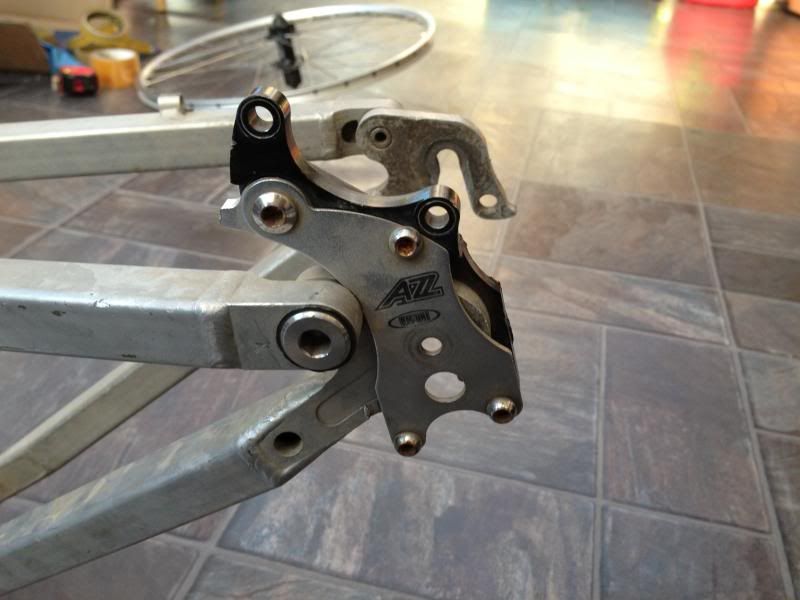 .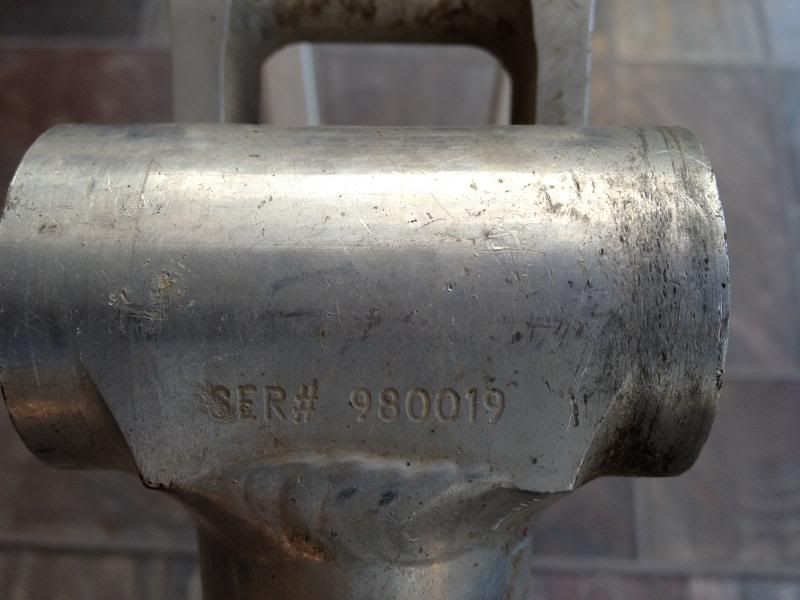 First job was to strip and clean. Planned to get new bushings but they were pretty decent.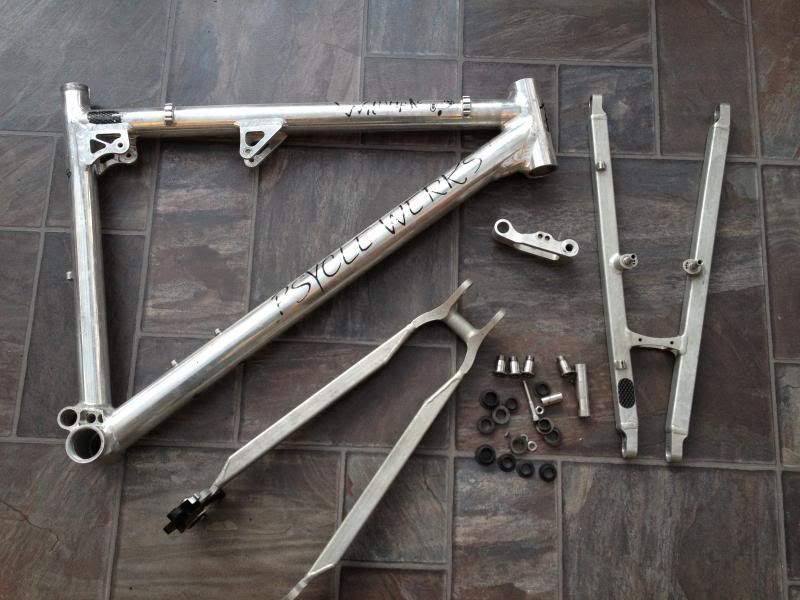 After a quick polish I covered the remaining decals in helitape to preserve them, not the prettiest job but they were flaking off so wouldn't have lasted long.
Admired my work then got to building up.
Spec list: (now changed slightly for summer fun but cover that later). You'll also notice that I like green.
Frame:
Mowa green headset, modern but its green.
XT square taper BB
Fox float R 165mm shock.
Pace RC36 Pro Class 2 forks with V and Disc mounts and the elusive Hard springs.
Wheels:
NOS Mavic 517 rims. 32H front, 36H rear. Ring Abbah Hubs. 9mm front and a 12mm rear with a qr adapter. Always like ringle hubs and got these cheap so forgive the mismatch. Double butted spokes with green nipples. Green titanium skewers. Ritchey Z max tyres.
The rear hub is the loudest I have ever heard. Sounds like I have spokey dokeys and a lolly stick in the spokes.
XTR front and rear mechs and rear V brake Lever, Hope mono mini front brake. XT chainset, shifters and V brake.
Thomson post, Flite saddle, Azonic bars and Copy ish stem.
Gratuitous amounts of green.
Here is the result.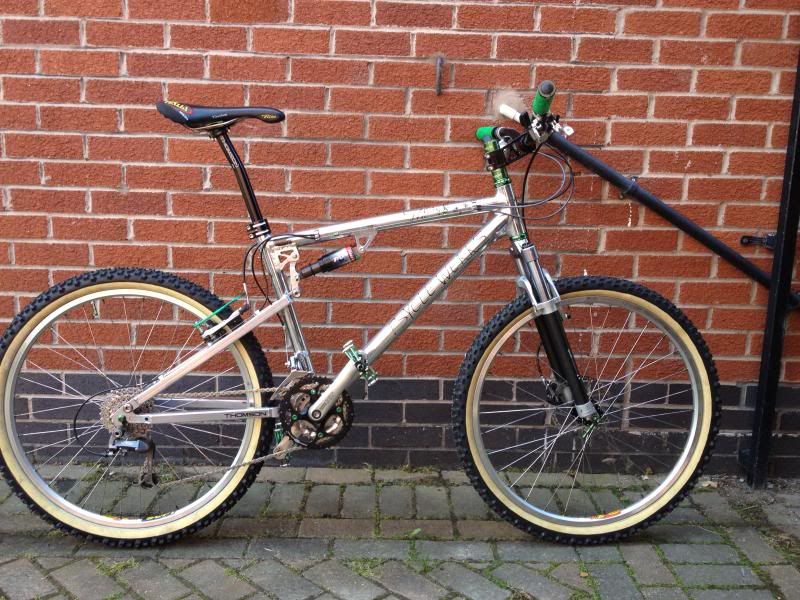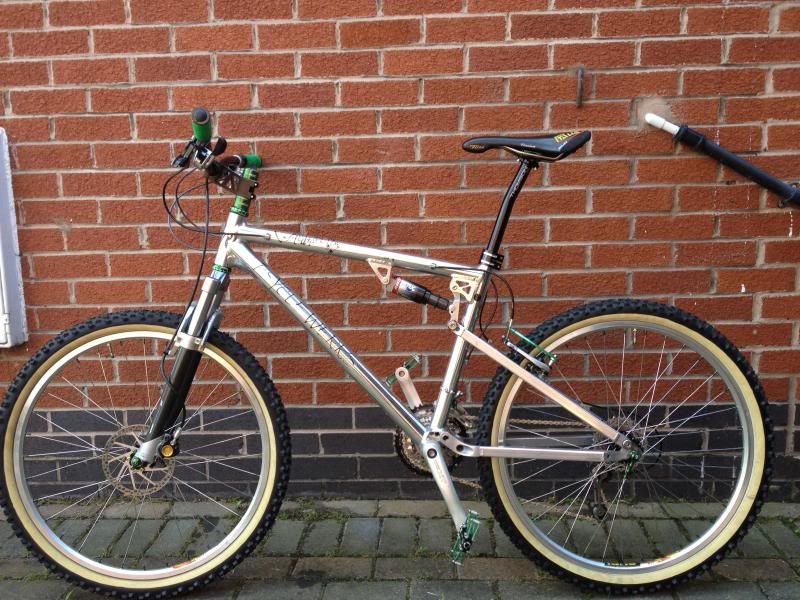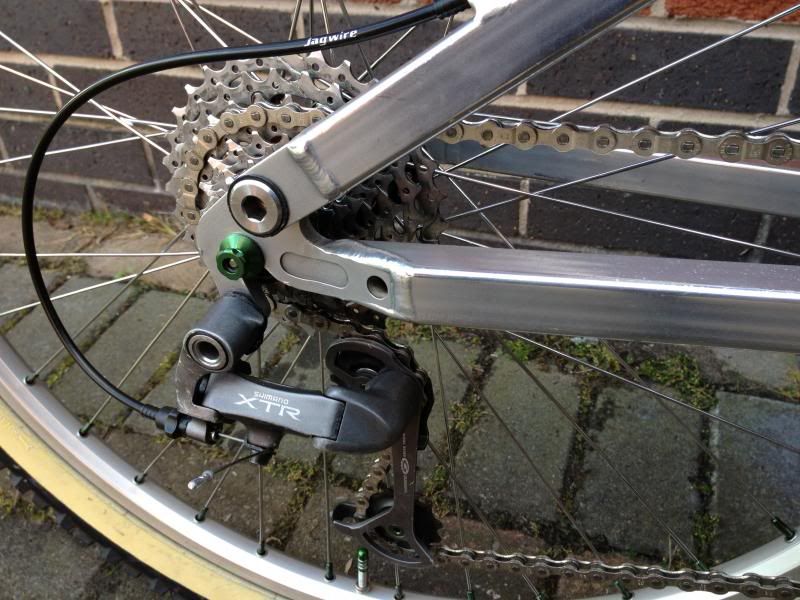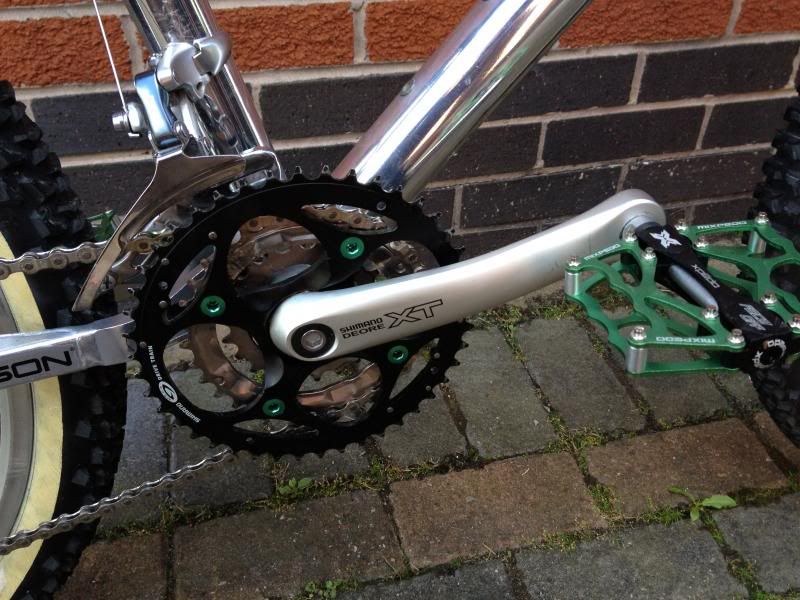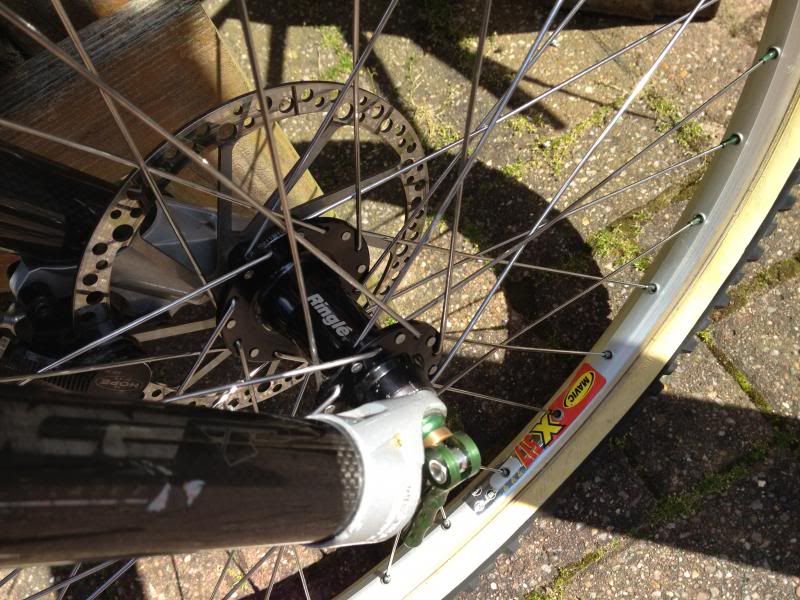 Green top clamp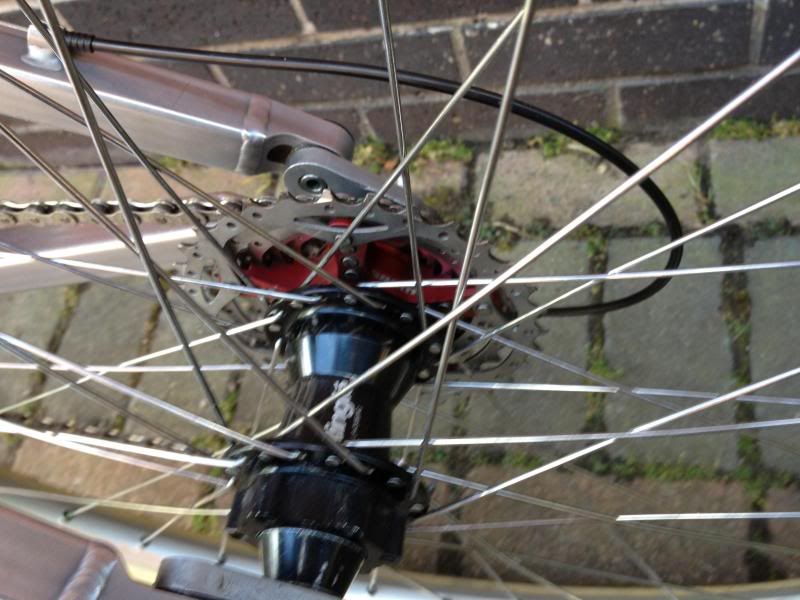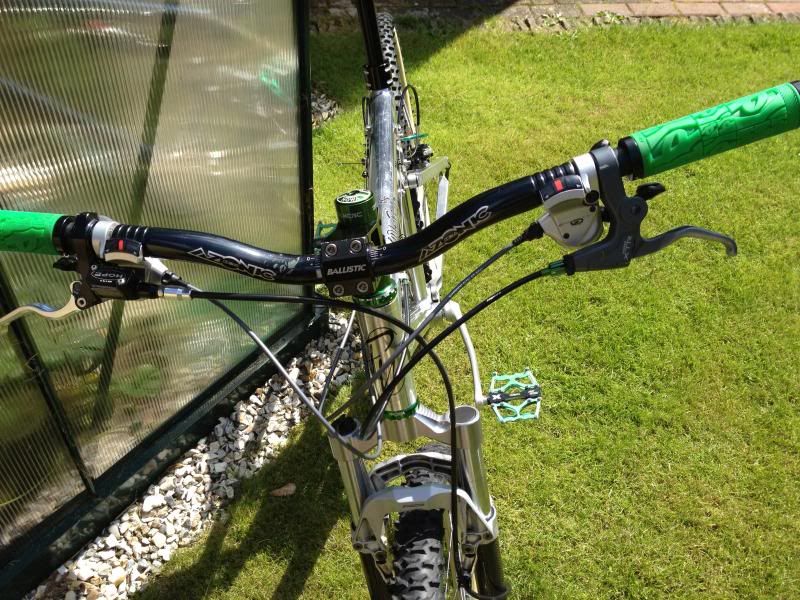 Changed the spec slightly (tyres and forks) for rideability and will add these updates shortly but this is my original vision.
Think that covers it